I'm forever trying to find ways to save money. I also like to do my bit for the environment.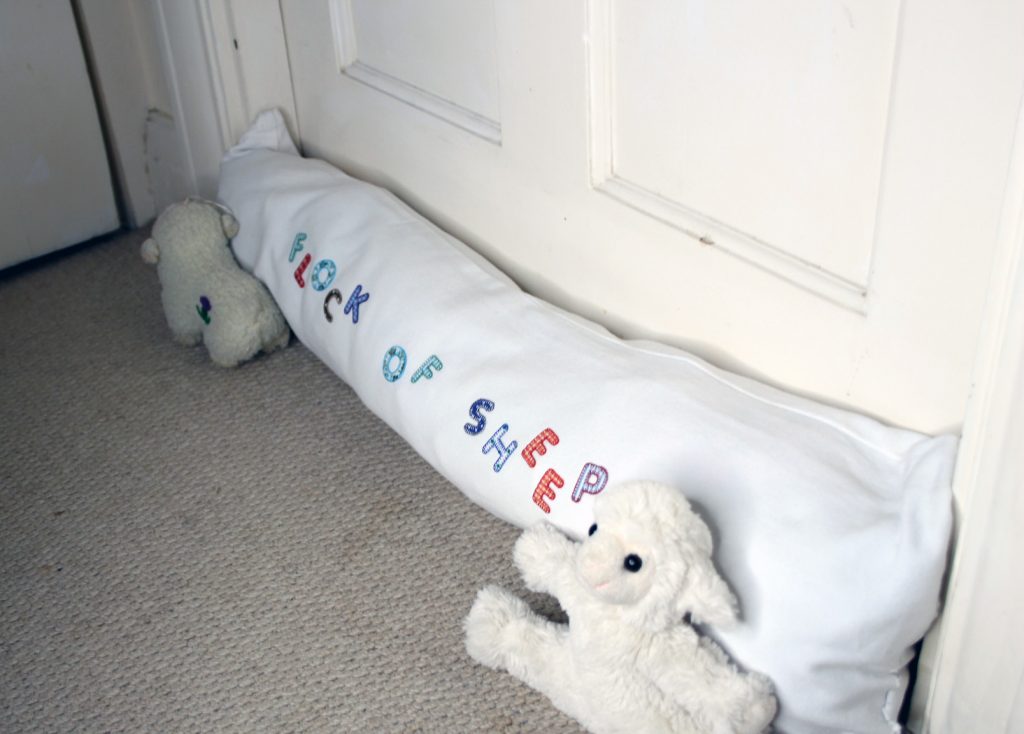 With this in mind, my daughters and I have been busy making a draught excluder to cut down our energy use. We made it as part of a campaign run by @SmartEnergyGB. SmartEnergyGB is the national campaign for the smart meter rollout with a vital role to play in educating us how to use meters so we can get our gas and electricity use under control
The campaign aims to demonstrate fun and simple steps we can all take to reduce our energy use.  In our case, this has involved creating a sheep-themed draught excluder.
We made a video of our efforts. You can watch it by following this link to my Facebook page.
You may be wondering why sheep-themed? The reasons are two-fold. First of all, both my kids are very keen on farm animals. Granny lives on a partially working farm so there are often sheep in the fields when we visit.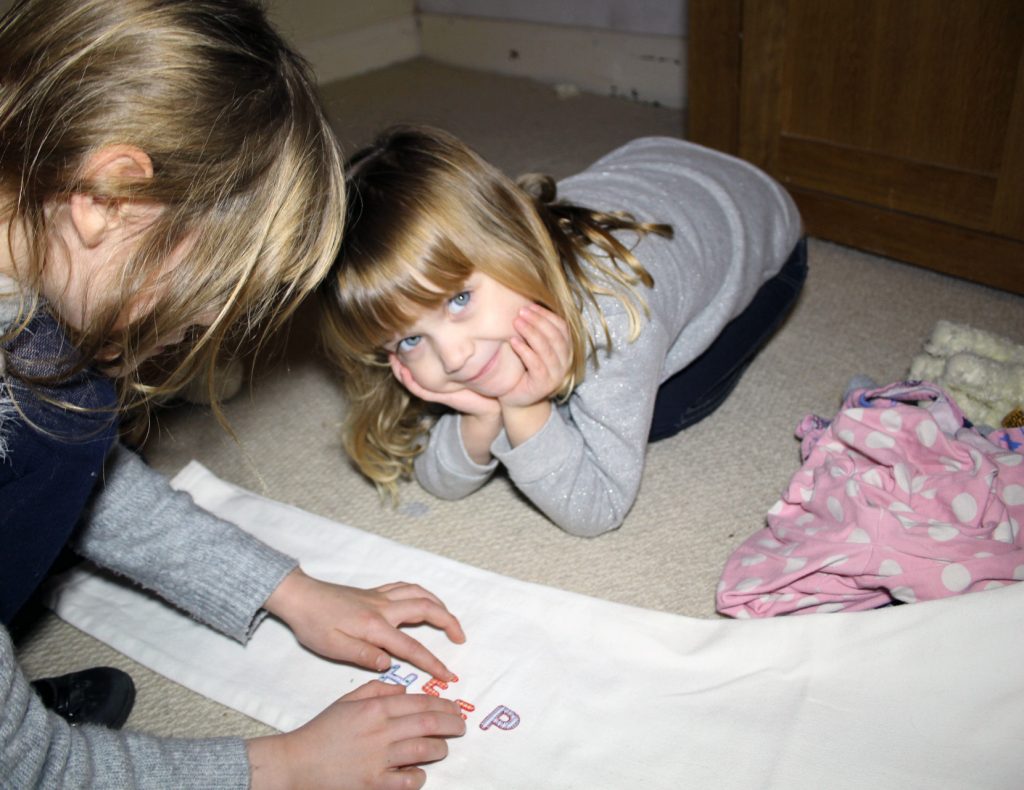 Secondly, sheep make wool, and this is used to make jumpers that keep us warm. We felt that made a good link.
Before starting this task, I looked around on Pinterest for inspiration. I saw a variety of very elaborate draught excluders but eventually settled on this design as it is both fun and simple to make.
Here's how you can make your own draught excluder.
What you'll need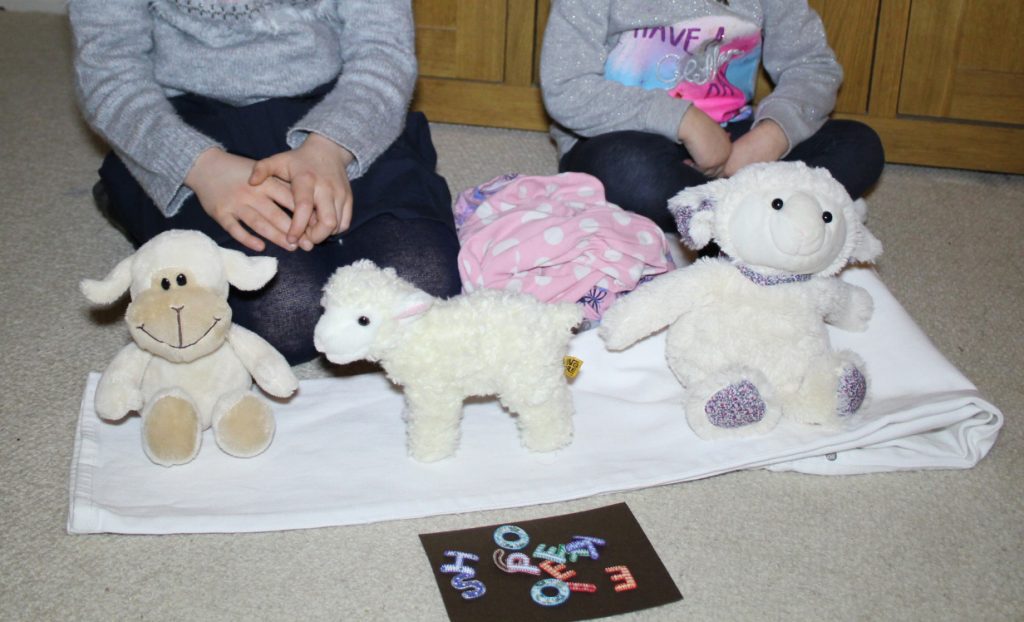 An old pair of jeans
Something to fill the draught excluder (in our case we re-used old clothes that no longer fitted Helen and Izzy).
Iron or sew-on letters
Needle and thread to sew up either end of the draught excluder
Small, sheep toys to decorate the draught excluder.
How to make the draught excluder
Making the draught excluder is very simple. Here are the instructions:
You need to cut one of the legs of the trousers. Turn it inside out and sew up the rough end (IE the end you cut).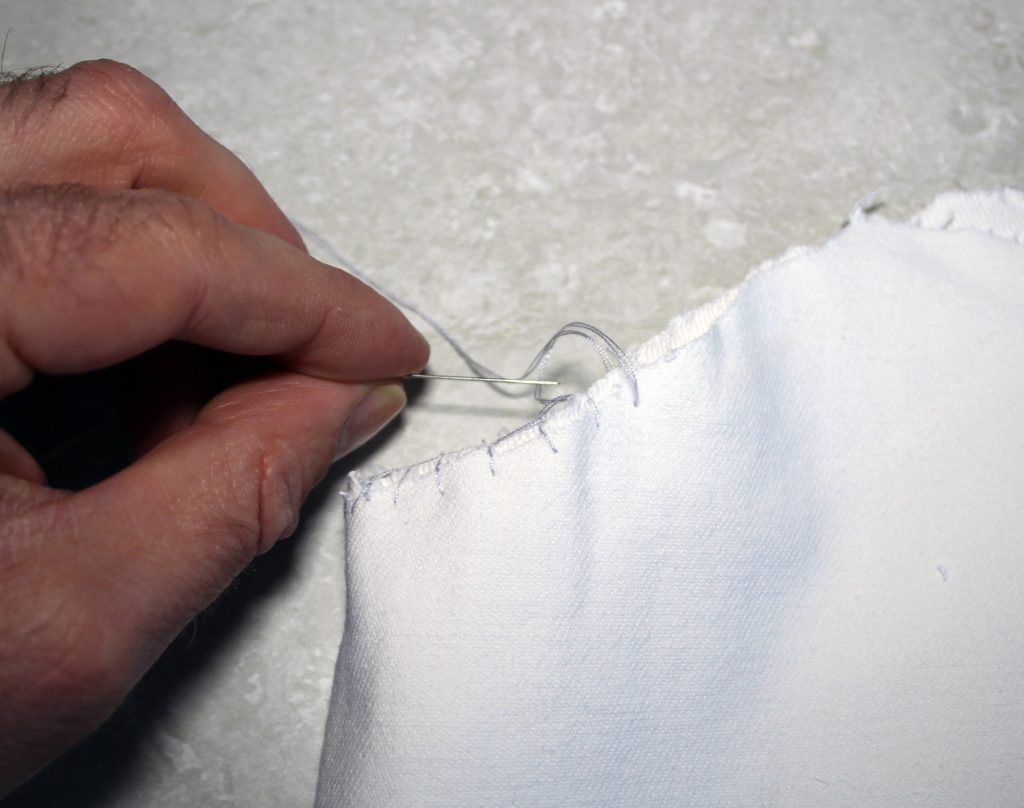 Turn the leg the right way round again and mark up on the front where you plan to put your letters. Stitch or sew on as required.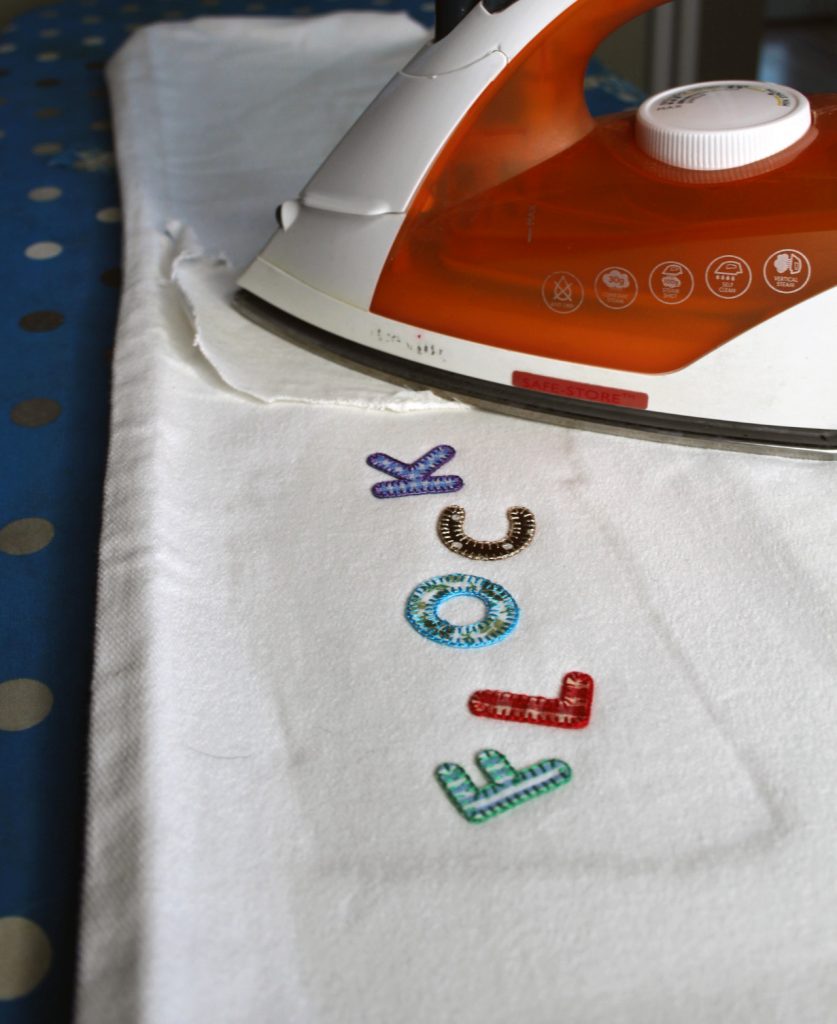 Stuff the draught excluder with its filling and sew up the open end.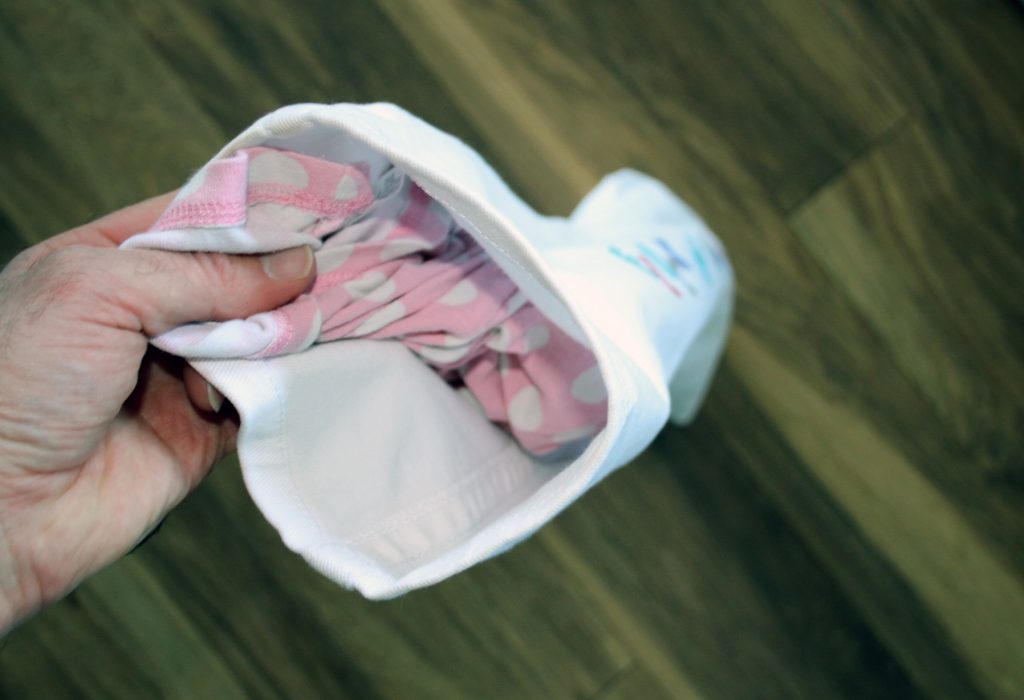 The time has now come to decorate the draught excluder. In our case, we sewed on some toy sheep. Once you have decorated the excluder, it is finished and you can start using it!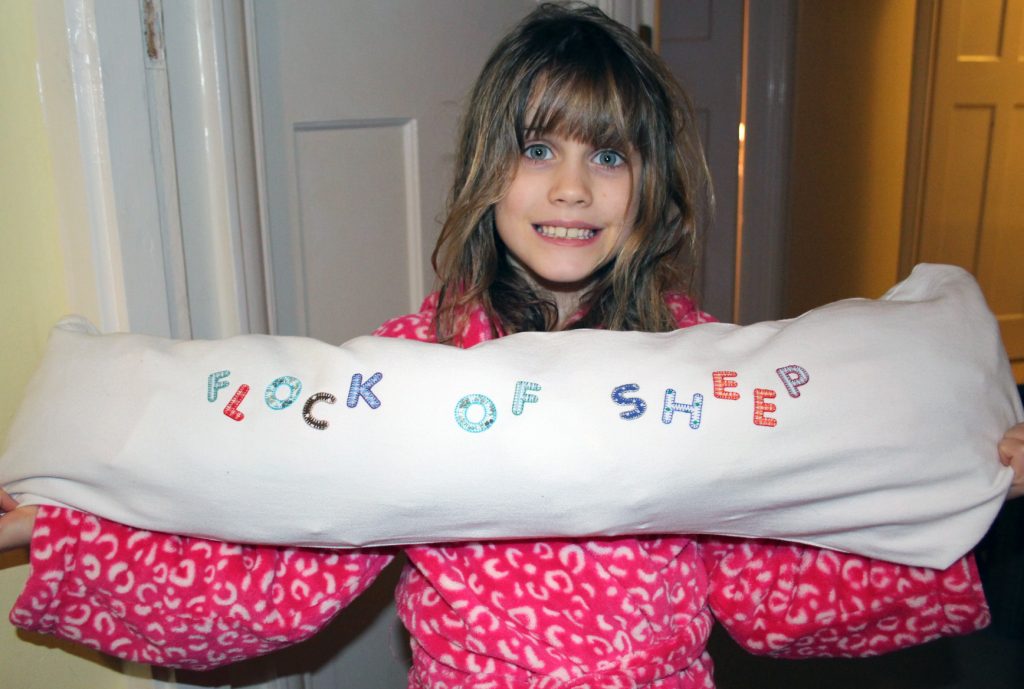 Easy to customise
We chose to make a sheep-themed draught excluder. You can, however, use whatever you like to decorate the excluder: toy dogs, cats, elephants etc.
We even saw one example where someone had knitted some elaborate model houses and attached them to the draught excluder. You are also free to spell out whatever words you like.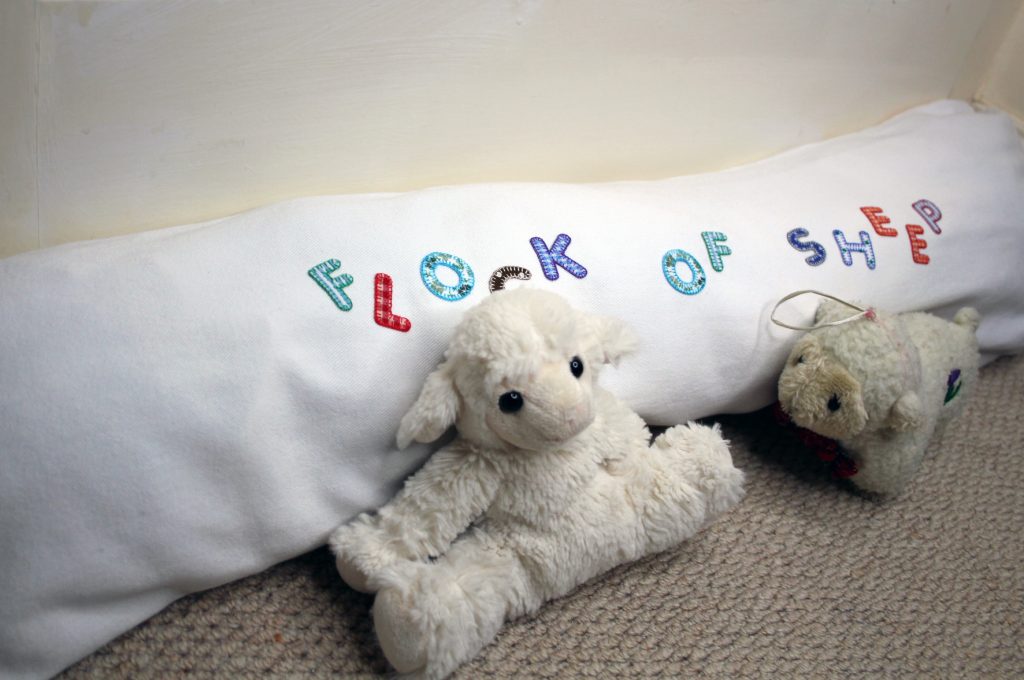 A bit more about smart meters
Our funky new fraught excluder will help us reduce draughts in our house. Even so, we have been using a smart meter for the best part of a year. It's a great way to monitor gas and electricity consumption in real time and it helped us enormously cut down our energy costs. Combined, I'm sure our smart meter and draught excluder will help enormously.
What energy saving tips do you have? Do you have any great energy saving tips? I'm always keen to hear what other people do so please do leave a comment below with your own ideas.
Disclosure: This post was produced in partnership with Smart Energy GB.
Interested in this blog post? Well have a read of these...