With it being half-term, I took my daughters, Helen and Izzy, to the beach earlier this week. During our visit, I took this image of a couple of seagulls in flight.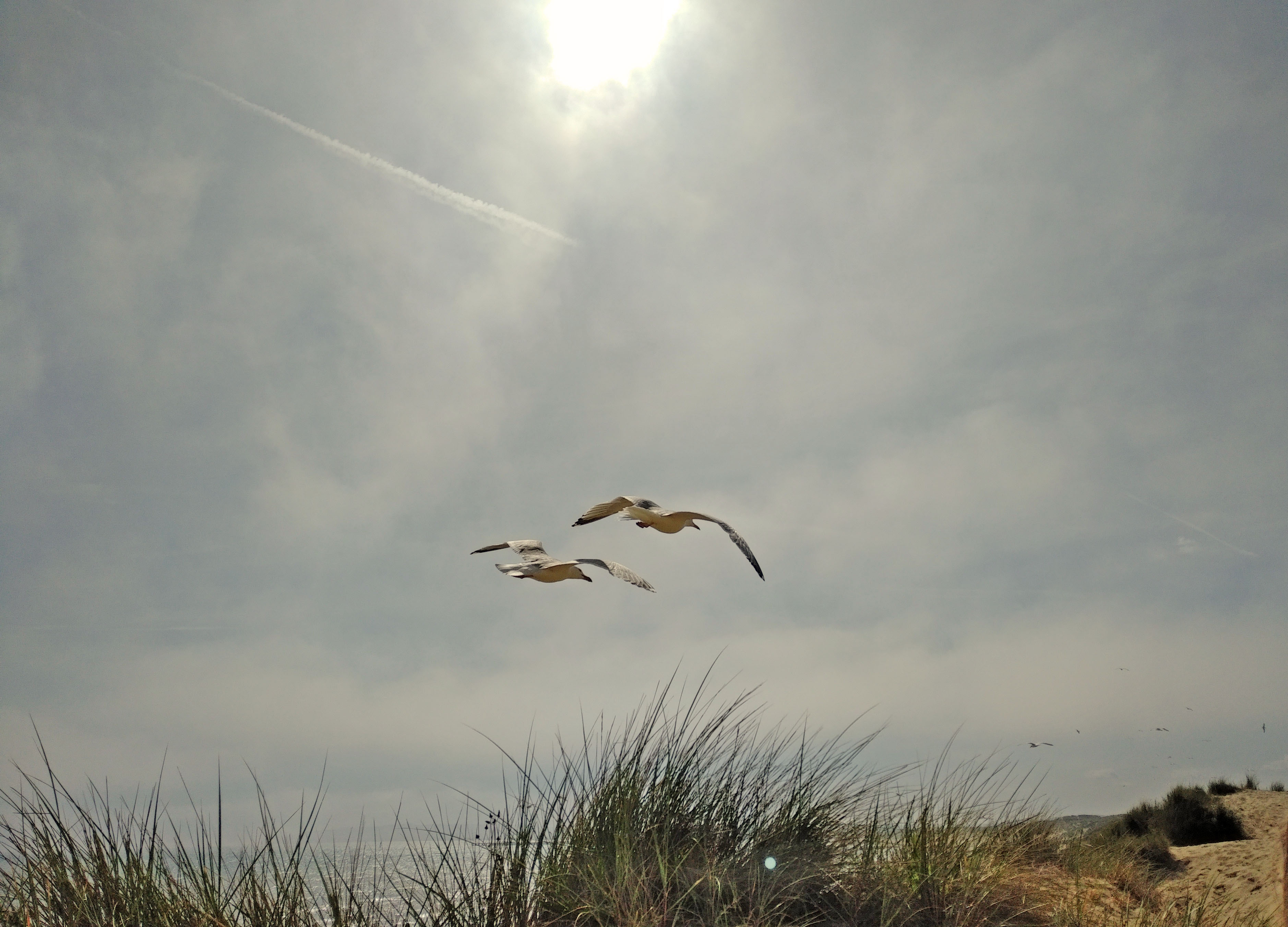 I like the mixture of the sky, the sand and also the sea, which is visible through the grass. The original image was a little on the dark side so I have tinkered with the shadows and colour balance slightly.
I spent ages trying to take this photograph. We were at Camber Sands in Sussex, a beach renowned for its dunes. Helen and Izzy insisted in playing the dunes and while they did so, seagulls kept flying overhead.
I had my camera with me, but forgot to bring a memory card. I therefore had no choice but to take this picture on my phone and I'm pleasantly surprised at how it turned out.
You might think we enjoyed a sunny day at the beach. Alas, the picture above only tells part of the story.
When we arrived, the lifeguards had put the red flags up and were telling people not to go in the water. This was not because there were rough waves, but because it was terribly misty and the visibility was so poor.
About an hour before we left, glorious sunshine broke through the mist. Once the sun came out it really was beautiful. I fired off a large number of shots while the children played games in the dunes.
I've added this blog post to the #MySundayPhoto linky hosted on the brilliant Photalife blog. It's a fantastic linky that will appeal to anyone with an interest in photography. Do click on the badge below to pay it a visit.
Interested in this blog post? Well have a read of these...