With every day that passes, we're getting better prepared for the moment Izzy starts school. Last week we bought the uniform and shoes, she's had a settling in day and we've had a few conversations about what to expect. Despite these preparations, one or two unforeseen circumstances have arisen. One of these unforeseen circumstances: Planning childcare for Izzy over the summer holidays.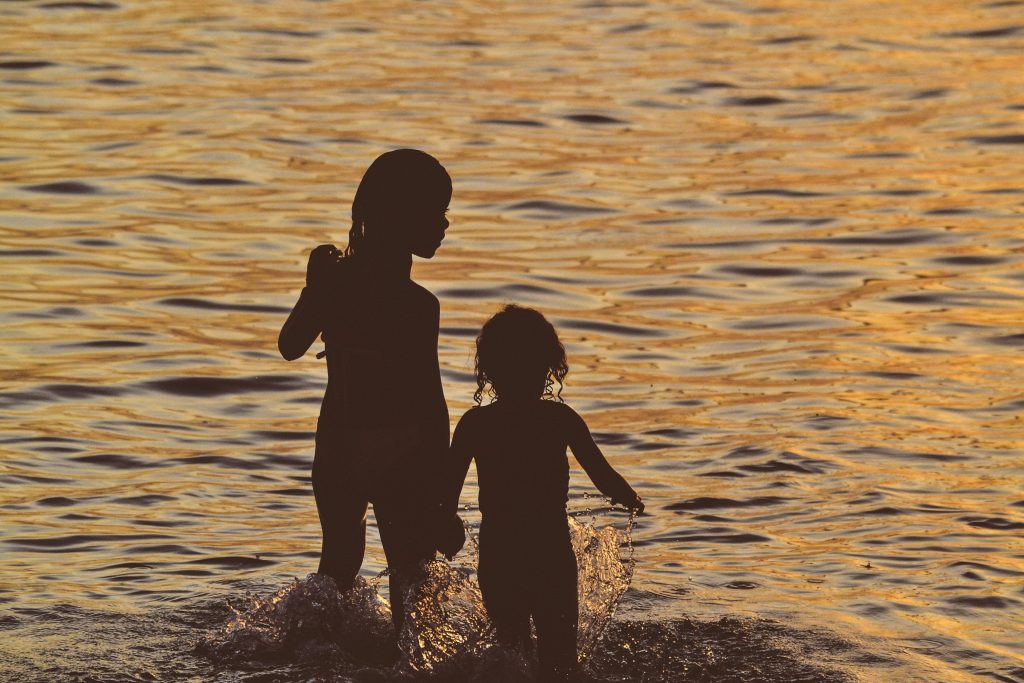 There are two issues to consider. Firstly, how much she should attend during the summer break and secondly, when exactly she should leave.
In previous years, the decision about whether Izzy should attend pre-school has been taken for us. If we had removed her from pre-school during the summer break, she would have lost her place. It was a black and white situation: she simply had to keep attending.
Even so, my attitude became very relaxed. We frequently skipped days we had paid for and I often rolled up with Izzy anything up to an hour late, but she had to keep going or risk losing the place altogether.
As she joins her older sister at school this September, the pressure to keep the place open has vanished. Rather stupidly, this hadn't occurred to me until a few days ago. I've been pondering over it and discussing with Mrs Adams about the correct course of action.
To be really honest, in previous years having to turn up to pre-school three mornings a week created complications. I accepted the fact we would skip some days and that we'd have to pay for these. If we skipped too many days, however, I'd feel guilty about the wasted money.
If Izzy was at pre-school for a morning, it stopped me taking both my girls out for a day. In 90 minutes we can be in Brighton or Camber Sands beach and Central London is less than 30 minutes away by train. If Izzy had been in pre-school for a morning, it meant we couldn't do these things.
There is, of course, the sanity argument. Helen will be at home for six weeks and Izzy nearly eight weeks.
I fully expect domestic standards to slip further than usual during this time. If I could have just one day a week to try and keep on top of things, it would help enormously.
I am, therefore, minded to put both kids into childcare for one full day each week. In Izzy's case, that may as well be her pre-school.
Then we face the dilemma of when her last day should be. Based on our experiences with Helen, I'd say sometimes towards the end of August would be about right.
When Helen left pre-school, she left in August and it worked well. We'd noticed that her friends slowly but surely left over the summer break. Almost every day someone seemed to leave or they would go on a family holiday and never return.
There was one boy who attended five days a week. We knew this kid was staying right up until the moment he started school and I felt sorry for him.
I'm not being judgmental here, I know some families have no choice but to use full-time childcare, but each day I went to pick up my daughter I could see the number of kids in that room was dwindling and he had fewer and fewer people to play with. Seeing this, I felt it made sense to bring Helen home and enjoy time together before she entered the school system.
Having been through all of this with Helen, I know how precious these next few weeks will be. If Izzy is anything like Helen, she is going to change massively once she's in the hot-house environment of primary school.
I may need one day a week on my own to keep on top of domestic matters. I intend to use the rest of the time very wisely and carefully indeed. After all, Mrs Adams and I have no further children to wave-off to school. We should make the most of this time together as family life and summer breaks won't be the same again.