My eight-year-old daughter has just asked a question, one that causes me a little pain. Yes my friends, she asked if she could have her ears pierced.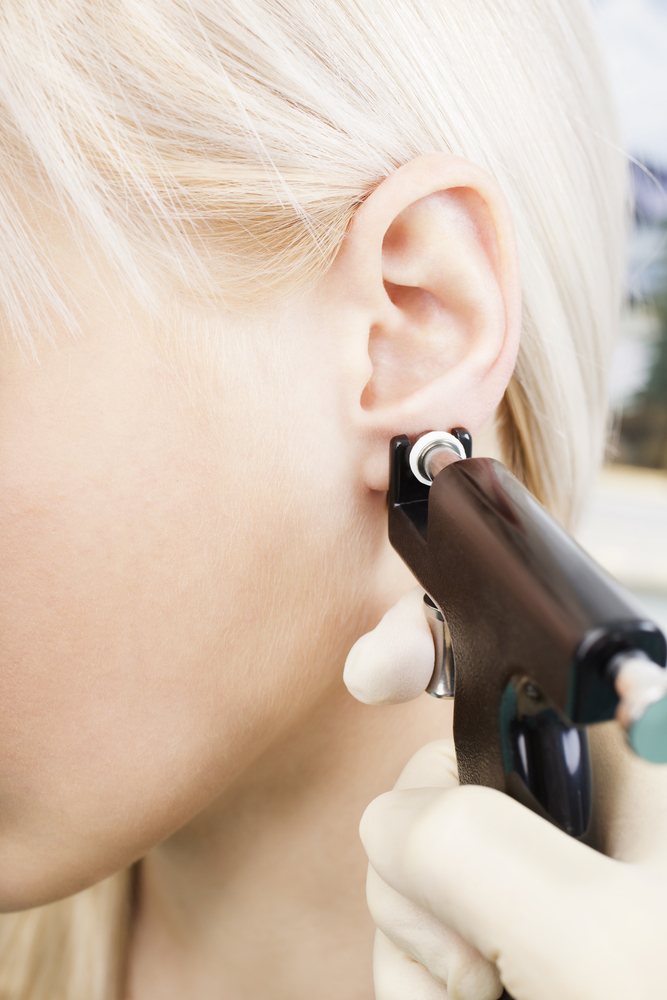 As you may have gathered, the answer was a polite but firm "no". It's an entirely understandable question, the kid knows people with pierced ears, she thinks it would make her look grown up and she loves mucking around with jewellery and make-up (as much as she loves karate and helping me complete DIY tasks, I should add).
I'm not entirely sure at what age we should grant this wish. If Mrs Adams has her way, I think Helen will probably be well into her thirties before she has pierced ears.
While the question made me wince, Mrs Adams seemed horrified. I'm a little more easy-going and think sometime between the age of 10 and 13 seems about right.
The other thing to keep in mind is Izzy, Helen's little sister.  As soon as Helen has pierced ears, Izzy is also going to want it doing.
Well, in truth I'm not sure Izzy will be so keen. She's quite a bit more squeamish than her sister so the sight of a needle gun coming towards her ear may put her off.
Yes, okay, call me a snob, call me what you want, but I struggle when I see young girls or boys with pierced ears. If a kid is three or four years old, do they really want to have studs in their ears or has it been done because their parents want it done?
Tell me I'm over-thinking this, but at that tender age I think it's an issue of consent. A ten year-old is probably worldly-wise enough to consent to a simple procedure like having their ears pierced, but a really young child, well, I'm not so sure they truly get what's involved.
Ultimately, Helen will get her wish. Aside from anything else, I recall girls, and even a few boys, at secondary school piercing their own ears. Mrs Adams and I don't want her going down that route so best it is done properly.
The day it happens, we will accompany her to a licensed piercing salon, and she can have it done by someone who knows what they're doing. She'll have to wait a little while longer, but eventually we'll allow her to get it done.
I'll tell you this much though, she may not be in her thirties, but her age will be in double figures. Oh yes, it certainly will.
Interested in this blog post? Well have a read of these...