Do us parents, grandparents and adults send out conflicting messages about stranger danger? I think some of us behave in a very questionable and confusing way.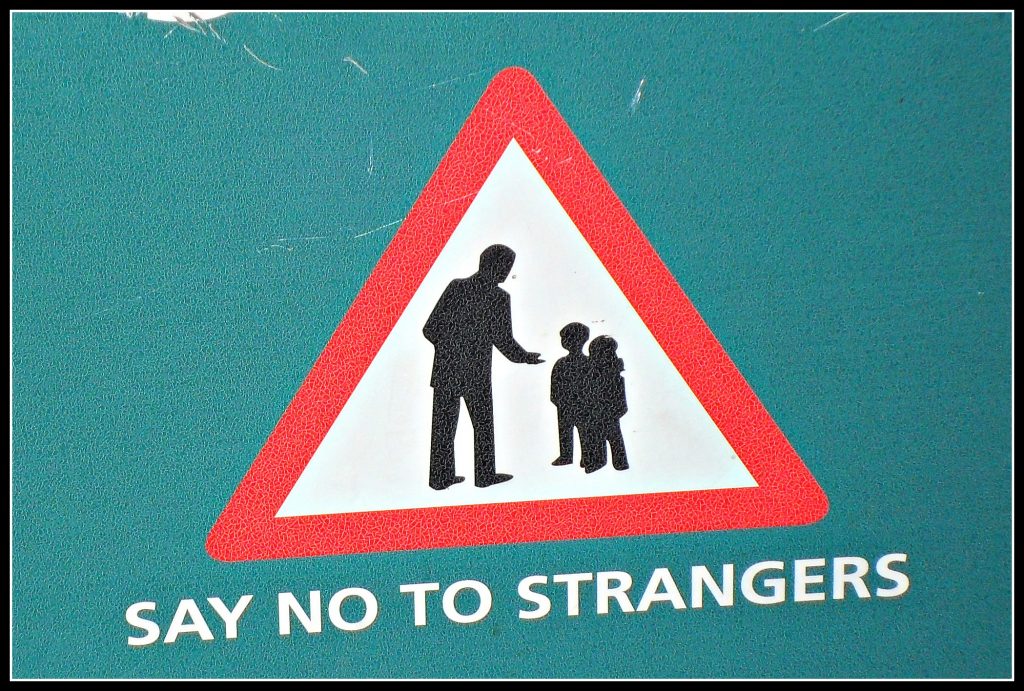 Just the other day I wrote this blog post about the school run of my childhood. In doing so, I confessed that on one occasion I willingly accepted a lift from a stranger as I walked home along an isolated country road.
It was a slightly awkward situation as this guy knew my uncle. As a result, he knew who I was, but I had no idea of his identity. Regardless, I willingly got into his van and he drove me home, the journey passing without incident, other than me having a small panic when I realised I'd broken all the rules and accepted a lift from someone I didn't know.
In response to that post, the rather brilliant Simon Ragoonanan, who writes the ManVsPink blog, left a comment. It turns out he had done exactly the same thing on the way home from school. Just like me, he was dropped off at home untouched.
Thing is, should adults behave in this way? I would argue the individuals that took Simon and I home were acting inappropriately. To an adult this behavior may seem like an act of kindness and generosity.  The flip side of this argument is that they're undoing all the work parents have done hammering home the stranger danger message.
It may seem like a harsh reaction, but I always feel uncomfortable when someone sparks up a conversation with my kids in public. We've all been there. It's very often an older person who says hello to your kid and tells them how pretty they look etc.
They clearly mean no harm and have the best intentions. Only thing is, approaching a child in this way, even if they are with a parent or guardian, sends out the message that it is okay to talk to strike up a conversation with an unknown adult.
Personally, I'm always very guarded when I speak to children I don't know. There are limits. If a child takes a tumble in front of me I'll help them up and check they are okay. If a child is lost, I'll help. If, however, a child tries chatting to me in public, I usually do my best to ignore them. It's not that I'm trying to be rude, I simply don't want to encourage them to speak to people they don't know.
Tell me, is my approach wrong? Should I be more willing to speak to children in public? Does it bother you when strangers talk to your children in public? Please do leave a comment below outlining your thoughts.
Pic credit: Chris UK. Image reproduced under Creative Commons agreement.
Interested in this blog post? Well have a read of these...