Sick days are never that fun are they? I always feel at a loose end when one of the kids falls ill.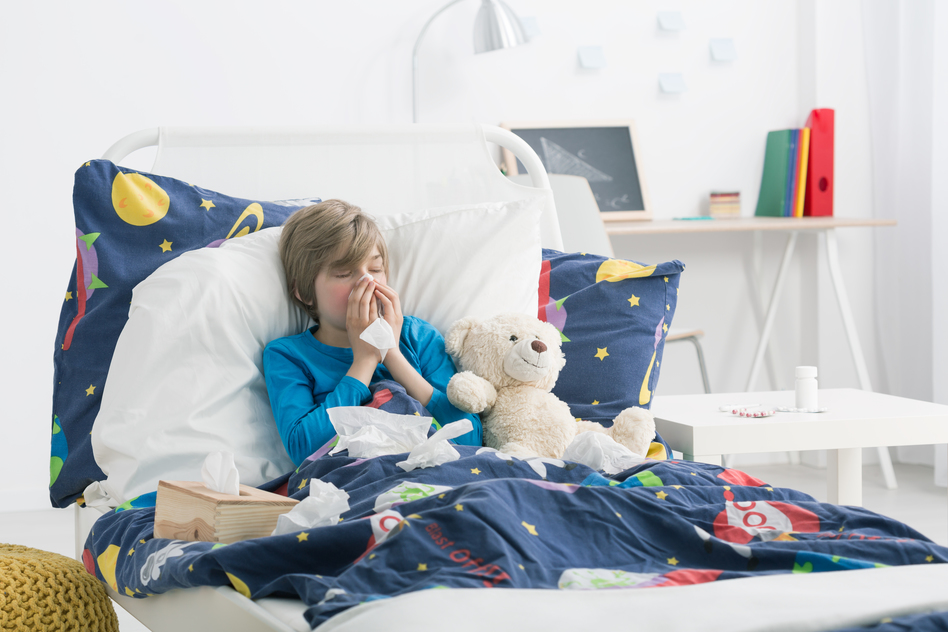 Like most people (well, I assume like most people) I always try to make sure the day is an easy one. Screen time rules go out the window and I encourage the children to rest and do as little as possible.
The only problem, of course, is that even ill kids need to be active at least a little bit and, if practical, spend a little time outside. Keep them pent up indoors for too long and, one way or another, that stored up energy comes out.
My eldest recently had a minor tummy bug. The poor little mite didn't look at all well in the morning. By the time my wife came home in the evening, the house had been thoroughly trashed (yes, there was a return to school the following day).
The one other thing that gets me about sick days? It's the guilt I feel that goes with them.
I have a child to look after but 101 other priorities and demands on my time. Sure, I put as much as I can on the back burner but my little one simply has to rest or entertain themselves until I can down tools and spend time with them.
It makes me feel bad that I can't dedicate every moment to nursing them at such moments. I guess, it's just the way things go.
That said, when my eldest did have that upset tummy, we snuggled down with pillows and soft toys (Helen's not, mine) and watched a Harry Potter film together. It was a lovely way to spend an afternoon, truth be told. It forced me to stop tearing round at the usual million miles an hour I always seem to lead my life.
So yeah, sick days: I'm no fan of them. Even so, I like the fact they force me to live at a slower pace.

<
Interested in this blog post? Well have a read of these...