Although we live in a world that is increasingly paperless, I'd be lost without a computer printer. Every now and again I'm asked to fulfil some administrative task that involves printing off and signing a piece of paper. Either that, or I have to print off photographs for family members or scan an original image I need for the blog.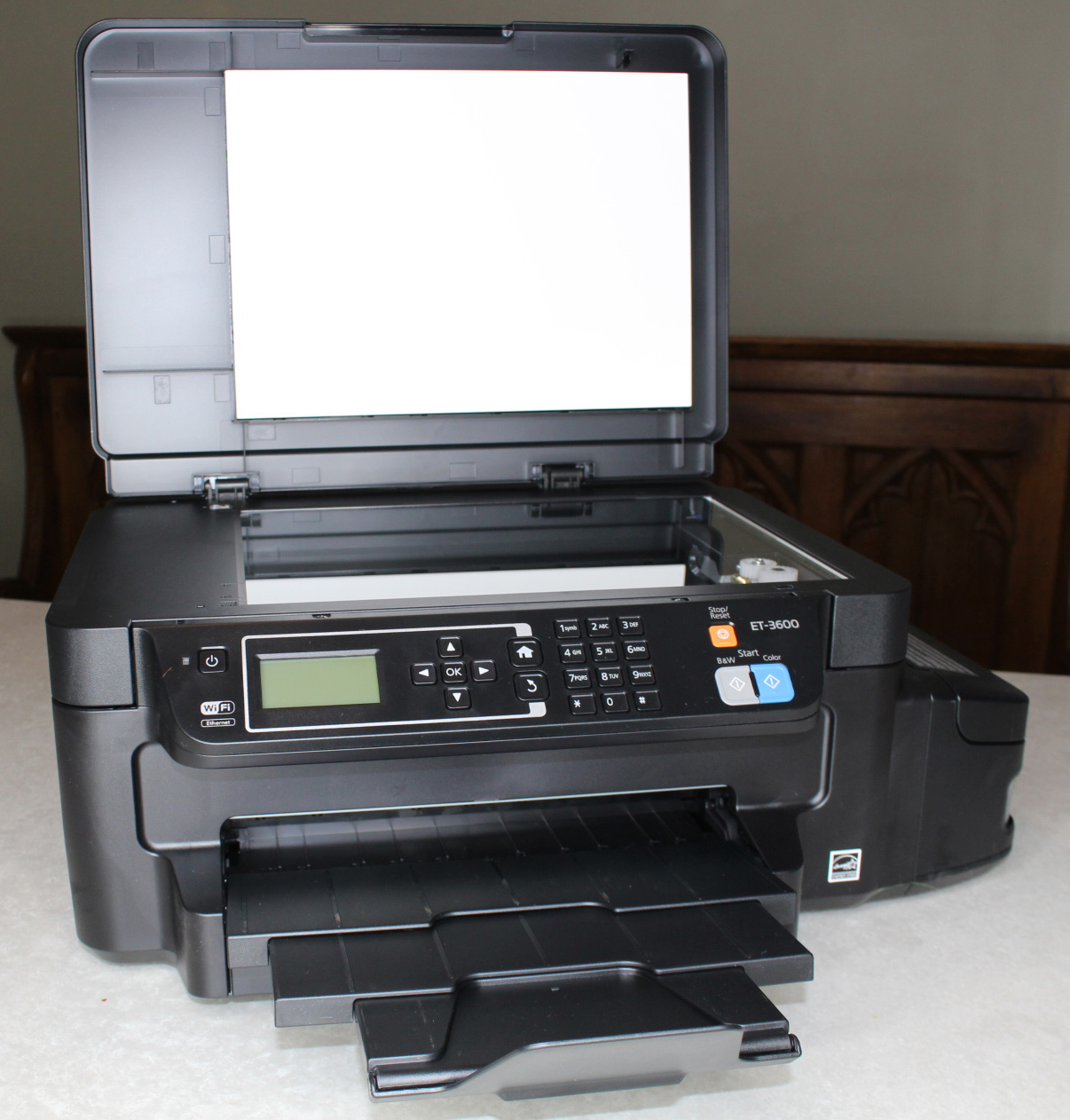 Of course, that previous paragraph highlights the reality of today's printer technology: computer printers are much more than just printers. They are printers, photocopiers and scanners, the latter helping us live in that paperless world.
Into this fray, tech giant Epson has launched the ET-3600. This is the latest in its range of wireless EcoTank printers. The EcoTank printers are designed to be more environmentally friendly as they don't rely on disposable cartridges. Instead they come with a refillable tank that you add ink to. In theory, you should be able to print 11,000 pages before each refill.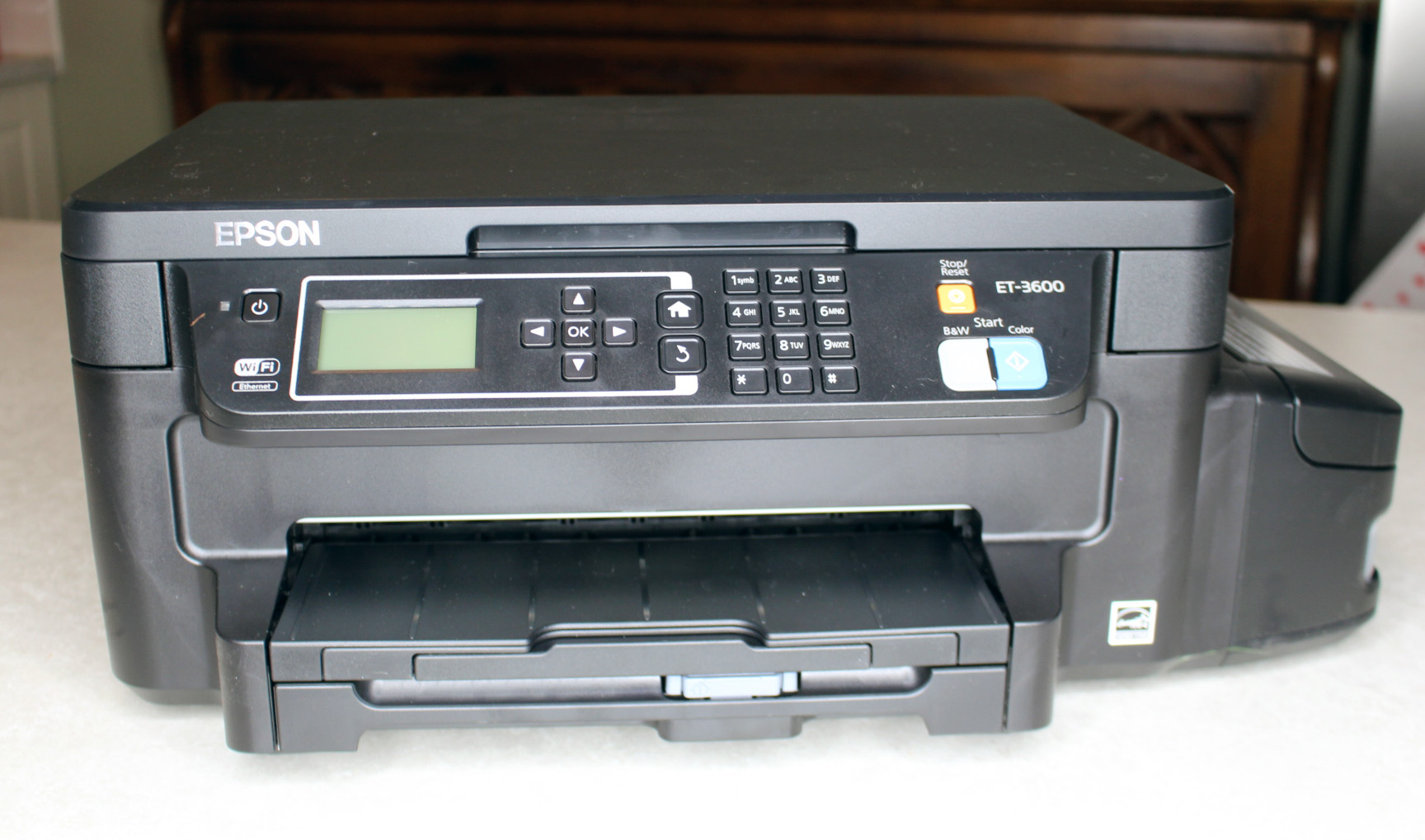 When I unboxed the ET-3600, I thought it looked very familiar. It then dawned on me it is a slightly lower specification version of the ET-4550, which is a printer I am very familiar with as I have reviewed it in the past.
The big difference between the two machines is that the ET-3600 only has a flatbed scanner. You therefore need to scan each page individually. For domestic use in the family home, this is probably fine.
The ET-4550, however, has a paper feed on the top so you leave the machine to scan and print several pages in one go. I merely mention this, as you may be running a business from home. If so, you may want to consider the ET-4550 if you do a lot of printing.
Other highlights the ET-3600 boasts include:
Double-sided printing
1,200 dpi scanner
Two-line LCD screen
Epson iPrint & Epson Connect
Two sets of ink included with each new printer (2 bottles of 140 ml pigment black+ six bottles of 70ml colour Epson genuine ink bottles)
Up to three years or 50,000 page Epson warranty.
In terms of set-up, the ET-3600 was very easy to get up and running. You fill it with ink, switch it on, configure it with your WiFI network and then leave it to configure itself. The first couple of steps took just a few minutes. It took about 40 minutes to configure itself so it was a little time consuming, but it did all the hard work on its own.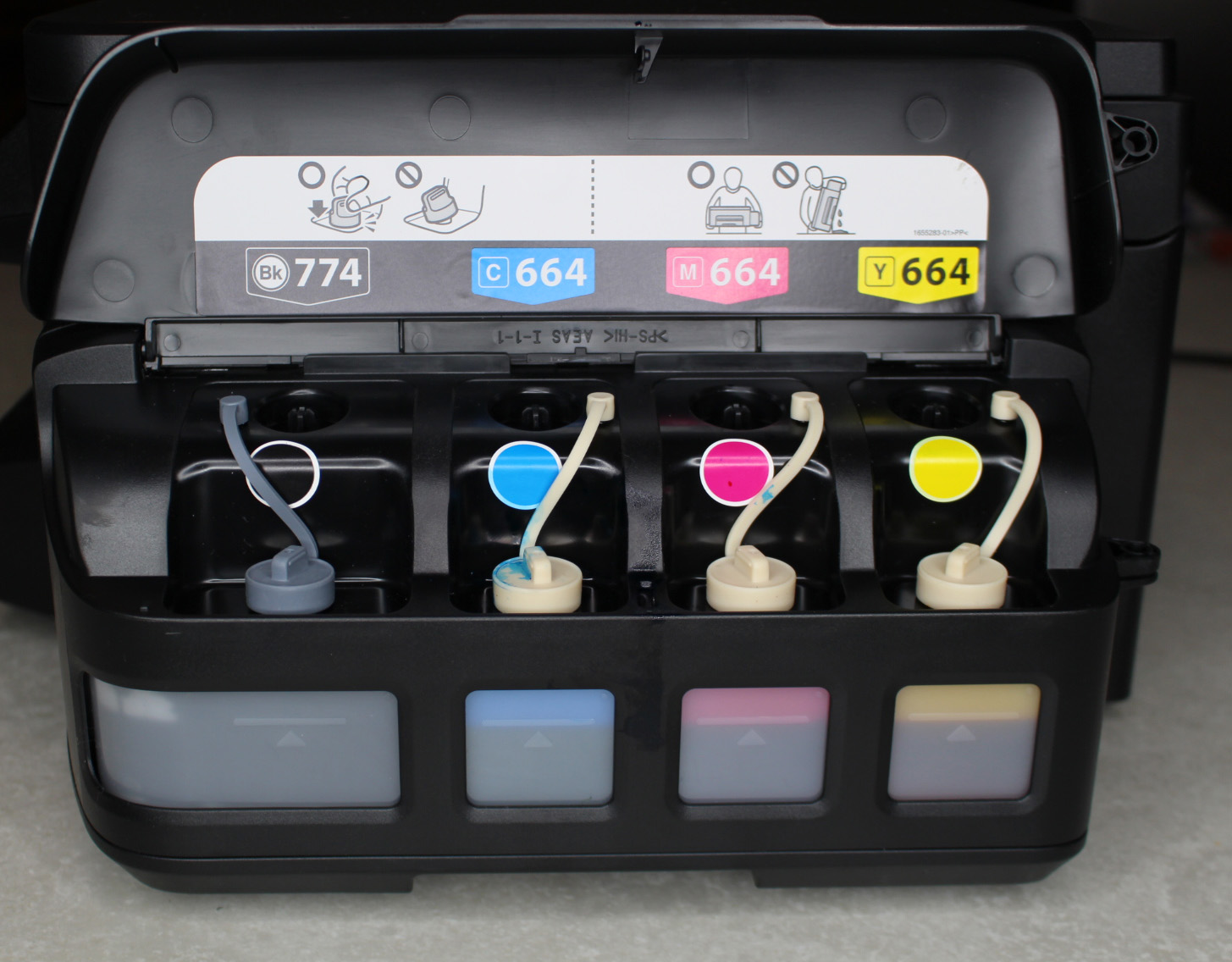 The first job I gave the ET-3600 was to print off a faded, forty-year-old photograph that I had scanned and edited. The results, I have to say, were stunning. There was nothing the printer could do about the faded nature of the image, but the resolution was very impressive.
In terms of printing off documents, both quality and speed were very good. Ultimately it is a very easy machine to use and Epson claims it can reduce the cost of printing by up to 70%. I don't quite know how Epson has come to that figure, but a full set of Epson inks will only set you back about £40. Compared to the price of a small ink cartridge, that's very cost effective.
In terms of price, at the time of writing the ET-3600 was available direct from Epson for £399.99. This does make it slightly more pricey than you average home printer, but you have to think about the cost of cartridges. You could make that money back very quickly, especially if you do a lot of printing.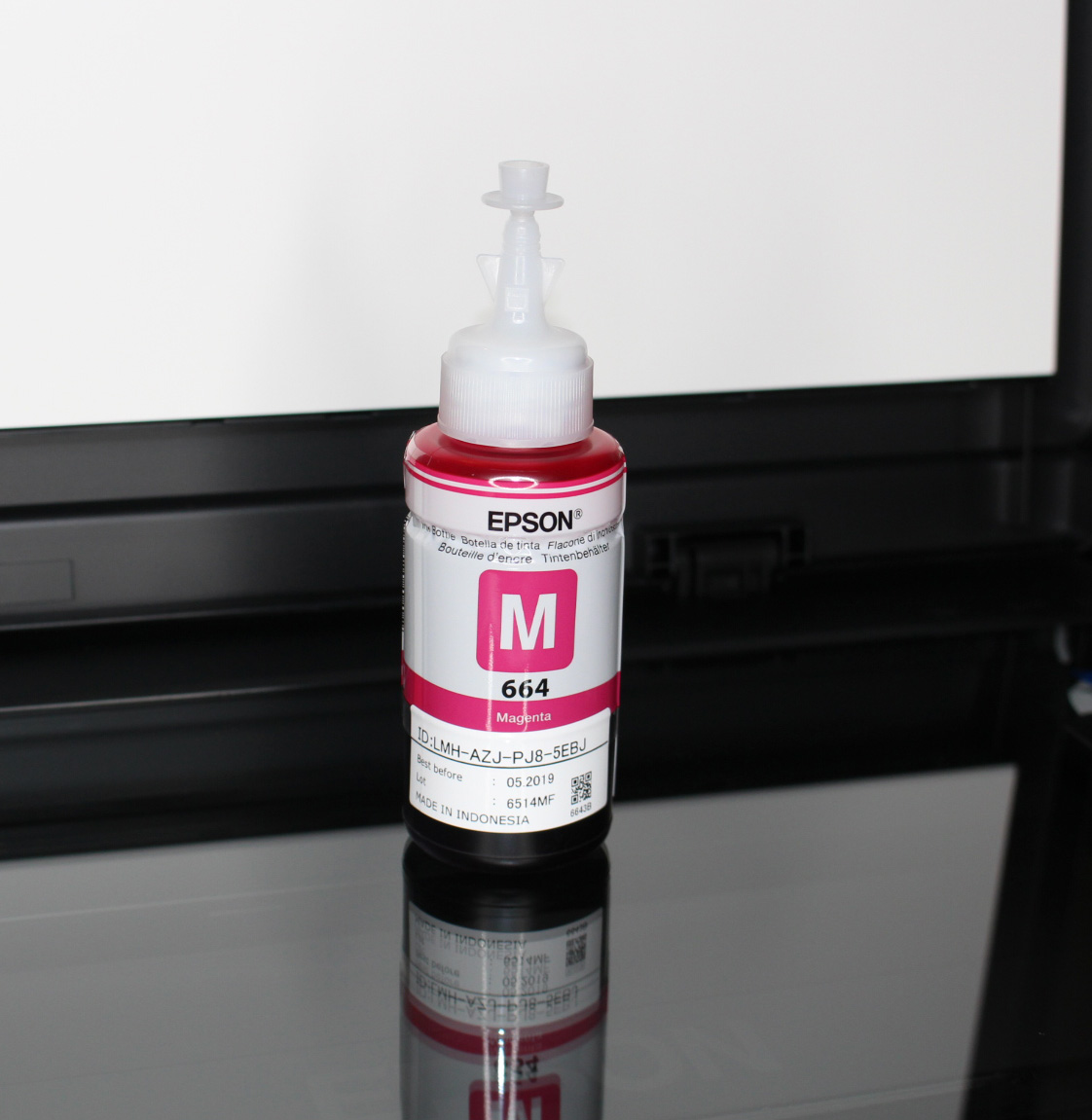 That said, I have also seen the ET-3600 from other retailers including Amazon and Currys. Both are selling the machine at a more attractive price.
In summary, the ET-3600 is a great, family friendly printer and scanner. With the absence of the automatic paper feeder, I think it is definitely aimed at the family market.
The price may be a little more than some rivals but you have to look at the long game. You are going to make that back by not buying cartridges. The ET-3600 is definitely worth considering, so long as you are happy to make the initial outlay.
Epson ET-3600 was provided for review purposes. Thoughts and opinions entirely my own.
Interested in this blog post? Well have a read of these...