Snow days and unexpected school closures. I find they are both a blessing and a curse.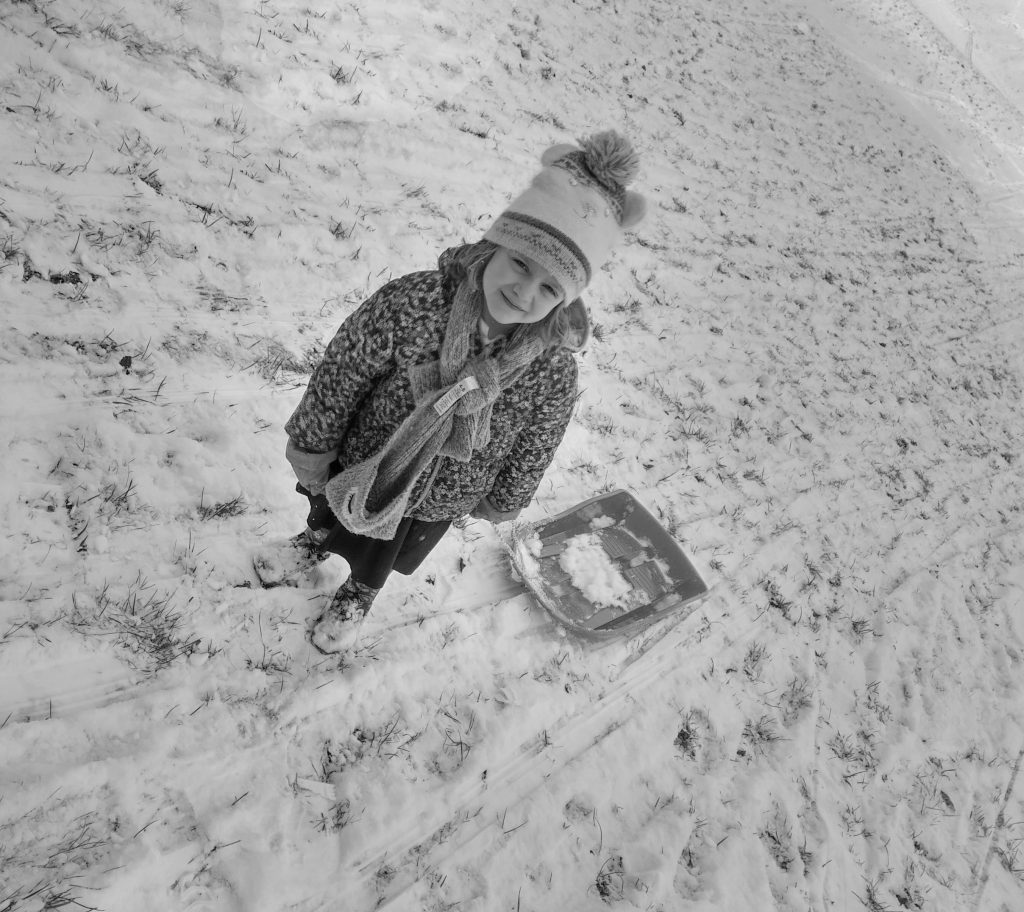 When school closes, it presents a great opportunity to have fun with your kids. Alas, this has to be combined with running a household and for many mums and dads, working from home.
Over the years I have learned a few ways to make these occasions run that bit more smoothly. I've outlined below a few of the things I do to try and keep the children entertained while also running the household and in my case, running this blog and doing freelance work. Let's face it, there are few things more trying as a parent as combining childcare with working from home.
The suggestions below can be adapted for a variety of circumstances. It may be you have children at home because they are ill or there's a school training day etc.
I hope you find these ideas useful. Please do leave a comment at the end if you have ideas of your own.
Embrace the weather conditions
To me, an essential part of childhood is running around in the snow having fun. It rarely happens, so make the most of it. If your kids' school has been shut because of snow, there is no point trying to keep your kids away from the white stuff.
I tend to open the back door and let the kids go wild before breakfast. They get to throw a few snowballs and have some fun and it gets that initial rush of excitement out of their system.
Later on in the morning, when a few tasks and jobs have been completed, we'll go out with the sledges and do the snowy outdoors properly. An initial burst of activity very first thing in the morning, however, should make the next couple of hours a bit easier to manage.
Structure the day in a way that suits everyone
The temptation may be to get homework, school work and mundane tasks out of the way very first thing in the morning so that the rest of the day is free for fun. That's how I used to approach these occasions.
In theory, it's a great approach. If you need to get on and complete domestic chores or get important work done, this is unlikely to work.
Dare I say it, you might be better off permitting a bit of screen time early on in the day so that you can concentrate on essential tasks. Your offspring will need help with homework and school work and deserve your undivided attention. If your mind is going to be on other things, it'll just create stress for everyone. A bit of screen time first thing may be the more practical option.
Screen time
As I've already mentioned screen time, let's tackle this thorny subject. If you unexpectedly find your children at home, an increase in screen time is pretty-much inevitable.
Make the screen time work for you. Get the children to do some Mathletics or insist they create a Scratch project or some coding. Izzy is a bit young for this, but in Helen's case, I insist she completes a few constructive tasks on the computer before agreeing that she can watch any films.
When I do put a film on, I try and make sure it's something like one of the Harry Potter films. If they're going to get screen time instead of school time, I try to make it quality.
Set up fun, time-consuming activities
With the weather forecast having been so prominent in the news, my kids have been planning for snow days. They've already requested certain activities including baking cakes and bread making and I'll be making sure we do both.
I've found treasure hunts work well and it can get your children working together as a team. I may choose a favourite film and leave pictures of the characters around the house for them to find.
If you're feeling super-inspired, you can set up a treasure hunt with a twist. You can leave mathematics puzzles around the house and make the kids find both the sum and answer and match the two together. This has worked very well for me in the past and they really enjoy the challenge.
I often set up French language quizzes as I am encouraging Helen and Izzy to speak the language. I write down words in English and get Helen and Izzy to find out what the French equivalent is using a dictionary or by asking Alexa. It's one way to make languages fun.
Enjoy the time together
For us as a family, this is a demanding time because we are selling our house. A constant stream of potential buyers is in and out of the property all the time. This isn't a great mix with unexpected school closure as I'm having to keep the house tidy. I'm forever running after the kids tidying up after them.
Even so, some of my happiest and most prominent childhood memories are from days when my school was unexpectedly closed for some reason. As a parent it can be a bit tough when school-aged children are at home.
For the kids, however, it is a special time. With a bit of effort, you can hopefully make it that bit easier on yourself and make it special for your kids. Good luck and have fun!