This is a picture I took of Helen while on a climbing frame at a park earlier this week. While she was climbing to the top, I looked up and had to reach for my camera as I found the silhouette effect mesmorising.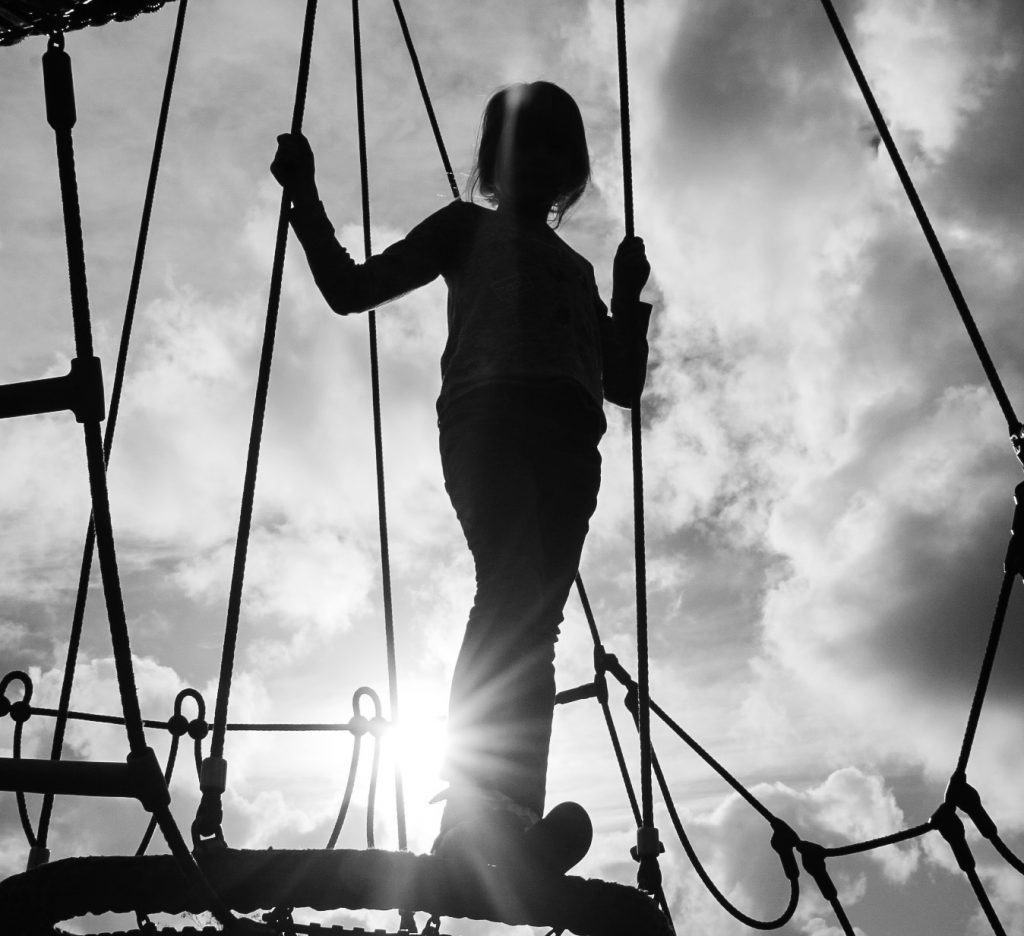 I just think the picture says: "Yeah, I can do anything." This can probably be explained by Helen's confident stance.
I was delighted to get some sun flare in the image.  I had to move around a bit to get the flare effect both behind her leg and above her head but I think it has worked well.
I've cropped the picture slightly and used a black and white filter in Adobe Lightroom, an app I hadn't used before. That said, the filter hasn't made a huge difference as I was shooting into the sun so everything came out very dark anyway.
What does the picture say to you? Do you agree that Helen's stance oozes confidence? Is your eye drawn to the sun flare? Please do tell me in the comments below.
As usual for a Sunday, I've linked this post to the weekly #MySundayPhoto linky hosted by the @Photalife blog. Do click on the badge if you'd like to see photography produced by other bloggers.
Interested in this blog post? Well have a read of these...