You'll no doubt be familiar with A Levels, but what about T Levels? They're a new qualification that was launched last year and I'm delighted to welcome Gillian Keegan the Minister for Apprenticeships to Dadbloguk so readers can learn more about them.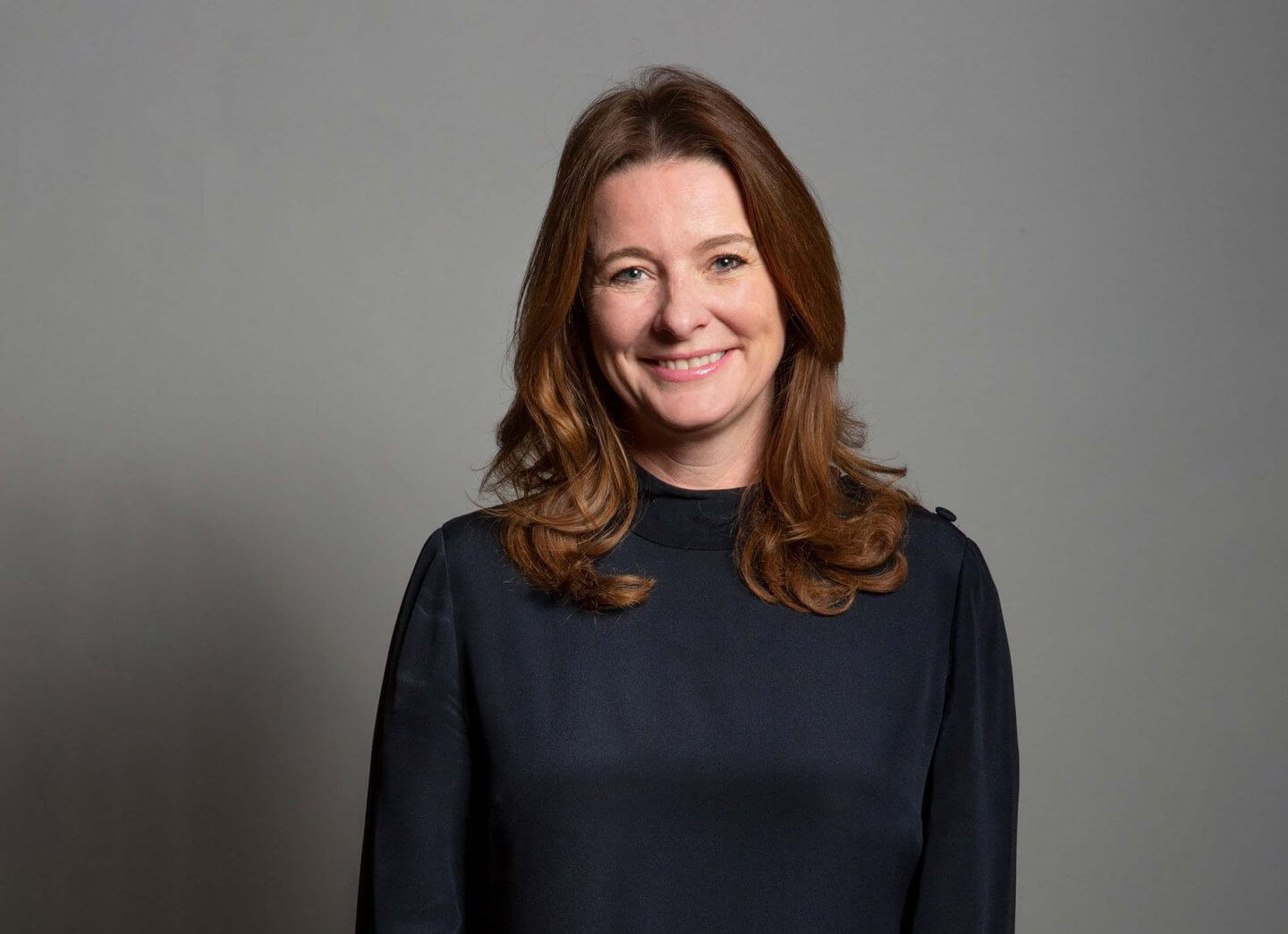 I make no secret of the fact I think the further and higher education system is in need of massive reform. Degrees have become the 'go to' qualification and yet they frequently leave youngsters £60,000 in debt.
T Levels are one of the ways the Government is seeking to redress the balance and make technical qualifications more appealing and widely accepted. They're being rolled out slowly, but they're a two-year course taken following GCSEs that involve a work placement. They give you as many UCAS points as three A Levels and can open the door to a higher-level apprenticeship. I think T Levels are an option many young people should consider and so I'm delighted the Minister took the time to answer these questions and shine a light on them.
As the Minister responsible for T Levels , can you tell me why they are a good option for young people?
First of all I'd like to say it is great that you are taking an interest in T Levels, and thank you for the opportunity to tell all your readers about how fantastic they are.
With course content designed by over 250 leading employers and a nine-week industry placement included, T Levels offer young people a unique opportunity to gain the knowledge and skills businesses need, so they can get a head start on their future career.
We rolled out the first three T Levels in September 2020. I've been lucky enough to meet with many students taking the qualification this year and I've been blown away by the positivity and enthusiasm these young people have for the new qualifications and for their futures.
From September 2021, there will be ten T Levels available across an exciting range of industries, from digital to education and childcare, offering young people a brilliant opportunity to get real-world work experience which will set them apart from their peers.
T Levels really are a game changer, and they are even more crucial as we recover from the pandemic. Now, more than ever, it's vital that young people across the country have access to high quality technical education, that will provide them with the skills they need to launch exciting careers.
What are T Levels?
T Levels are a new technical qualification that combine classroom-based theory, practical learning and an industry placement of a minimum of 315 hours (approximately 45 days) to give students the skills they need to progress into a job, further study or a higher level apprenticeship. All the qualifications have been developed in conjunction with over 250 leading employers. These include Fujitsu, AstraZeneca, Amazon UK and many small businesses and employers to ensure students gain the specific skills and knowledge needed by businesses in a range of highly valued careers including digital and construction.
Why were they introduced?
They were introduced following a big review of post -16 technical education carried out by Lord Sainsbury in 2016. His review called for a major overhaul of technical education so that individuals can develop the technical knowledge and skills that industry needs through their education and training. He recommended that the government introduce a two-year, full-time study programme which should include work placements appropriate to the technical education route and individual student. We accepted that recommendation and the T Level was born.
Who can take them?
Just like A levels, the courses are 2 years long and are available for young people to take at age 16, after they finish their GCSE's. In September 2020 we also introduced a T Level transition course for young people who may not be quite ready to start a T Level. The transition course lasts a year and will help make sure students get up to speed and are ready to start their T Level the following year.
Where are they available to take (IE England only or are they available UK-wide)?
They are currently available to take in England only and are being rolled out gradually.
T Levels are being offered by colleges, schools, sixth form colleges, university technical colleges, as well as independent training providers and higher education institutions. If you're interested in finding out where T Levels are available, visit our T Levels website where you can add your postcode to find colleges, schools or other providers offering T Levels.
What subjects are they available in?
We are rolling them out in phases, starting small so we make sure we get them right and they work for young people. In September 2020 we introduced the first three T Levels in design, surveying and planning, digital production, design and development, and education. A further seven including three in health and science will be rolled out from September 2021.
From 2022 eight more T Levels including legal, accounting, and manufacturing, processing and control from 2022 will come on board. Subjects including agriculture, animal care and management, catering, legal services and media, broadcast and production will be introduced form 2023.
How do they compare to A Levels?
They offer young people a prestigious and credible technical and practical alternative to A levels, based on the best technical education systems in the world. One T Level is worth three A Levels and will earn students the equivalent number of UCAS points.
Re the above, what if you decided several years after taking T Levels you wanted to go to university. Would they be treated in the same way as A Levels?
We expect many T Level graduates to be able to progress onto higher level training including degrees. T Levels carry UCAS points equivalent to three A levels. This means young people, parents and employers can be confident that T Levels will be just as stretching as their academic equivalents and will offer students the option of progressing to the next level, whether that is a job, higher technical training a degree or an apprenticeship.
Where can parents and potential students get more information?
To find out more about T Levels go to our website.
Interested in this blog post? Well have a read of these...