Is it possible to study a creative subject using an online tutor? Helen, my eldest daughter, has just tried out Tutorful, an online learning specialist, to find out.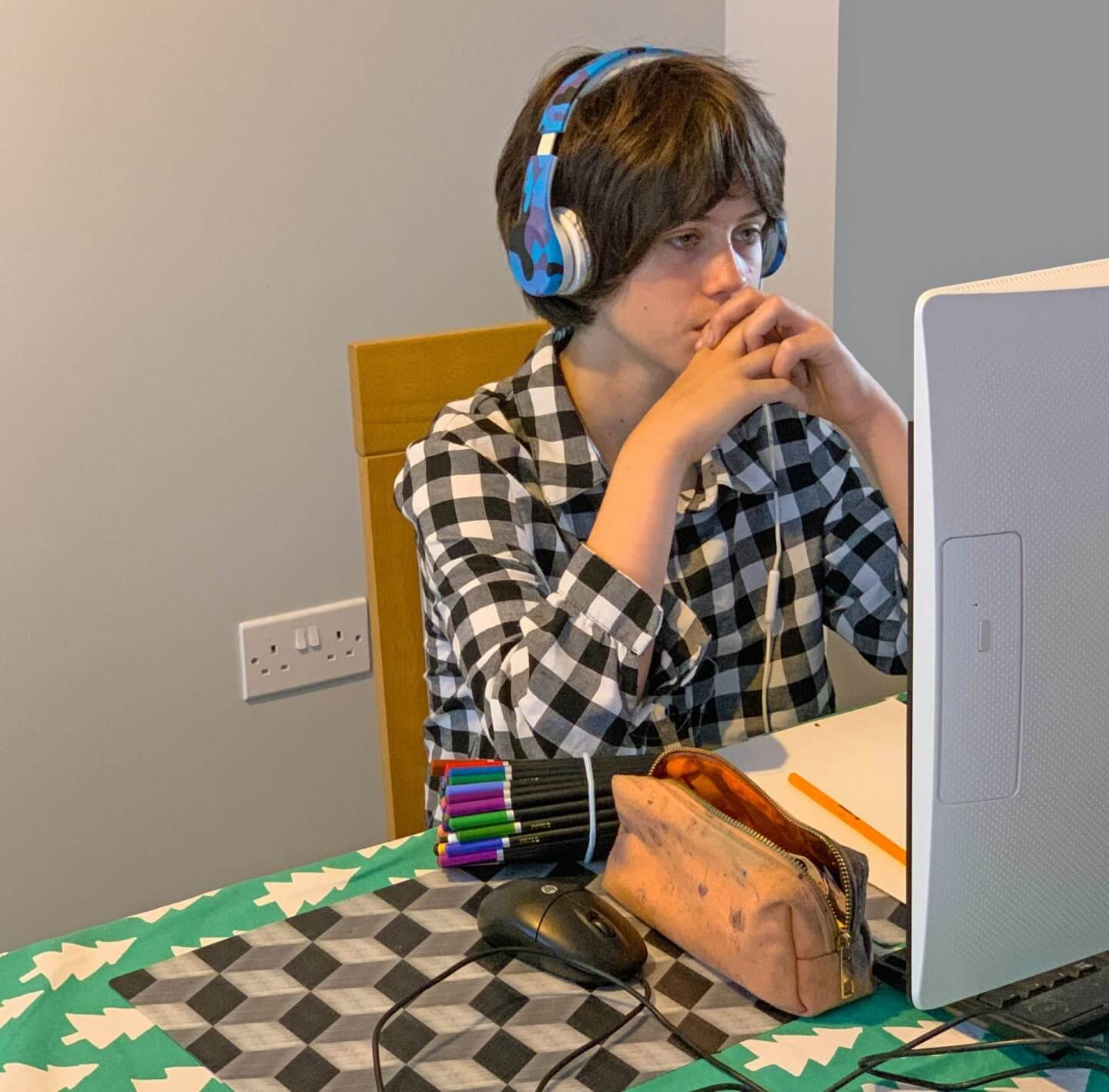 Our background with online tutors
When it comes to using online tutors, this family is quite an experienced bunch. We used an online tutor for the first time when my daughter's schools were closed last year because of the pandemic. A French teacher who lives nearby very kindly agreed to give the children some online lessons and their skills came on hugely.
Having seen the benefits, I went on to have some online maths tuition and took a GCSE in the subject. I'd failed to pass maths GCSE at school, so this was a personal quest to put right a historic wrong!
On this occasion, however, Helen would be doing something entirely different. She was going to have an art lesson. This is obviously a completely different skill to French or maths, so I was keen to see how the Tutorful tutor deliver the lesson and what Helen would learn.
Background to Tutorful
Before I tell you about the lesson, here are some details about Tutorful. It's based in Sheffield and offers lessons in over 300 subjects including: Maths, English, politics, economics, history, design and tech and many, many languages including French, Korean, Mandarin, German and so on. It's very comprehensive and you can even get lessons in playing the bagpipes. If there's a lesson you're interested in, take a look!
Lessons are available at various different levels of study, from primary school and the various Key Stages through to GCSE, Scottish Highers and even degree level in a few subjects. It's also worth highlighting that tutors are available to help with various special educational needs such as dyspraxia and dyscalculia among others.
Setting up the lesson
What about our experience? Well I'll start by telling you about setting up the lesson. This can be arranged via Tutorful's free to download app, but I chose to arrange it via the company's website.
Even so, I didn't make it easy for Tutorful. I was trying to squeeze the trip in two days before a short break to Wales so there was very little time to confirm details with a tutor. On my second attempt, I very quickly managed to secure the services of a lovely tutor called Alvaro.
The lesson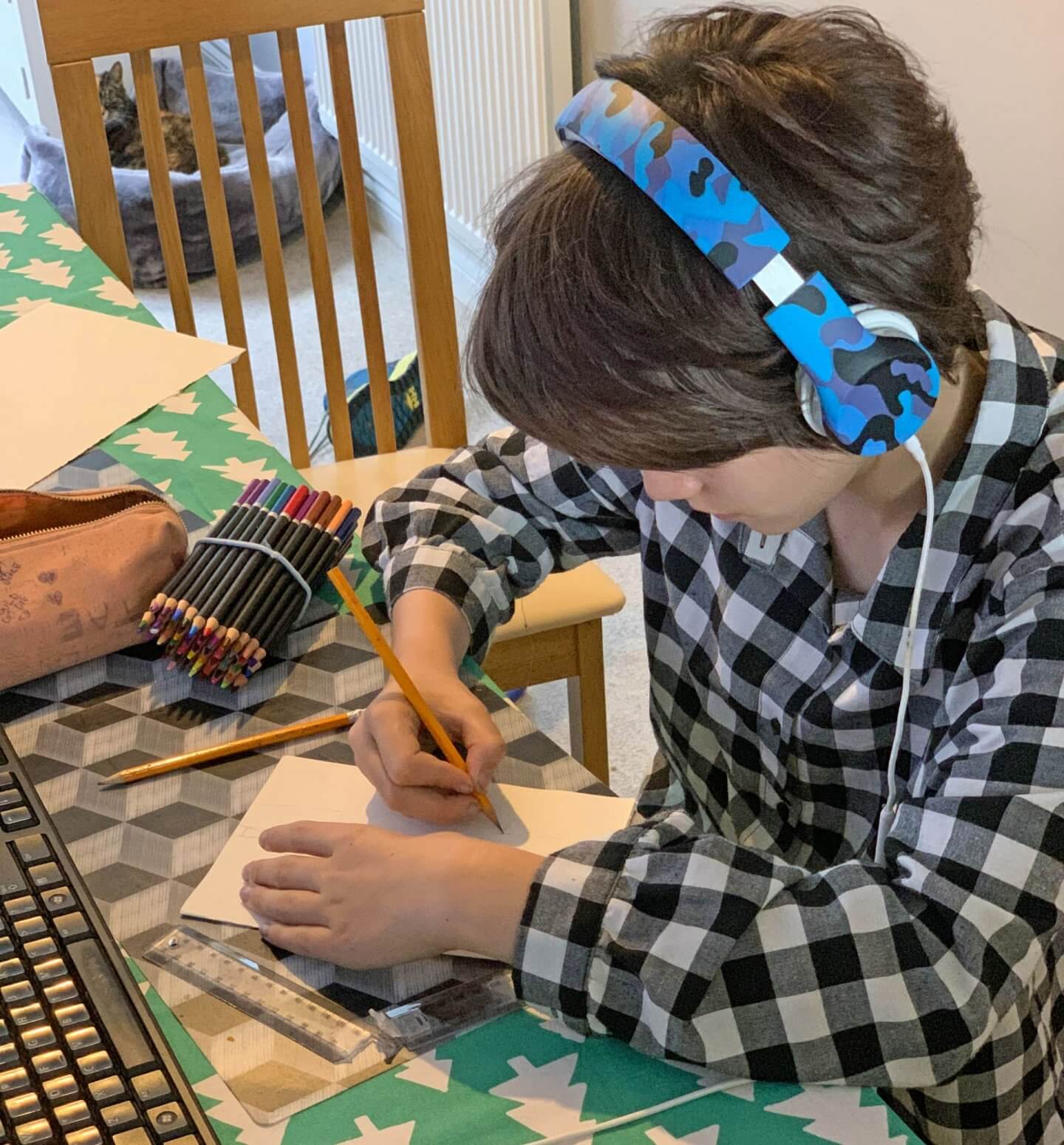 Prior to the lesson taking place, I had sent Alvaro some details of what we were looking for using the website's Tutorful's secure messaging function. He knew Helen's age, rough ability level and the skills she was looking to improve.
Alvaro came well prepared and had organised a lesson focused on the Cornish artist Alfred Wallis. Over the course of an hour, Helen reproduced an illustration Wallis had created of Newlyn Harbour (Wallis being both a fisherman and artist).
For an hour Helen sat intently, headphones on, listening to Alvaro's instructions. She really enjoyed the lesson and I don't think I've seen her concentrate on anything so hard for quite a while!
After the lesson, Alvaro was kind enough to email over some source material so Helen could continue her illustration or have another go. This was a nice, personal touch and wasn't expected.
Things to keep in mind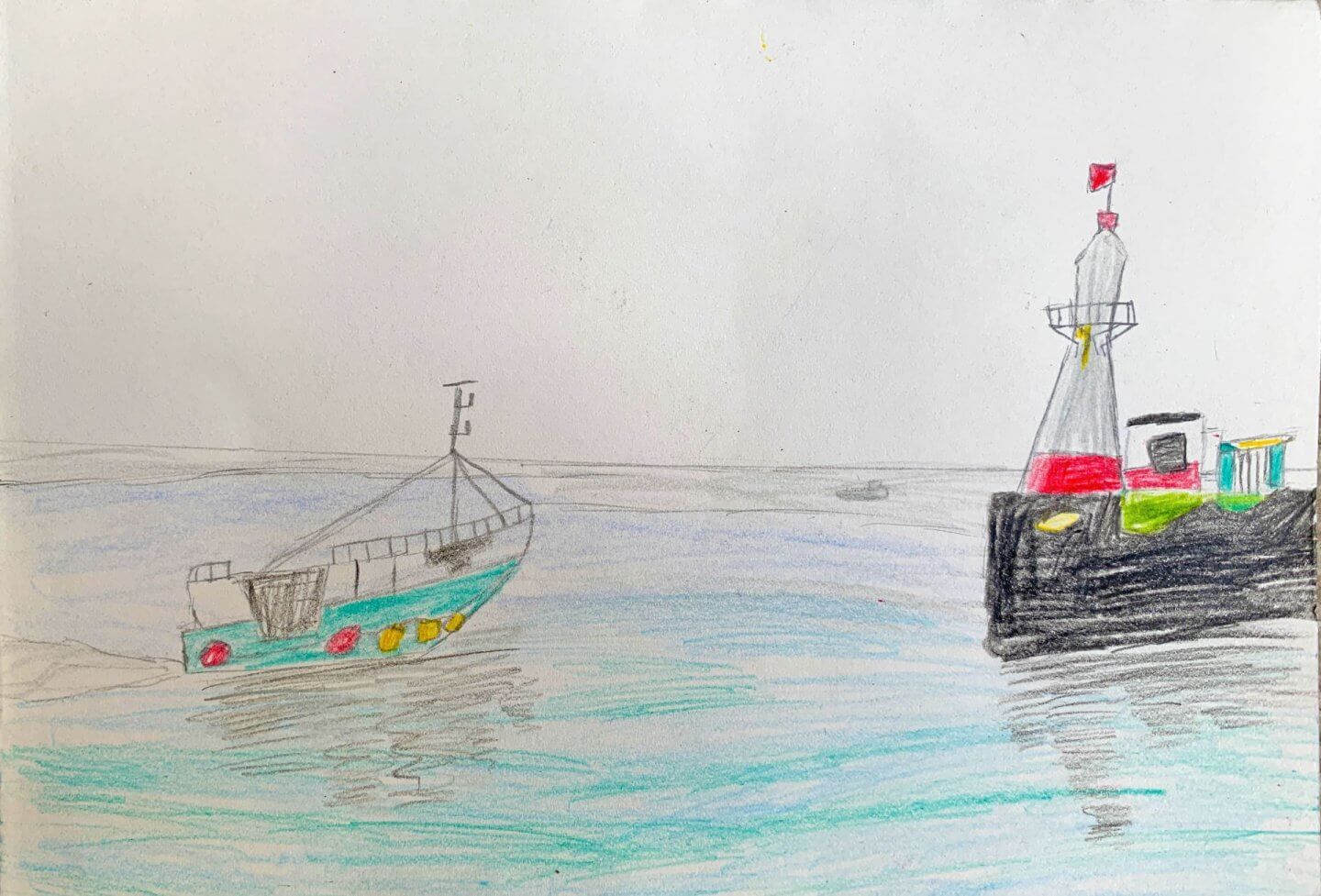 There are two things I would keep in mind for this kind of lesson. Check that you have the correct equipment beforehand. You can do this by simply messaging the tutor. Alvaro was hoping Helen would be able to use some pastels but she had to make do with crayons. I was kicking myself for not checking with him beforehand.
Second, if the lesson is taking place in a bust family home, you may want to give your child a good set of headphones. There were some distracting noises going on during Helen's lesson but I had planned ahead and provided her with good headphones that had a built-in microphone so this worked well.
Final thoughts and further information
I was very impressed by Alvaro. He had a great, warm nature and got Helen to focus on the lesson for an entire hour! I also loved the picture she produced during the lesson, which is, by the way, going to be framed and given to granny. It was simple to arrange the lesson and the range of subjects is very impressive.
As for fees, these do vary. We paid £25 for an hour of Alvaro's time but as I say, this will depend on subject, subject level, length of lesson and so on.
To find out more, pay a visit to the Tutorful website.
Interested in this blog post? Well have a read of these...