One thing has been very noticeable during the pandemic: Huge numbers of parents questioning their maths skills as they oversaw their children's home learning! Not that this is a massive surprise. Teaching methods have improved and expectations have increased since us mums and dads were at school. If you have struggled with your BODMAS and are unsure about 'angles on a straight line,' the infographic below outlining maths basics for parents is for you.
During the various lockdowns, I travelled well outside my comfort zone. Having failed GCSE maths at school, I starting studying for the qualification as an adult and I sat the exam again. Wish me luck, results day is later this week!
Much of what I studied was new to me and wasn't a part of the curriculum when I was at school. Having taken the GCSE, I know the basics youngsters must learn to pass the exam with at least a grade 4. You'll find information about: Squared numbers, prime numbers, cubed numbers, averages, calculating volume and calculating area plus BODMAS, calculating fractions and more.
Enjoy the maths refresher and if this infographic proves popular, I may produce another one with even more maths basics! You can also download and print off a pdf version by following this link.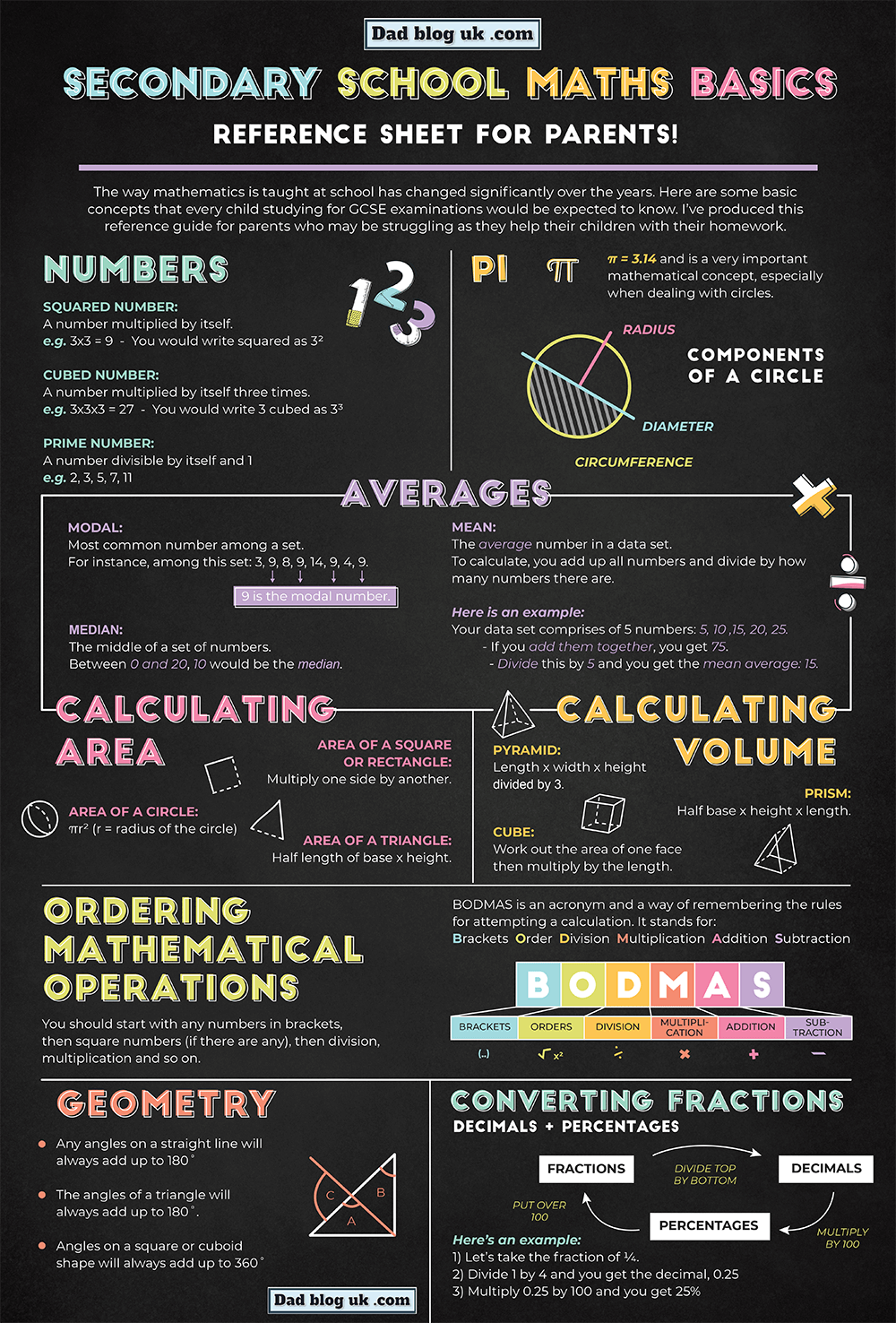 Interested in this blog post? Well have a read of these...