During the Easter holidays, I found myself in a slightly embarrassing position. I was at the Lawn Tennis Association's headquarters in London with Helen, my eldest daughter.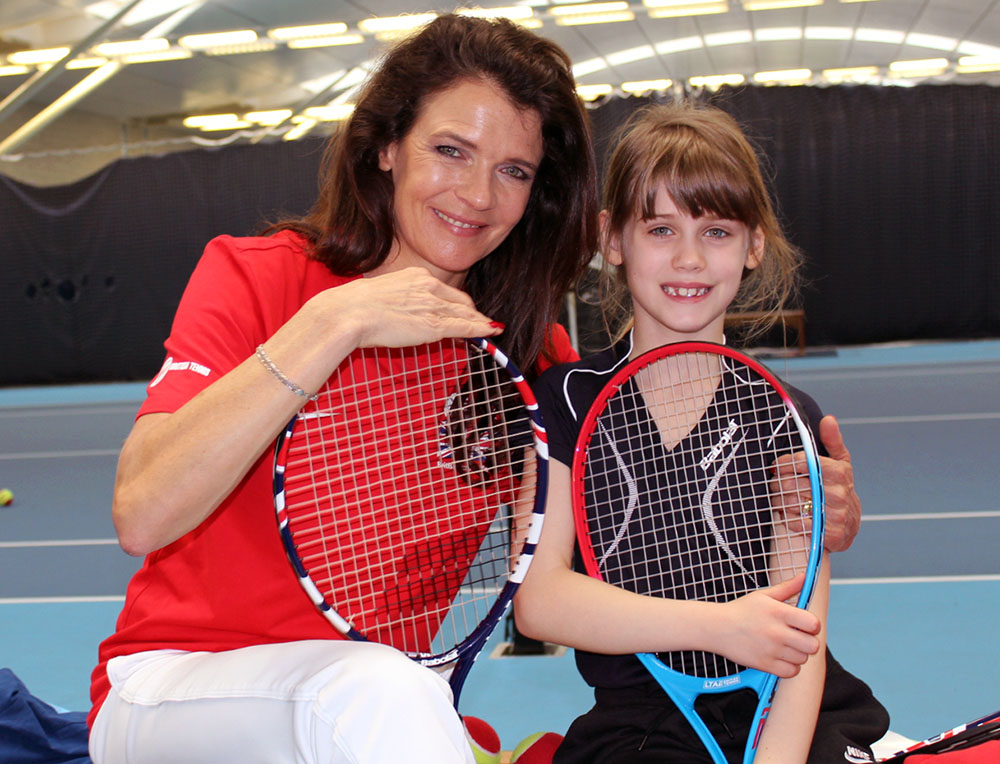 She'd had the good fortune to receive a tennis coaching session from former Wimbledon Junior Champion Annabel Croft, although more about that in a moment. During a break in proceedings, Helen sat down for a rest next to a man I recognised.
I turned my back for a moment. Seconds later, she was having a chat with this chap. I couldn't quite place him, so I asked a passerby who looked knowledgeable.
Without a hint of disdain, he said: "That's Greg Rusedski."
Okay, so it's still not quite as bad as the time my mother asked Jason Donavon if he had: "Been in anything I might know?" Even so, I did feel a little daft at not identifying one of the UK's most highly decorated tennis players.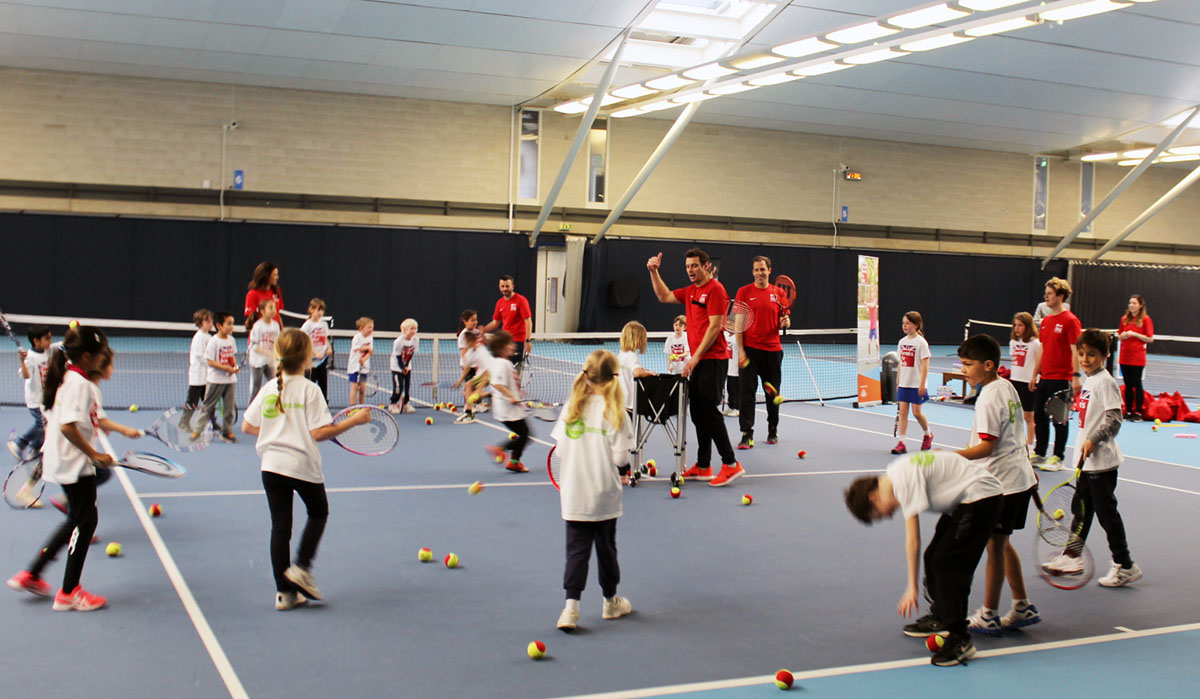 As you have possibly gathered, Helen and I were at a very special promotional event organised by the Lawn Tennis Association (LTA) and BritMums. We were to feature in a video to promote the LTA Tennis For Kids campaign, which you can watch by clicking on the embedded video below.
This is a campaign that's very close to our hearts. Last year the LTA provided 13,200 children with free tennis lessons.
Helen was one of the kids to benefit from the sessions. I took her to weekly lessons with an experienced coach and she absolutely loved it and remains a fan of the sport.
Sometimes she just knocks a ball around the Swingball in the garden. Sometimes I take her to the local park where there are a couple of tennis courts and dad and daughter have some fun practicing rallies or attempt a game (Helen always wins, naturally).
Even little sister Izzy has got in on the act. If she sees Helen and I playing, she will often pick up a racquet and ask to join in.
Helen still talks fondly about the Davis Cup match we went to see last year. It was well worth going as we got to see the Murray brothers beat the Japanese team.
This year the LTA has made #TennisForKids bigger and better. This year the aim is to give 20,000 children free tennis lessons.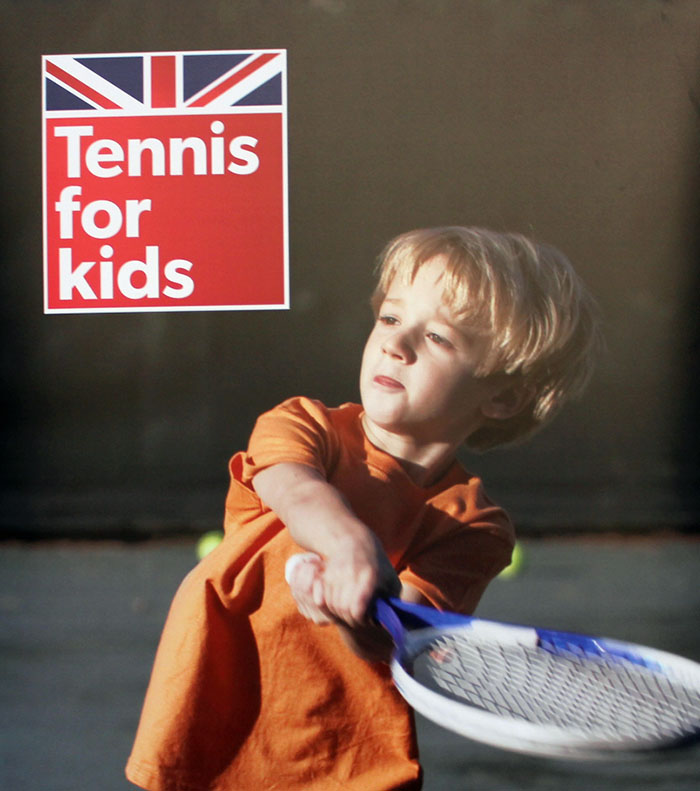 This is where Annabel Croft comes in. We had the great fortune to meet Annabel last year and she is such an inspiring figure. Annabel is very approachable and having seen her coach Helen, full of encouragement and keen to nurture young fans of the sport.
As Annabel said herself, the #TennisForKids campaign is about getting children interested in tennis.  While I'm sure the LTA would be delighted if it did produce a few Grand Slam winners, it is about getting kids into the sport so they develop an interest it and enjoy it.
As a dad, I'm all for it. Anything that promotes a healthy lifestyle and gets kids away from screens gets my vote.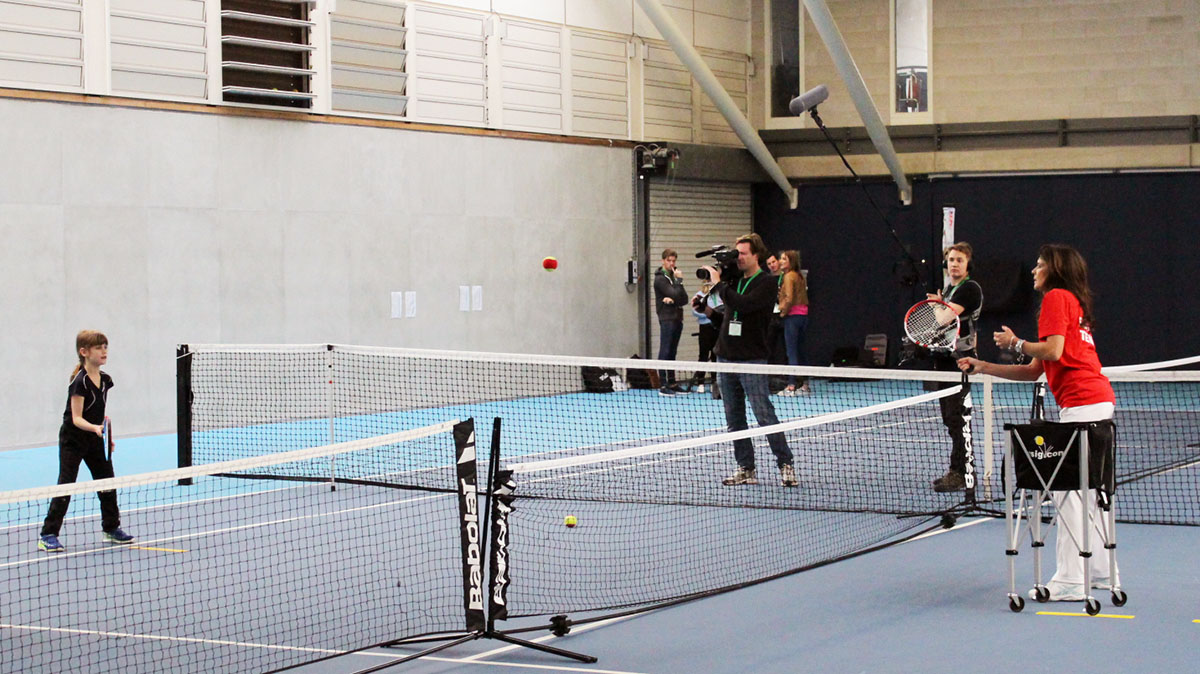 If you are interested in the #TennisForKids campaign yourself, you will find further information by following this link to the LTA website. Lessons get underway on 22 April but don't be put off by the tight deadline. There are over 900 qualified coaches offering lessons so it is worth exploring to see if you can get lessons close to where you live.
For Helen and us as a family, #TennisForKids has been a fantastic experience. I think it's fantastic to see youngsters develop an interest in tennis and it's something I will be encouraging in the years ahead.
Disclosure: I'm working with the Lawn Tennis Association and BritMums in a paid relationship, highlighting the #TennisforKids programme and the FREE tennis lessons for children available at local tennis clubs across the UK. Find out more here.
Interested in this blog post? Well have a read of these...