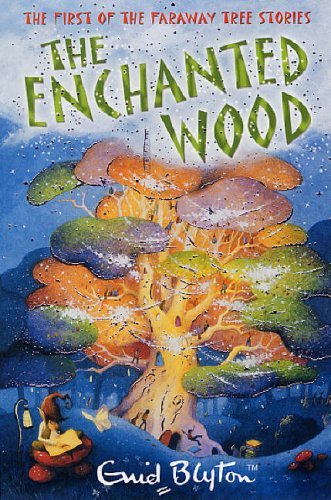 Over the past few months I have come to appreciate the value of a really good children's story book. When I say good, I mean classic children's stories written by authors such as Enid Blyton.
Helen is inching towards her seventh birthday and her taste in bedtime reading is becoming increasingly varied and complex. She's no longer satisfied with a short Julia Donaldson story or a picture book of ten-ish pages with a couple of paragraphs written on each one.
These days we need a proper storyline, plots and characters. Interestingly, picture books have fallen totally by the wayside. When reading to her, I can see on her face that she's drifting off to her own place using the descriptions in the book.
The leap from picture book to classic story took place shortly after her last birthday. A school friend gave her three books from the Faraway Tree series; The Enchanted Wood, The Magic Faraway Tree and The Folk of the Faraway Tree.
When we started reading the series, there was no stopping. We went straight through the whole lot from beginning to end. She absolutely loved the stories about Jo, Bessie and Fanny plus their bizarre friends, Saucepan, Moon Face and Silky. I confess that I, too, was rather taken by the tales!
An unfortunate trip to the library a couple of months ago rammed home the true value of Blyton and other classic authors such as Lewis Carroll and Roald Dahl. Helen chose several books including two that I am simply not going to name because I don't want to inflict them upon you.
They were part of a series and involved two characters who had ridiculous adventures that were very hard to follow. The chapters were generally two pages long and had surreal titles. There were illustrations, but they were very poor. I'd never come across such dreadful children's books.
Having read some of the first book to Helen, I did the worst possible thing. I made clear to her my feelings about the title. Did she really want me to continue reading this when we could get her something much better?
Hearing of her father's disapproval, she was determined to carry on! For a short while I had to tolerate this awful bedtime story but managed to return its sister title to the library before Helen noticed. The fact she hasn't even mentioned it speaks volumes.
Normality resumed just before Christmas. There was a brief break from Enid Blyton as we moved on to read Lewis Carroll's Alice's Adventures in Wonderland. We've now returned to Enid Blyton and are making our way through the Naughtiest Girl series.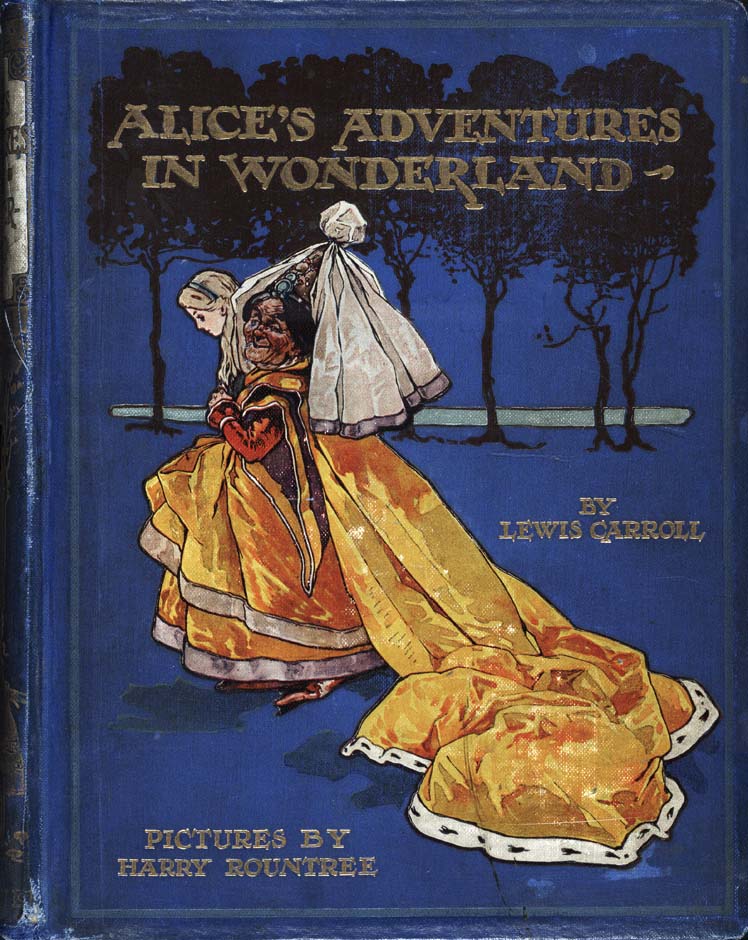 This is a different kind of story altogether. Far from being set in a magical world like The Faraway Tree or Alice's Adventures in Wonderland, these stories involve a school girl of a similar age to Helen in a setting she can relate to. I can talk to my daughter about Elizabeth, then main character, and Helen will give me her thoughts and opinions as it so real to her.
It's a real pleasure to read a good quality book to my children at bedtime. I enjoy it. I know I should let Helen choose her won titles, but I just can't abide trash. In fairness, it's the only such experience we've had as a family. I hope Helen continues to select good quality titles.
What do you think about children's classics? Do you read them to your children? Do you stick to books written by people of the same caliber as Blyton? Have you had an unfortunate library experience like the one I outlined? Please leave a comment, I'd love to know what your experiences are and I'm always looking for good title suggestions.
Pic credit; Alice's Adventures in Wonderland book cover; Toronto Public Library. Reproduced under Creative Commons agreement.