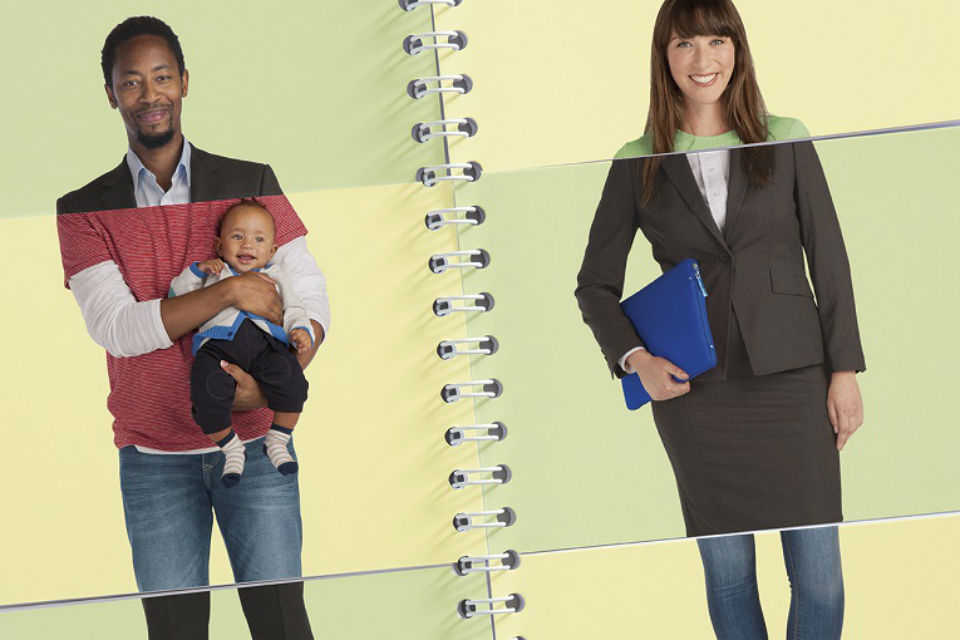 Shared parental leave has been in place since April 2015 and new research from the charity Working Families has found that only .5% to 2% of eligible fathers have thus far made use of it. This will come of little surprise to anyone familiar with the policy.
Such low take-up figures prove beyond doubt that shared parental leave needs to be overhauled with better statutory paternity pay for fathers. It also shows the policy needs changing to compel fathers to take SPL.
There are huge cultural barriers in place regarding SPL and improved paternity leave. This very timely article on the BBC website shows it took Sweden almost 40 years and several tweaks to get such a policy working properly.
What is Shared parental leave?
I'm getting ahead of myself here. Many readers probably aren't all that familiar with SPL. As from April 2015, when a child is born, mum receives a two-week statutory period of maternity leave. The remaining 50 weeks of leave can be shared with the father. In effect both parents could take six months off at the same time, dad could take one month and mum the remainder of the time etc. This old blog post explains it in more detail.
SPL was something the Liberal Democrats pushed very hard for in the previous Government. Realising that men face huge barriers to taking extended time away from the office, the Lib Dems wanted the rules to have some kind of element that encouraged men to take their share of the leave.
As the Swedes found, it was necessary to tell men they must use some of their leave or else they'd lose their entitlement to all it. This forced men to relaise they had great value to add by spending time at home in their baby's first days. Just as crucially, it also forced employers to accept that men were going to take an extended spell away from the workforce when a child arrived. It took time, but Sweden eventually got the policy working. We must learn from what the Swedes did.

The system we all wanted…and what we got
As originally proposed in the UK, SPL had that element of encouragement for dads. Of course the previous Government was a coalition. In negotiations with its Conservative partners and under pressure from business lobby groups terrified of men actually wanting to spend time with their families, this element was dropped.
Before the introduction of SPL I had the good fortune to meet with both the former Equalities Minister Jo Swinson and Deputy Prime Minister Nick Clegg. Swinson made clear the policy was about creating a more flexible working culture that would allow dads to play a greater role in their child's early days while also allowing women to return to work if that was their choice. Clegg reiterated this, but felt that SPL needed to have the element of compulsion. Please remember; Clegg was saying this before SPL was even introduced so he clearly had concerns the policy wasn't going to work as intended.
The other gaping hole in SPL was the fact that for many families, it simply isn't affordable. Men are often the main financial providers for their family and the drop from a salary to statutory SPL pay is too much. They may be able to take a couple of weeks or a month off work, but no more.
Where do children feature in all this?
One thing that concerns me are the noises coming out of Whitehall and Government circles. See this quote in today's press from a Department for Business Innovation and Skills spokesperson;
"Maternity leave is a day one right to help mothers prepare for and recover from childbirth. Shared parental leave is provided to help mothers who want to return to work early to share responsibility for the care of her child with the father or partner."
That was quite a worrying thing to read. Far from being a way of providing choice to families and helping fathers to get involved with family life, that remark suggests SPL is now seen as a way of simply keeping women economically active.
Such subtleties are further strengthened by Government action. Back in October, the Government announced that SPL would be extended so that working grandparents could take the pay and leave from 2018.
On the face of it, a great way to introduce more flexibility to the system. Dig a bit deeper and the wheels fall off this policy completely.
Firstly, it does nothing for fathers, further sending the message they don't need to be involved with their kids as the grandparents can pick up any slack. Secondly, this generation of grandparents is well known for being the 'sandwich generation'. In addition to looking after their own sick and infirm parents, they are increasingly looking after their grandchildren. The Government's response adds pressure on them to do so. Third, in this age of divorce and remarriage, you could have grandparents with numerous natural and step grandchildren and how do you decide who looks after whose children? If there's one thing Governments excel at, it's completely ignoring the existence and needs of step families.
All things considered, it seems that SPL is being used as a tool to keep parents working. That's quite understandable, but where do the children figure in all this?
Mentality must change
There is another change that must happen for SPL to be successful and that's one of mentality. How often do you hear of expectant mums and dads talking about the mother "going on maternity leave"? As mentioned above, maternity leave is two weeks. Anything above and beyond that is shared parental leave and parents and employers have got to get used to this.
With maternity pay and leave for women having been in place since 1987, and its introduction happening only after a fierce fight, this was a bitter pill for some to swallow. This is understandable, but such a change merely recognises that men are increasingly involved in family life and want to be involved with their kids. Times have changed and we've all got to stop talking about maternity and paternity leave. Such language isn't helpful.
Working Families' research
Let's get back to that research. While take-up of SPL has been quite poor, Working Families' study paints a picture of employers who have accepted the change in legislation and wish to see it work. Of the 79 employers questioned, a third are offering enhanced paternity pay to fathers in the same way they do mothers who take an extended break after having a child.
A major and perfectly valid concern for employers was that employees would take discontinuous blocks of time off (the policy allows for this). In fact 82% of employees have opted to take their SPL in one continuous block so this hasn't been too much of a problem.
The Working Families report also noted that men are becoming increasingly aware of the issues faced by women who take maternity leave. Men, the research states, are more understanding of the position many women find themselves in when they become mothers.
Although employers were generally supportive of SPL, training of line managers was identified as a weak point. Some organisations are only now considering reviewing their leave policies. Coming almost a year after the introduction of SPL, that is a bit worrying.
In conclusion
SPL was never going to lead to a revolution. It was one necessary step for introducing greater equality between men and women both on the domestic front and in the workforce. It was always going to take time. As implemented, it was imperfect but nonetheless vital. The low take up shows that better paternity pay and encouragement for dads to take some share of the leave is required. I'll end by quoting the conclusion to Working Families' report:
"Employers also told us that mothers are reluctant to 'give up' maternity leave. Of course, this is a matter of parental choice but it also demonstrates the need for shared parental leave to evolve further into a meaningful standalone period of paid leave for fathers. Shared parental leave remains a unique opportunity for employers to take positive action in relation to gender equality in the workplace, choice and control in working life, and staff engagement."
Interested in this blog post? Well have a read of these...