As a former journalist, I've never been shy of discussing current affairs with my children, Helen and Izzy. What often astonishes me are the deep and incredibly thoughtful opinions they express after we've had a chat about the news.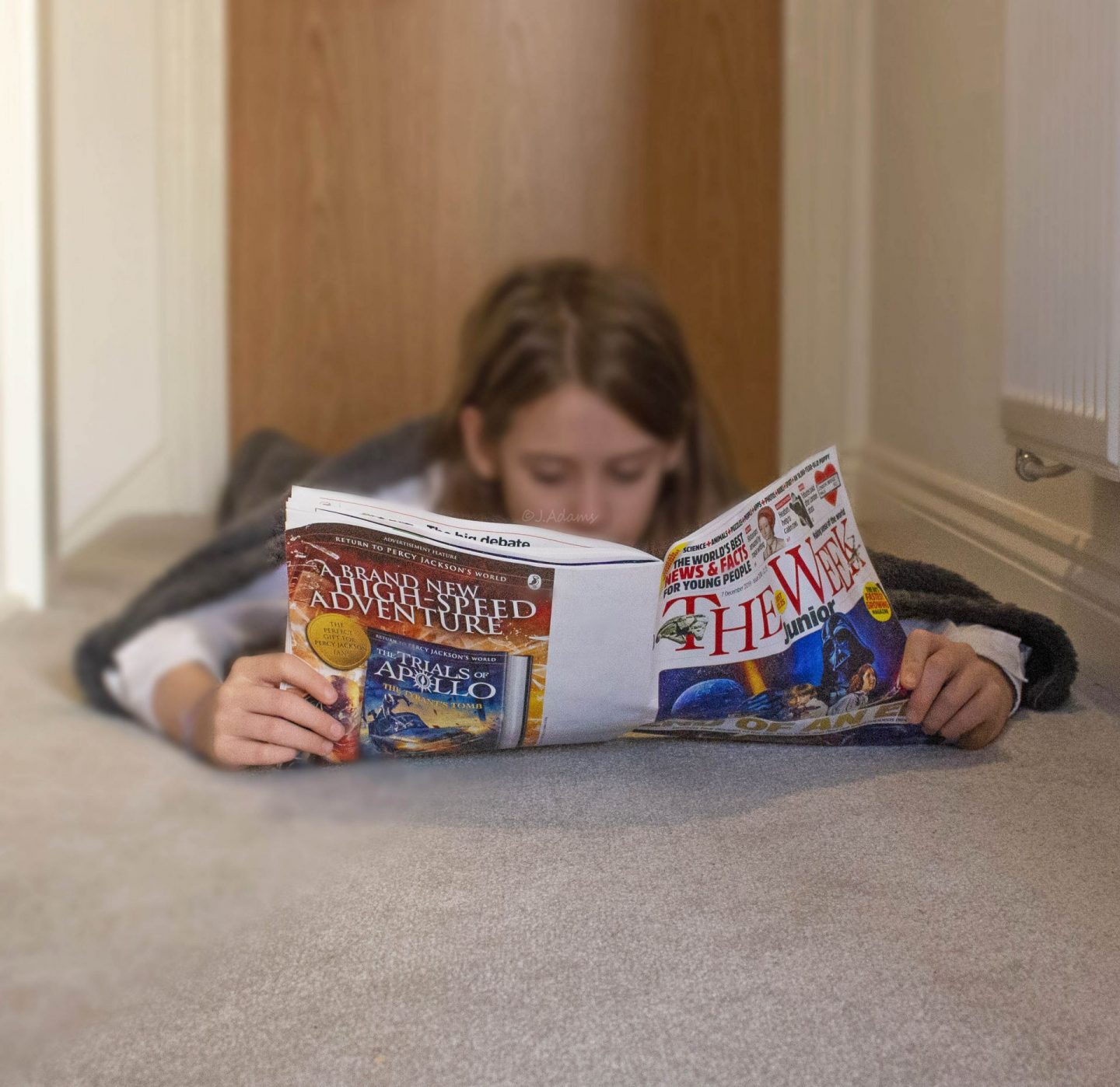 Be it Brexit, the wall Donald Trump is building between Mexico and the United States or the war and famine in Yemen, my kids and I have spoken about the lot and they are very sure of their opinions. Explaining the news to them in an age-appropriate way is sometimes a challenge and that's where a publication like The Week Junior comes in.
If you're not familiar with it, The Week Junior is a news magazine for children aged between eight and fourteen years. It covers a range of subjects from news to nature, science to geography, and sport to books in an accessible way.
As it happens, my kids are the second generation of the family to read The Week. I can clearly recall my youngest brother reading it and my kids (mostly Helen on account of her age) also enjoy it.
When I asked Helen what she likes about The Week Junior she said: "It makes the news fun."
On the newsstands, The Week Junior has a cover price of £2.25 but there's a special Christmas offer available if you take out a subscription. Simply follow this link and take out a subscription and you'll pay £21.50 for the first 19 issues, effectively giving you six for free. After that initial sign-up period has come to an end, you'll pay £21.50 every 13 issues, representing a 26% saving on the shop price.

In the current edition there are stories about Greta Thunberg attending the COP25 conference. There are also articles about a study that found 380,000 children in the UK do not own a single book, a news story about Coldplay ceasing touring and also a story about a house in Sussex being put on the market that appeared in Harry Potter and the Deathly Hallows: Part 1 (a news story Helen was particularly interested in).
A subscription to The Week Junior would be a great Christmas gift for any youngster curious about the world. It also comes with an endorsement from none other than veteran broadcast journalist Jon Snow who said: "I wish The Week Junior had been around when I was a kid – I'd have known so much more about the world in which I was growing up."
When Jon Snow says The Week Junior is worth reading, you know it has to be good. That Christmas subscription deal won't be available forever so do sign up as soon as you can.
Disclosure: this commissioned post was produced in association with The Week Junior
Interested in this blog post? Well have a read of these...