Last week I published a blog post about Wickey and Fatmoose climbing frames and how they can fire a youngster's imagination. If, though, you are thinking of buying a climbing frame for your kids, what do you need to keep in mind? Here are five tips to help you get it right.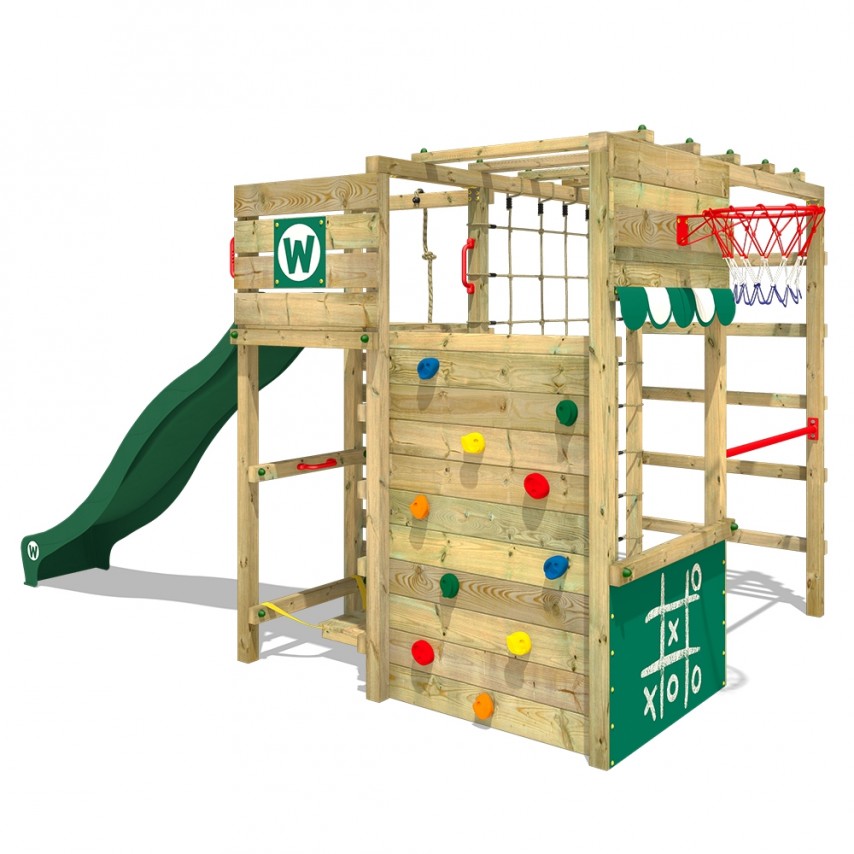 How much space do you have?
This is possibly the most obvious point. How big is your garden and how much of it are you willing to dedicate to a climbing frame. There is a garden climbing frame for every-sized garden in the Wickey range, but there are other considerations. Do you have trees in your garden? Will you be able to see the children playing from a rear window? Will you still be able to open your garden gate with a climbing frame on the lawn? It's not simply a case of size, but also positioning.
Think about the age of the children using the equipment
Younger children are probably going to want a simpler, less challenging climbing frame. They may be happy with a simple slide and ladder. Older kids will probably want something considerably more elaborate! Don't over-estimate your children's abilities as you may end up with a huge climbing frame in your garden that goes unused because your kids are too small to make the most of it.
The frame will need anchoring
Have you ever used a garden swing that wasn't properly anchored into the lawn? If you have, I'll bet you nearly tipped it up. The same applies to climbing frames. They need to be tethered to the ground. You'll get the best results by levelling off the land and setting the anchors into concrete in the ground. Do also take a close look at your order when you buy the frame as you may need to buy anchors separately.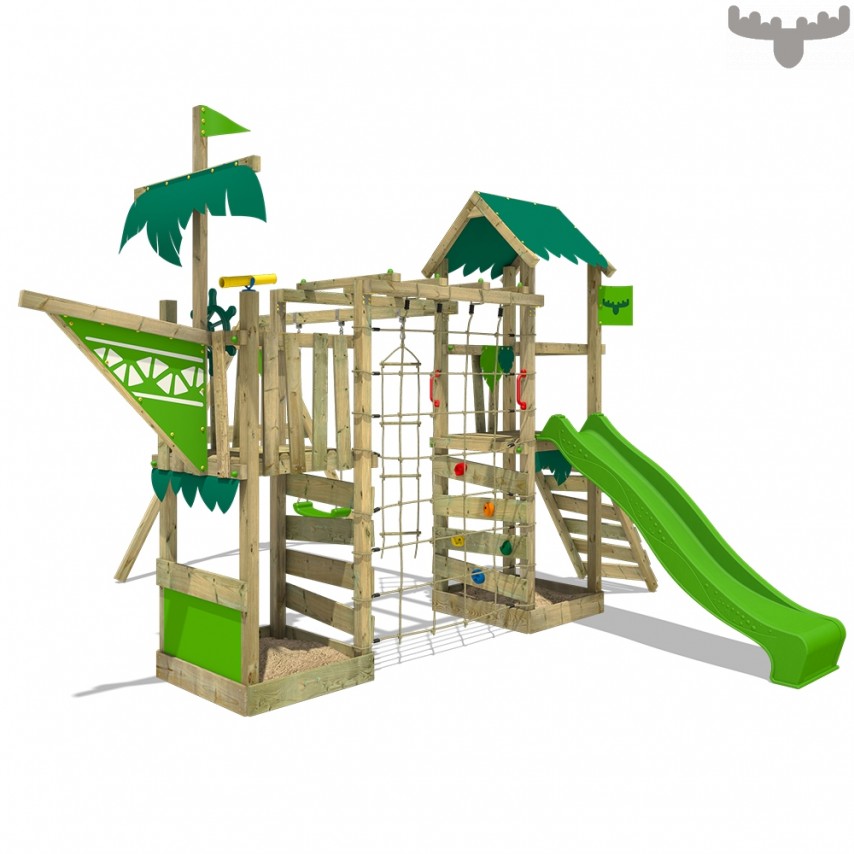 Don't make this a solo venture
Think about your abilities. You may be a very keen DIY enthusiast, but should you really be lugging heavy timbers on your own? Wickey and Fatmoose climbing frames are designed so they can be put together by anyone without specialist knowledge, but it is advised that two or more people do the work.
Safety mats are a must
A climbing frame is a form of active play. Bumps and scrapes are a possibility. You should, therefore, think about placing safety mats underneath any swings and at the end of slides and climbing areas. This will cushion the fall of anyone who has a tumble.
Wickey and Fatmoose
The Wickey range boasts lots of climbing frames with different themes (pirates, princesses and jungle for instance). There are simple frames for young children costing a couple of hundred pounds and amazing frames built to replicate pirate ships that have a higher price point. Fatmoose, meanwhile, has a large selection of wooden climbing frames. They are very similar, but unlike Wickey the frames are not themed.
If you are looking to get a climbing frame, Wickey and Fatmoose would be a good place to start. The frames are made from sustainably-sourced timber and the wood is pressure treated to ensure longevity. There's also something for every price range and every sized-garden so why not take a look today?
Interested in this blog post? Well have a read of these...