I recently received an email inviting me to Hever Castle, one of my favourite visitor attractions. The venue was running some special Christmas events and it sounded very appealing.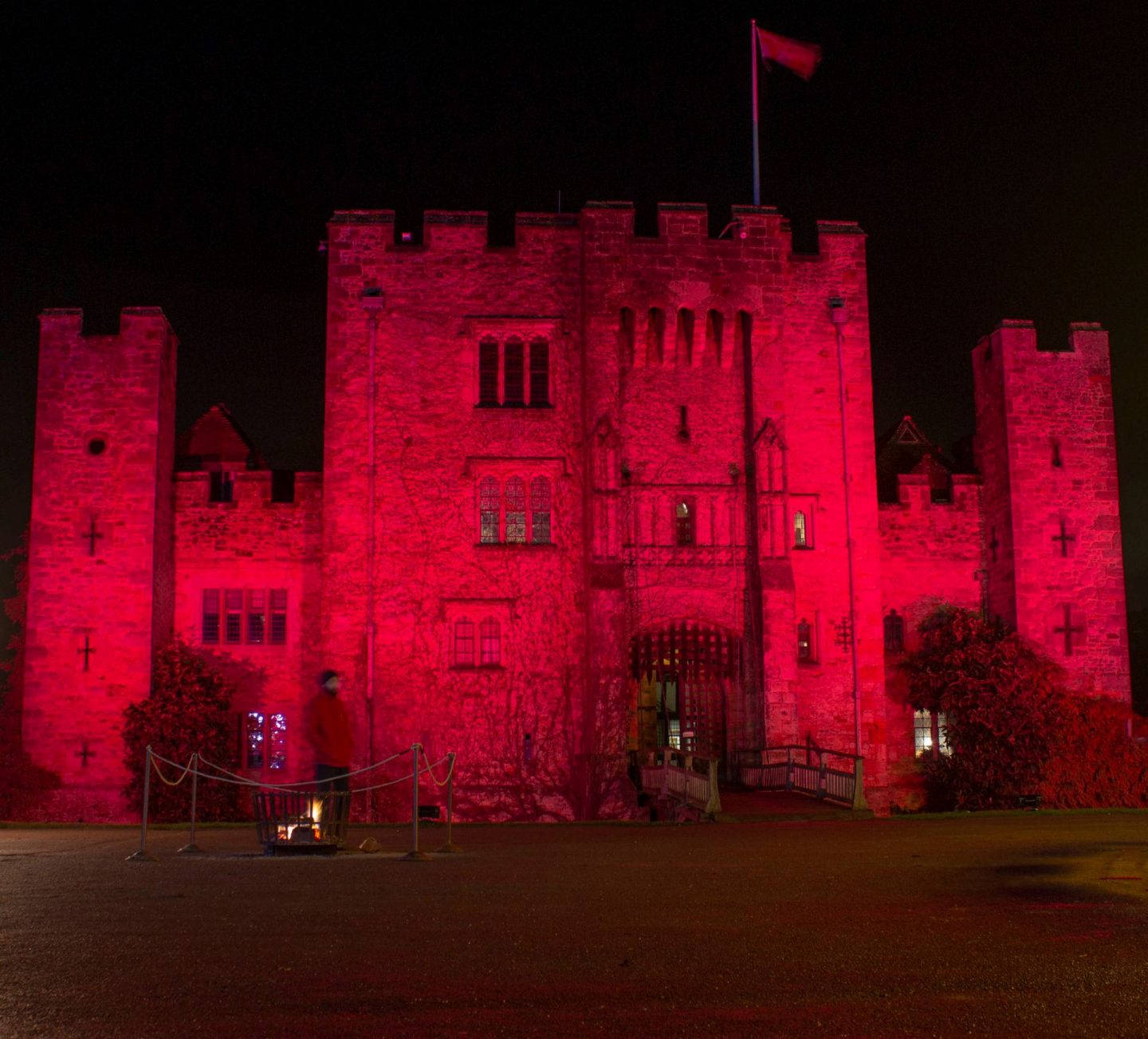 "If you come later in the day," the email said, "the grounds look stunning in the dark with lights and different colour washes on the castle." This was something I had to see.
Hever Castle is no stranger to this blog. The castle is located in Kent and famous for being the childhood home of Anne Boleyn, second wife of Henry VIII. It's one of my favourite venues for photography and although I have visited more times than I care to remember, I had never seen it at night or attended one of its Christmas events.
This year there is an Alice in a Christmas Wonderland trail through the grounds. I took up the invitation to visit with Helen and Izzy after school and we made our way around the trail.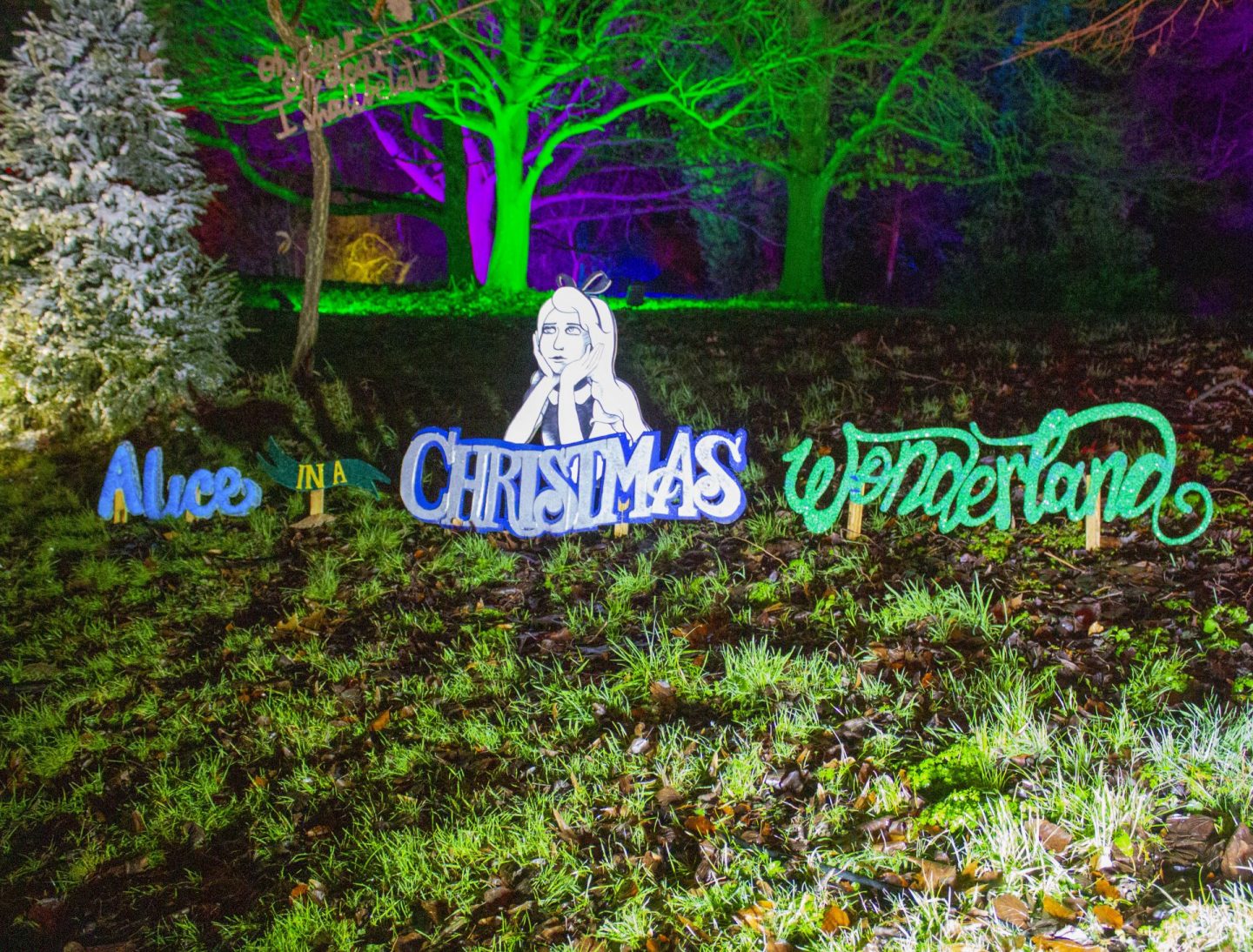 We spent the best part of two hours strolling around the grounds. Every twist and turn revealed some wonderful, colourful detail and at times the details were mind-bendingly weird, the Cheshire Cat being a prime example!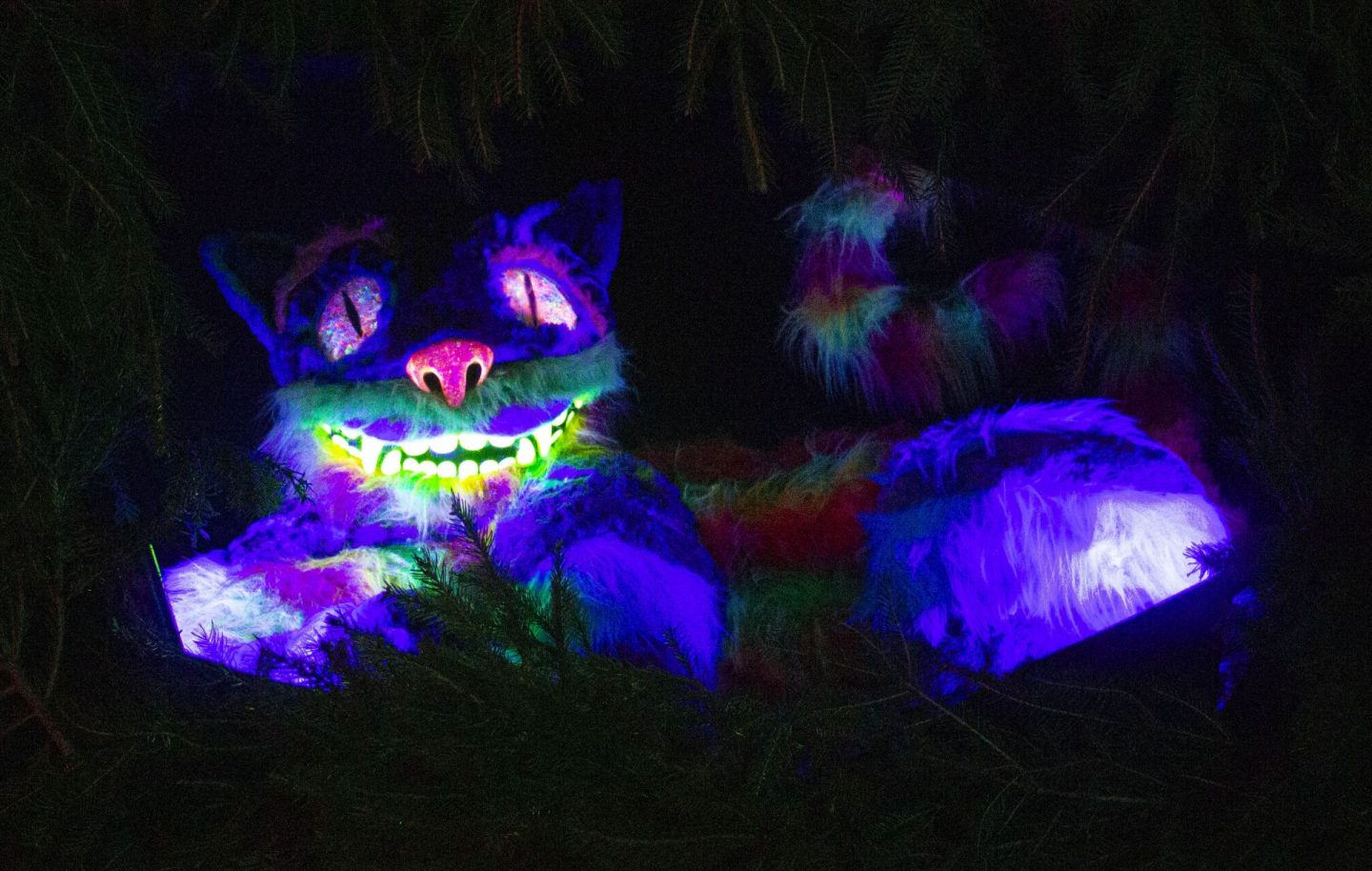 As you can no doubt tell from the pictures, it was dark when we arrived. Suggesting we visit late in the day was definitely a genius idea because the castle and grounds did indeed look stunning.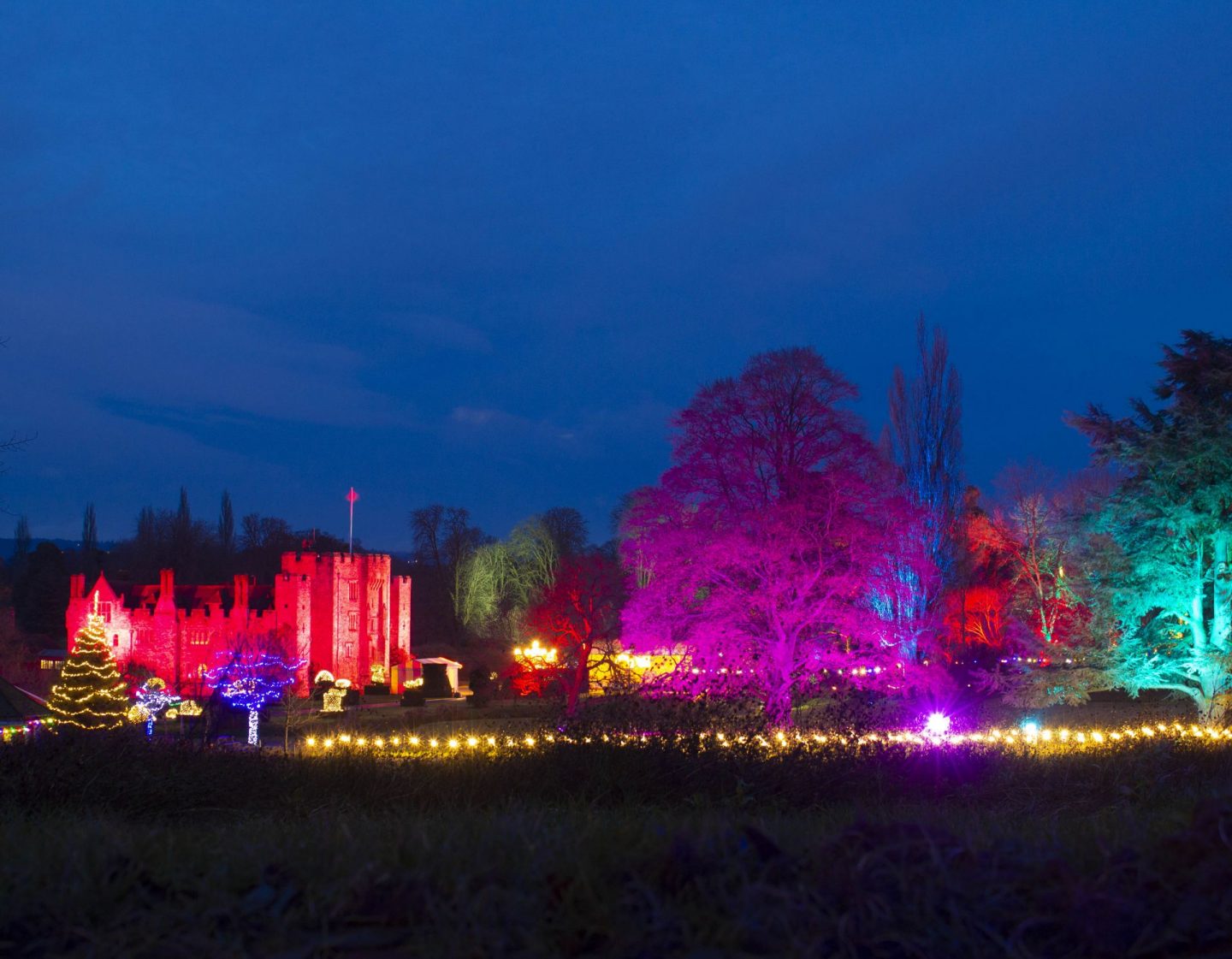 Along the trail there were all manner of scenes based on or inspired by Alice Through the Looking Glass including a: Hall of mirrors, a rabbit hole, a Cheshire Cat, Mad Hatter's tea party, caterpillar and so on. The attention to detail was amazing and represented Lewis Carroll's work well.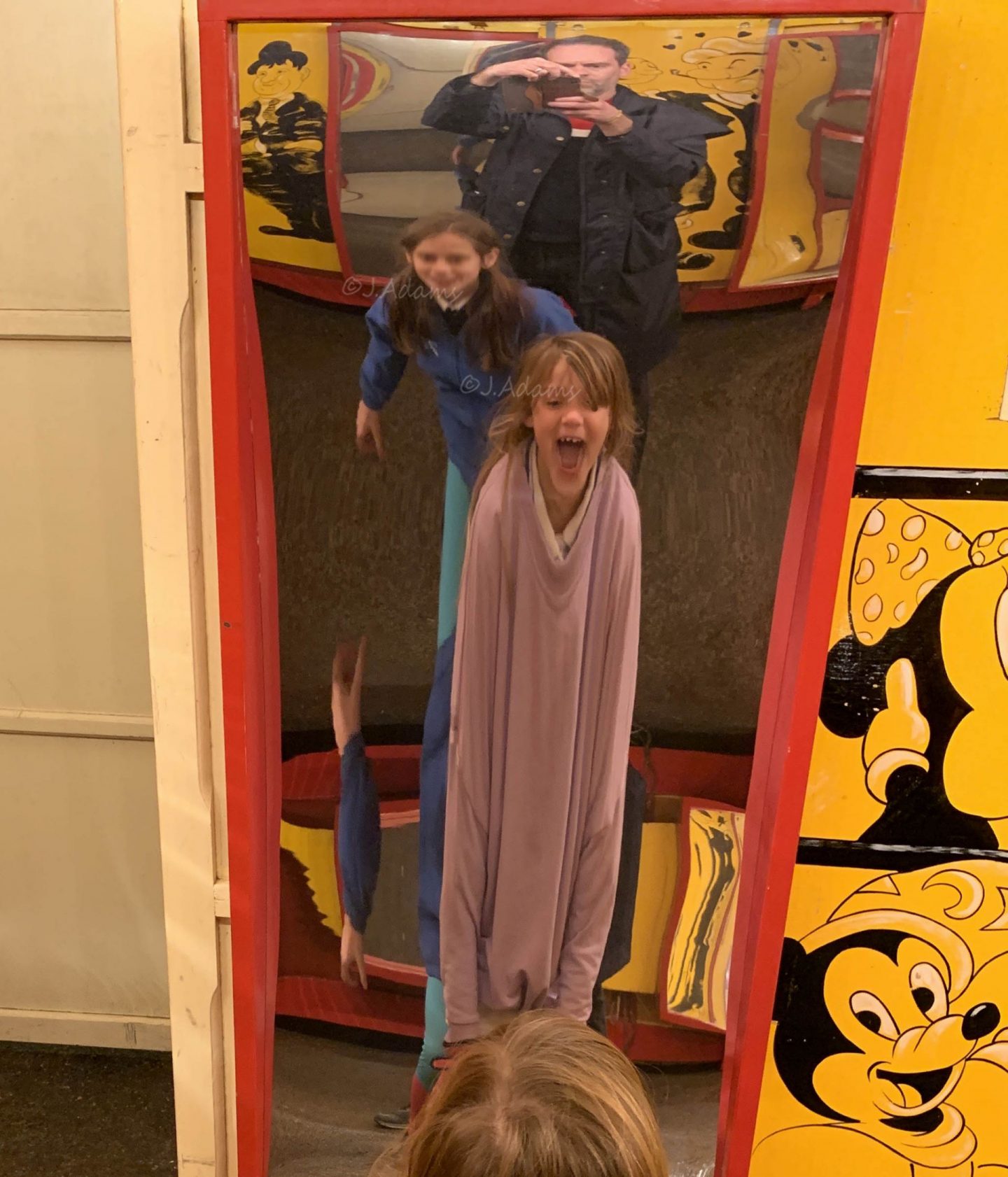 The Alice in a Christmas Wonderland trail is included in the price of a standard ticket. If you want to pay a little more, there is also a chance to visit Santa in his grotto. It sounds like a real adventure as you are greeted by Mother Christmas before an elf takes you to the North Pole where you get to meet Santa.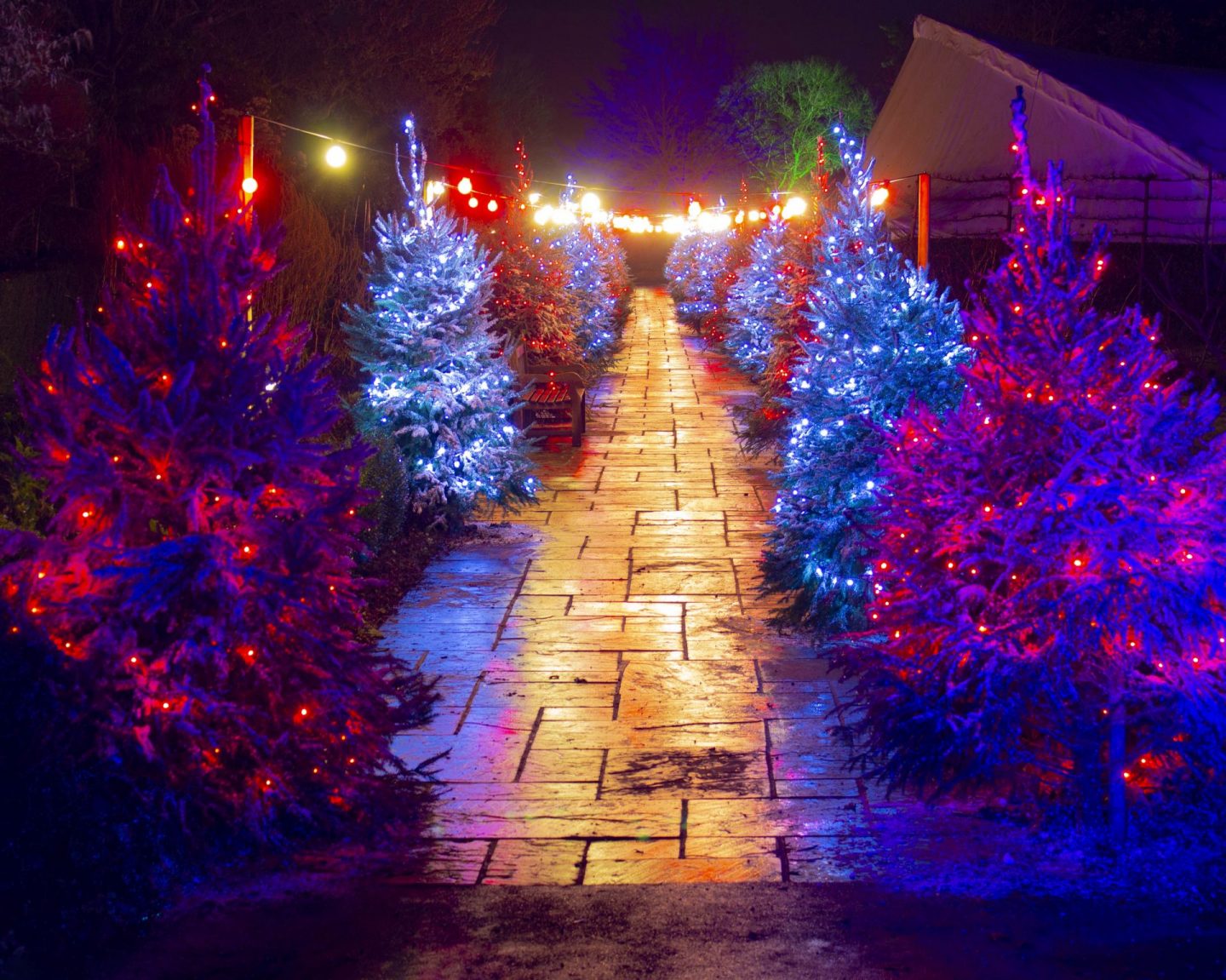 If you want to meet Father Christmas, something we didn't try and do, tickets need to be booked in advance. If you can't book tickets in advance, you could possibly meet Father Christmas at a drop-in session at his toy workshop.
In addition to this, at weekends the Siberian Husky Welfare Association will be visiting Hever castle. You can meet huskies and learn about the animals (there's a suggested donation of £2 for this activity).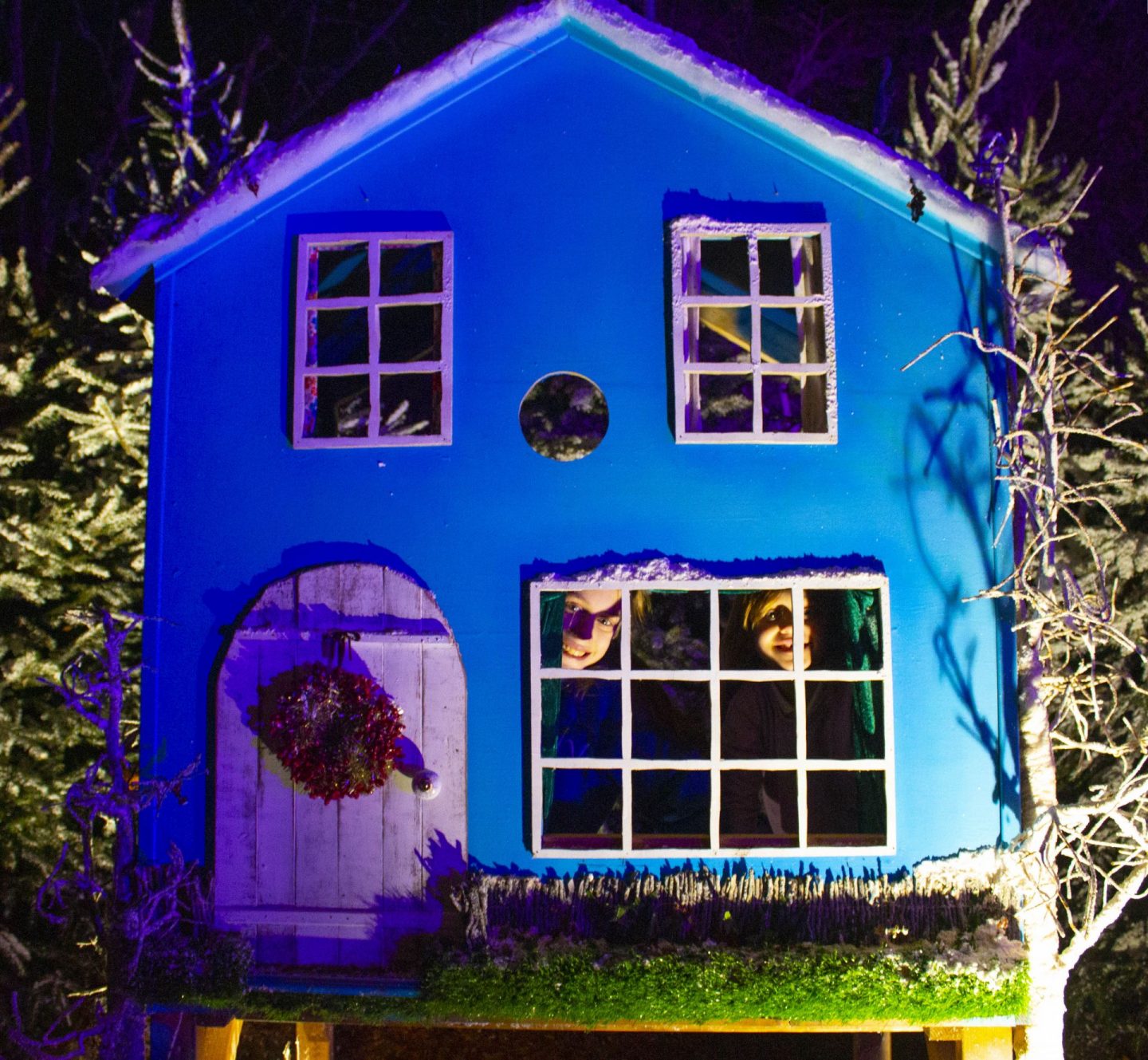 For further information, go online to the Hever Castle website. You can get details about how to book tickets to see Father Christmas on the site plus dates that various activities are happening. It is worth double checking because while the Alice in a Christmas Wonderland trail is open every day, a few activities are only taking place on set dates.
Was it worth visiting? So good, we've actually visited twice! We went once at night and then did a very brief visit during the day shortly afterwards. Nonetheless, I think the suggestion of visiting at twilight is a good one. The lights and colours are truly stunning and you get to see the grounds in a totally different light, if you'll excuse the pun.
Helen and Izzy also enjoyed it saying the colours were "amazing" and that the trail was "fun." If you are interested, do pay a visit as soon as you can because the trail and father Christmas visits all come to an end on 24 December.
Disclosure: I was provided with access to Hever Castle for the purposes of writing this blog post but thoughts and opinions are entirely my own.