I've written a few posts recently about health, fitness and nutrition. Leading such a busy life running the household and looking after the kids means I don't always pay myself the attention I should do.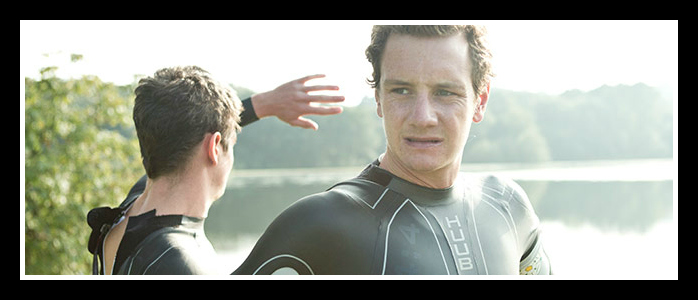 This year, however, I am taking my fitness much more seriously and thinking of undertaking a triathlon. I've 'thought' about it many a time, but never enough to put my thoughts into action.
My concern has always been one of my ankles. I injured it in my youth. This injury came back to haunt me a few years ago and I ended up going under the surgeon's knife to get the joint working properly again (actually, it was more of a surgeon's angle grinder but you don't want to know the details).
I think I have now recovered enough to be able to participate in a triathlon. I have a few in mind although, to be on the safe side, I'll be selecting carefully and going for one with more cycling and swimming than running.
Having spoken to some experienced marathon runners I know, they've recommended I prepare by drinking protein shakes. This is important for building up muscle and regulating the metabolism.
I'm also exploring the option of sports supplements, especially those that can help with endurance. Historically I was always a long distance runner. I accept my days of doing really long distances are over, but with a little help I'm sure I could manage triathlon type distances of five or ten kilometres.
That said, I've got to get myself in shape first. I regularly go for short runs and can be found at the swimming pool each week with my kids. To get myself ready for a triathlon I will have to step up my efforts. Thankfully, now my eldest daughter is cycling without stabilsiers, she's very keen to cycle while I jog alongside her. Who knows, maybe we'll do a triathlon together?
What is your experience of preparing for an endurance event? Did you use supplements to give you a boost? If so, did they help?
Disclosure; this post was produced in partnership with Maxinutrition 
Interested in this blog post? Well have a read of these...