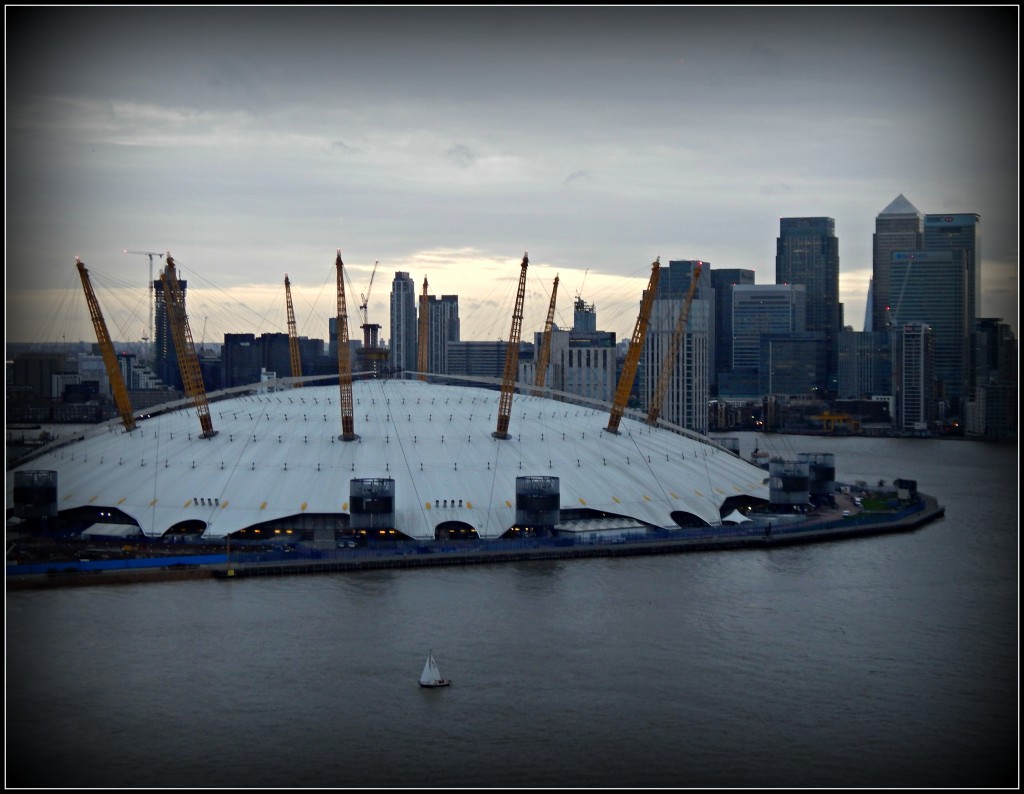 I had a day out in London yesterday with my two daughters, my good friend Andy and his daughter Phoebe, who also happens to be my Goddaughter. We spent the afternoon in North Greenwich at the Emirates Aviation Experience before taking the Emirates Air-Line cable car over the River Thames (a full write up will be on the blog in a couple of days).
I took this image during the cable car journey. I hadn't expected it provide such views but it was an awesome experience. Little Toddler Adams was so excited and loved every second of it. To be honest, I think we were all stunned by the experience. It really is a fantastic addition to London's public transport system affording the most amazing views.
For those unfamiliar with London, that's the O2 arena dominating the picture with the business district Canary Wharf just to the right. If you look closely, you'll just see The Shard tucked in next to One Canada Square (the building with the pyramid on top).
What makes the picture for me, however, is the small sail boat, just off centre at the bottom! It was quite a windy day and there were several boats in the water making the most of the conditions.
For those following the Saga of my New Camera, my Canon still hasn't arrived but is to be dispatched any day. This was taken on a Nikon Coolpix L820, ISO was 125, aperture at f4, shutter speed 1/50 of a second and focal length 11mm. In terms of editing, I've adjusted the exposure a tiny bit and burned the edges slightly to frame the shot.
As is my habit at the weekend, I have linked this to the #MySundayPhoto linky hosted by the Onedad3Girls blog. Please do pay a visit to see imagery from other bloggers.
Interested in this blog post? Well have a read of these...