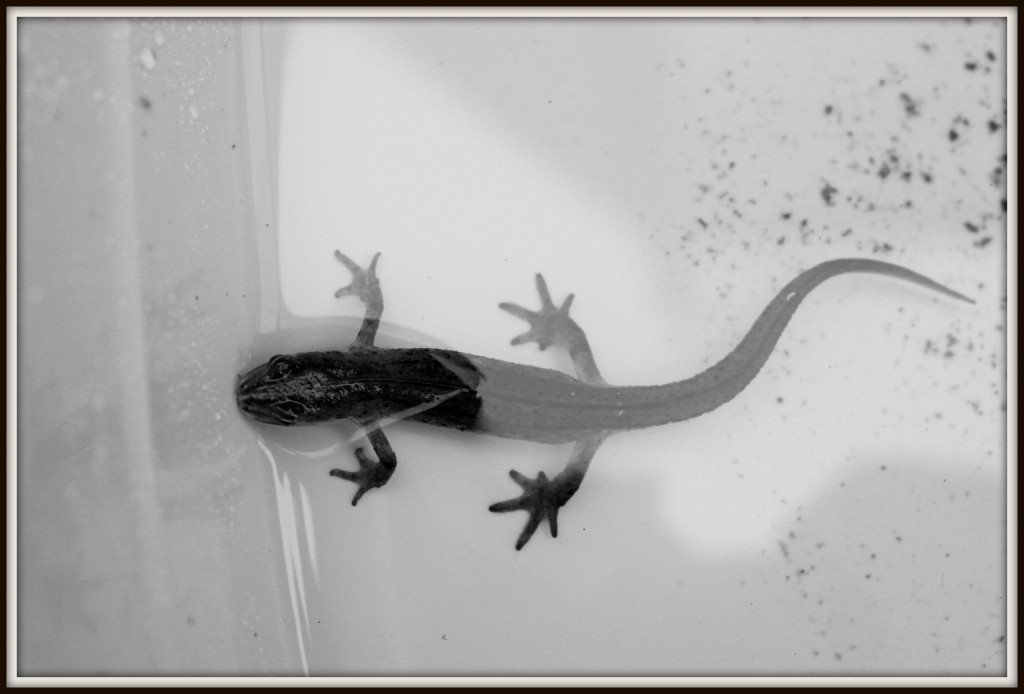 The other day my daughters came running through the house claiming there was a lizard in our garden. I went to take a look and found this little thing. I've done a bit of research and I've identified it as a smooth newt.
The kids were fascinated by it. Despite having its resting place disturbed by two youngsters, it stayed for quite some time in a tub that was by our back door.
As is my habit on a Sunday, I have added this picture to the #MySundayPhoto linky. I confess there were numerous other images I wanted to add, by my workhorse of a camera, a trusty Samsung that I have come to love, has developed a couple of faults and it doesn't look good.
Pretty much every image I've taken for the past week has been a failure. This was the only photograph that was worth reproducing (although the reflection in the water is unfortunate). It was taken in colour but I converted it to black and white and I think the contrast works quite well (Technical details for those interested: f-stop 5.6, shutter speed 1/160 second, ISO 200, focal length 45mm).
I hope you like it. Please do think of me over the next few days as I try and source a replacement camera!
Interested in this blog post? Well have a read of these...