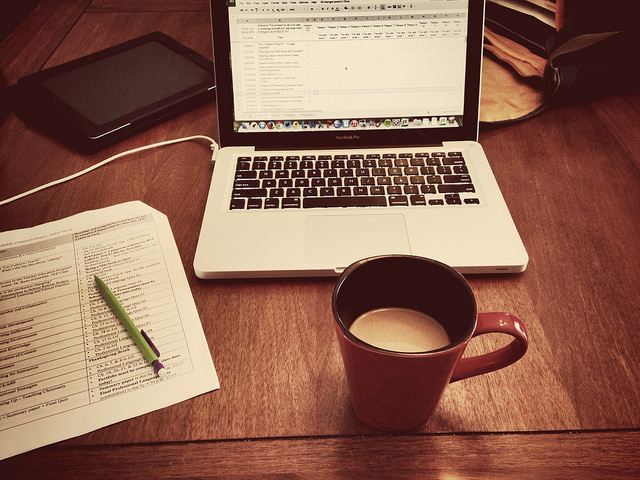 Virtual assistant – best job for a stay-at-home parent?
A growing number of stay-at-home parents are becoming virtual assistants with the help of companies like Smart PA. Childcare can be expensive, and the cost can wipe out any money that you might earn as a parent working outside of the home.

Working from home means that you can look after your offspring yourself whilst earning money. Many parents face difficulty when trying to choose between staying at home with the children or going out to work, but becoming a virtual assistant can be the ideal compromise.
The joys of working from home
There are many advantages to becoming a virtual assistant and offering PA services. For instance, you may be able to choose your own hours, can work in the comfort of your own home, won't have to pay for transport to get to work, can develop your skills and knowledge and hopefully command a good wage for your work. Technological advancements have made it easier for people to work from home and perform the same tasks they would perform if they were in an office. More and more employers are finding that their staff or freelancers can do the job just as well at home as they would if they were in the same room as them.
Get the freedom you're seeking
Becoming a virtual assistant or home-based PA gives you a huge amount of flexibility. Start working as a virtual assistant and you'll be able to spend a great deal of time with your children whilst saving an extraordinary amount of money on childcare. Some families even consist of two parents working from home. If someone else is looking after your child, you'll even be able to do your job wherever you are as long as you have an internet connection. The job of a virtual assistant can be incredibly varied, which means it gives you chance to learn a host of new skills and build upon existing ones. Once you have worked as a virtual assistant for a few months, you should be able to give your CV a significant boost. Working as a virtual assistant for more than one client and you'll learn a great deal about managing your workload and your time.
Find jobs through an agency
If you're interested in becoming a virtual assistant but don't know where to start, you could get in touch with an agency. It's usually easier to find this type of work if you ask an agency for help. You may find your wage is slightly reduced due to the cut the agency needs to take, but it generally becomes much easier to find assignments when you have the support of an agency behind you.
Become your own boss
Make sure people know about you. After you've got significant experience as a virtual assistant, you should set up a website and advertise your services online so people can find you and enlist your services when they need them. Marketing yourself online doesn't need to be expensive, and the more progress you make, the more money you'll be able to bring in to the household. Make sure you get references from your clients if you need them to secure further assignments. Many people have become full-time freelancers after starting off doing the odd hour here and there. The more experience you have, the more you can improve your income. Why not work towards becoming your own boss and making a living doing something you love in the comfort of your own home?
Pic credit: David Mulder. Sourced from Flikr.com. Reproduced under Creative Commons. For further information about Creative Commons, see my disclosure page.
Disclosure: This article was commissioned by Smart PA.
Interested in this blog post? Well have a read of these...