Here's a picture from our recent holiday. This is Holy Island, or Holy Isle, which is just off the Isle of Arran in the West of Scotland.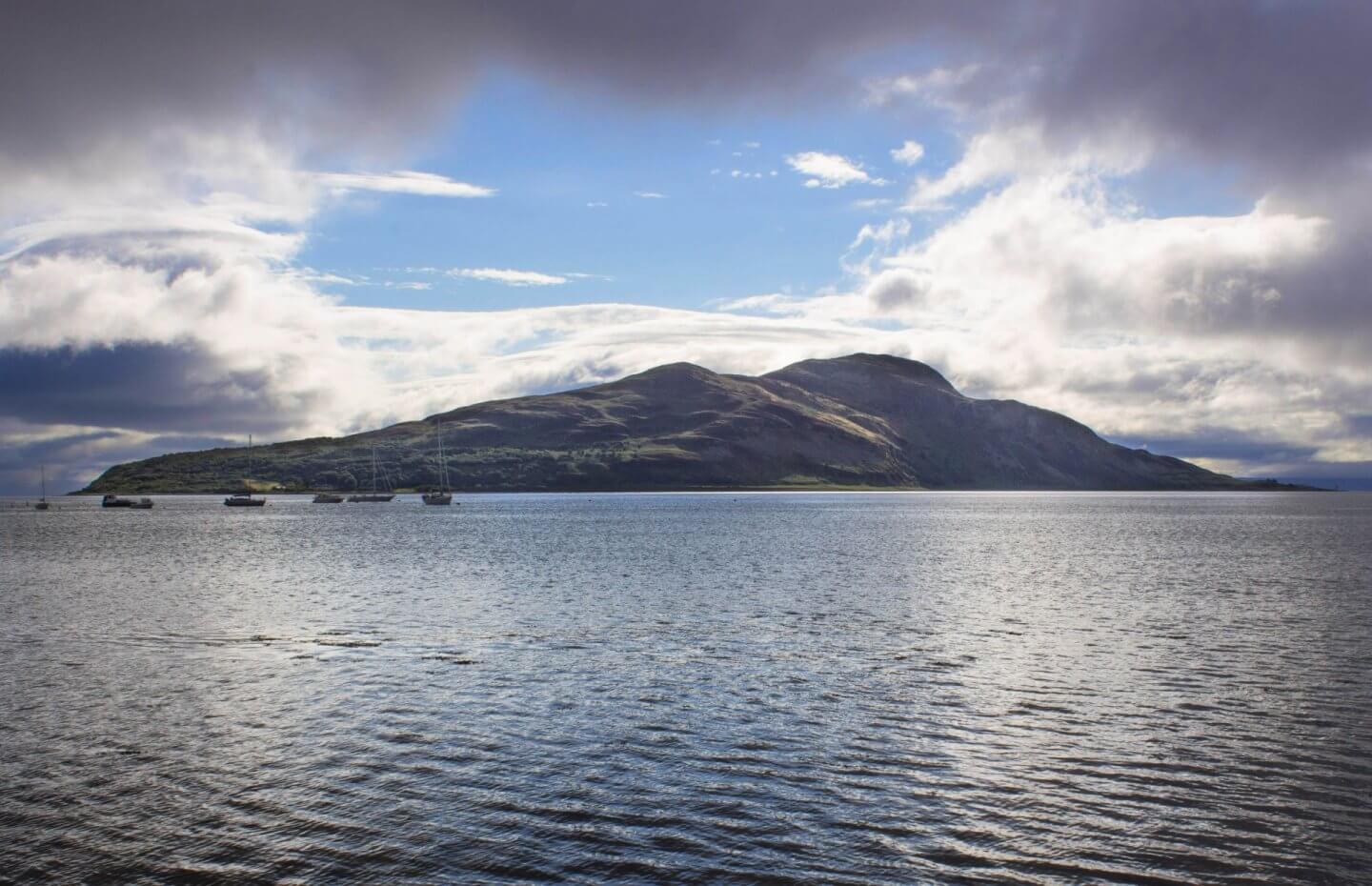 We had a wonderful few days paddleboarding, walking up Goatfell mountain and, well, eating! It was a glorious location and, typically for Scotland, we experienced four seasons each day.
We had decided that going overseas for a holiday this year was just too much hassle, what with the COVID restrictions in place and travel guidance constantly changing. To be honest, I don't think we've missed anything by staying in the UK. We visited Arran at just the right time as the Scottish schools had just returned so it wasn't too busy.
The house in which we were staying looked out over Holy Isle. These days the island is home to the Samye Ling Buddhist community, which has owned the island since the 1990s. It has a long history as a sacred site having housed a monastery and also a cave said to have been the home of 6th century monk St Molaise.
The Holy Isle looked incredibly photogenic, but I had to move quickly to get any photographs. The geography of the local area meant clouds were always coming and going so every time I tried to take a picture, it would either be completely shadowed and dark, overexposed by harsh sunlight or it would suddenly start raining! That said, I felt it was the break in the clouds above the island that made this image stand out.
While in Scotland I took lots of other images. I shall no doubt share some more in the weeks to come as I rip them from my memory card and edit them.
I do hope you like the image and have had a good summer. It's all getting a bit busier in this household as Helen and Izzy prepare for the return to school in early September, a similar scene being played out in many households I am sure.
I will be adding this post to the #MySundayPhoto linky hosted by Darren Coleshill's photography blog. Follow this link to pay it a visit. Do also check out my other photo blog posts.
Interested in this blog post? Well have a read of these...