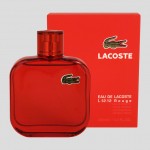 For the second time in a week, I find myself writing about French products. It must have something to do with Bastille Day being on the horizon. On this occasion I'm writing trying out Lacoste L.12.12 Rouge eau de toilette. 
I have a French uncle who is incredibly keen on all things Lacoste. I found myself wondering if somewhere in his house on the Mediterranean coast is a bottle of this very product.
Enough of my ramblings. Let's get down to business. Lacoste launched a range of fragrances for men back in 2012 inspired by its famous range of polo shirts. Rouge was one of them and a little fabric crocodile placed on the outside of the bottle acknowledges this (the others in the range are bleu, noir and blanc, although I haven't tried them).
The scent itself is based on a blend of three spices; ginger, black pepper and cardamom. I personally found it to be quite a clean, sweet aroma. When applied, the scent lasted for a good three hours.
I asked four other people what they thought. One was non committal, two liked it and Mrs Adams, who is partial to a good scent, said; "I like it. It's not too strong so would be ideal for a wedding where you don't want 200 people with really strong aftershave and perfume mingling together." I'm inclined to agree with her, it's certainly noticeable and pleasant but not overpowering.
Lacoste Rogue L.12.12 comes in a red box and red bottle. It is widely available from a number of retailers but for a good deal, try Click Fragrance. The company, which specialises in selling discounted men's and women's fragrances, is presently offering a 100ml bottle for £33.52.
Viva la France!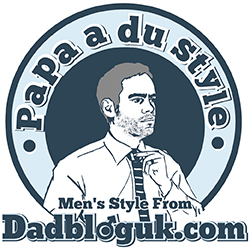 Interested in this blog post? Well have a read of these...