We made the most of the Bank Holiday weekend yesterday and visited a nearby wood that was full of bluebells. While Izzy and Helen were running around under the watchful eye of Mrs Adams, I tried to snap some images of the flowers themselves.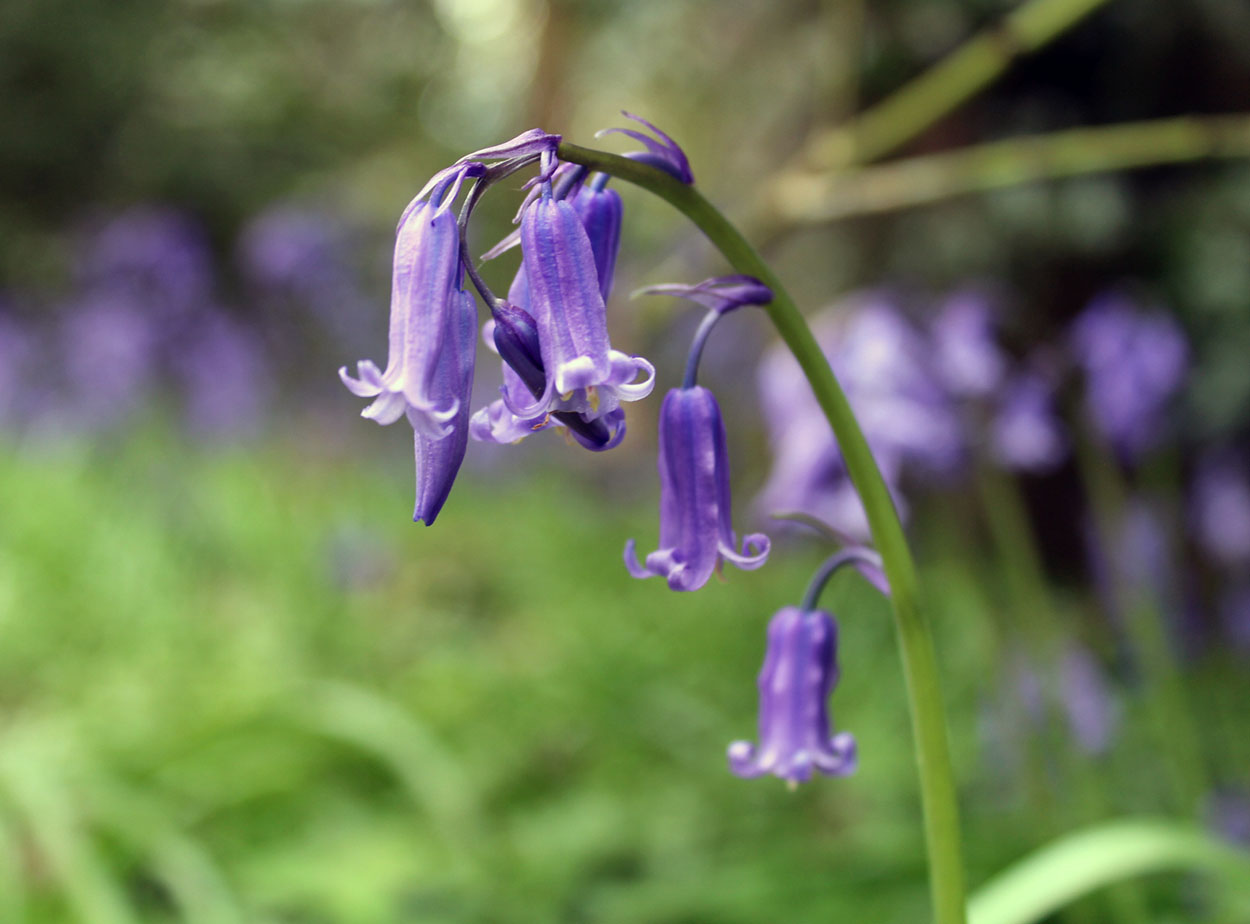 I don't always find landscape photography very easy. What looks stunning to the naked eye often looks a bit meh in a photograph.
Despite repeated attempts to snap the beautiful blanket of bluebells on the ground, I just wasn't happy. Instead I picked out a nice-looking flower and took several images with a tight aperture.
This was one of the resulting shots. I like the tight focus and the contrast of the purple on the green background. I also think flowers make the most amazing photographic subjects.
As is my habit on a Sunday, I have linked this post to the brilliant #MySundayPhoto linky hosted by the equally brilliant Photalife.com blog. If you like photography, I encourage you to click on the badge below.
May I also take this opportunity to wish you a very happy Easter. However you are marking the occasion, I wish you all the very best.
Interested in this blog post? Well have a read of these...