Here's a photograph I took while on a recent riverside walk with my daughter, Helen. I was captivated by the rural landscape and so I fired off a few images, this being one of my favourites.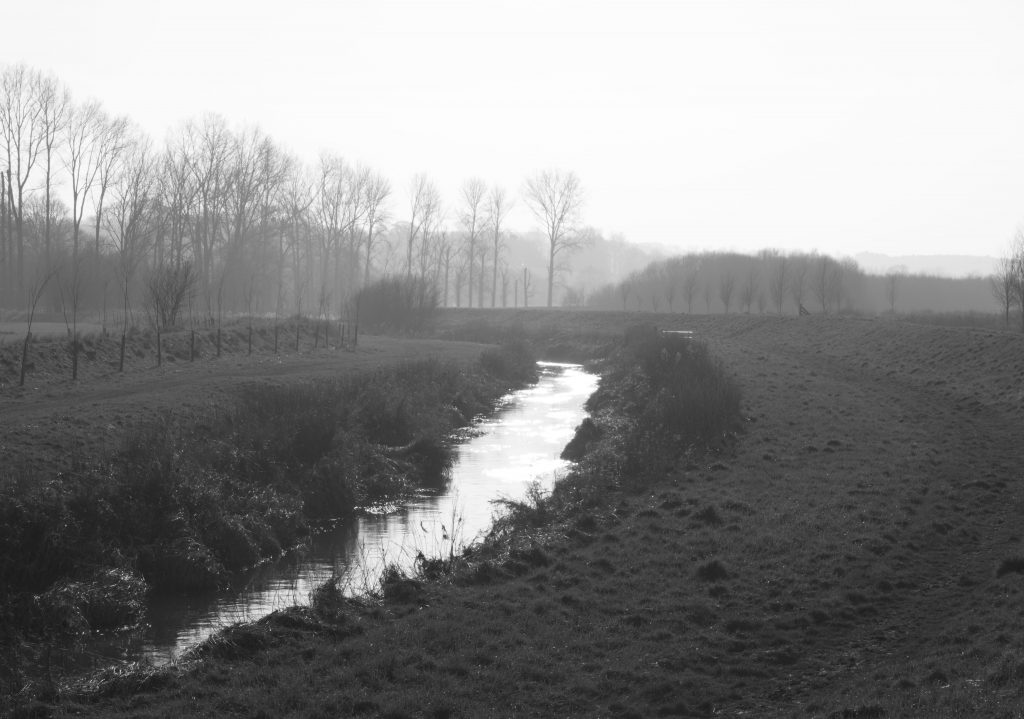 You could be forgiven for thinking this picture of a riverside scene was taken on a dank, foggy day. It looks very misty in the background and there are no big shadows suggesting it was sunny.
In fact this picture was taken on a gloriously sunny day. It was the sort of day that made you realise spring is on its way. The one giveaway to the weather is the reflection of the sunlight in the water.
I wanted to share this image because I thought it demonstrated a fantastic trick of the light (or editing trick, depending on your opinion). All I've done is flip the original to black and white. The original was in stunning colour and didn't look remotely misty.
I've linked this image to the #MySundayPhoto linky hosted by the brilliant @Photalife blog. Do click on the badge below and visit the linky if you have a chance, it's well worth visiting if you like photography.
Interested in this blog post? Well have a read of these...