I had the good fortune to meet Bobby Seagull a couple of years ago. In that time he's become an increasingly high-profile advocate for studying maths and I can see why.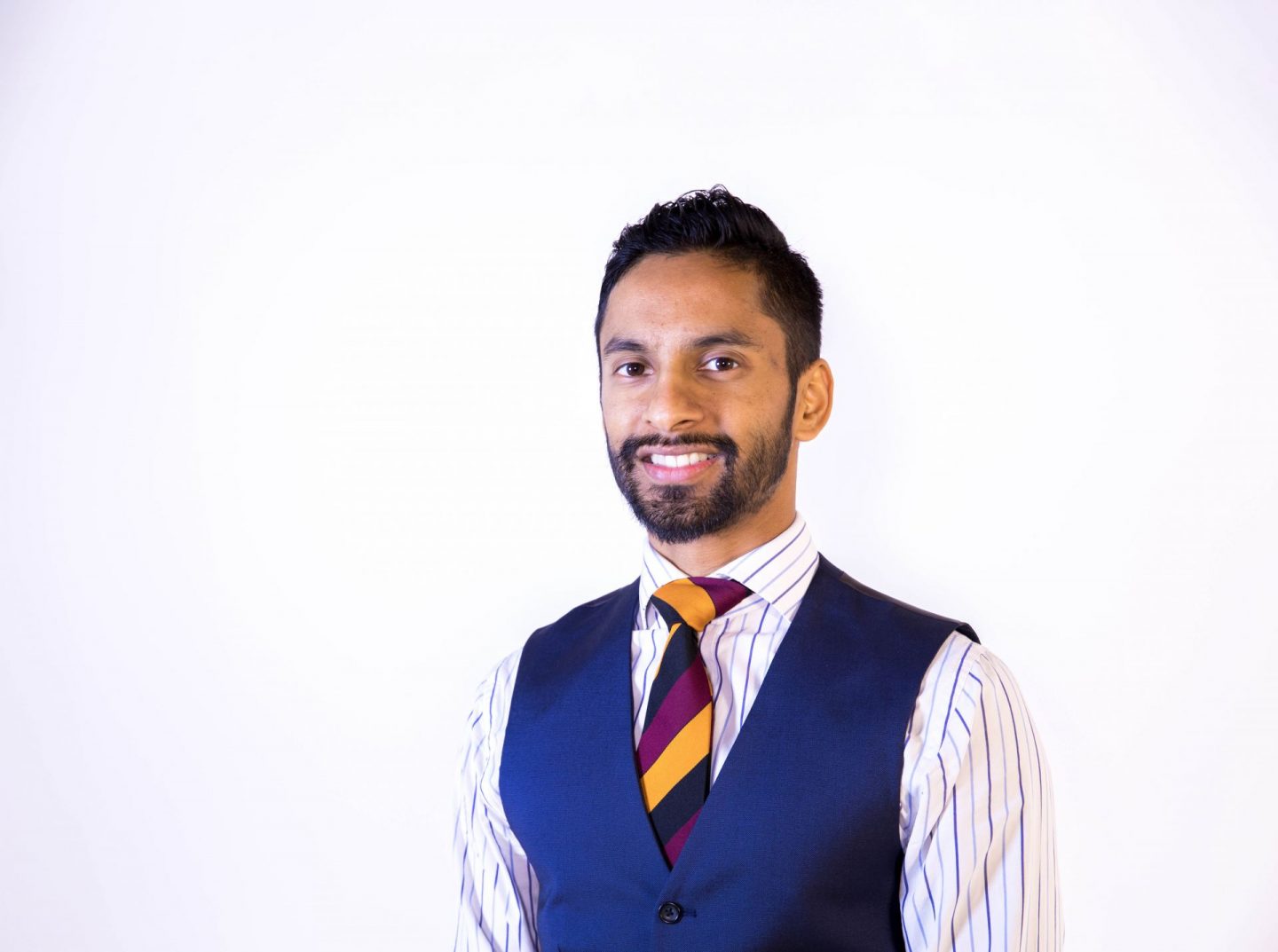 In addition to having a media career, Bobby is a part-time maths teacher at a London school. He is incredibly enthusiastic about his chosen subject, making it engaging and relevant.
In addition to working on the BBC 2 series Monkman and Seagull, Bobby has published a couple of books and regularly comments on maths and education issues in the media.
In this Q&A you can learn more about his work. Crucially, mums and dads may like the tips he gives for making the subject appealing to their kids and if you're an adult who struggles with the subject, he has highlighted where you can get help and support.

Bobby, you are an increasingly prolific media personality, but for those who aren't familiar with your work can you please explain who you are and what you do?
I'm an educator, but first and foremost I'm Mr Seagull the teacher. I'm a part time maths teacher in a state school in East London and I'm also doing a Doctorate in Maths Education at Cambridge University. My mission is to help the public to love maths and tackle maths anxiety!
After captaining Emmanuel College Cambridge to the semi-finals of the BBC quiz show University Challenge, my raised profile has allowed me to talk about education, maths and science on a wider platform.
I have published a couple of books (including The Life-Changing Magic of Numbers which shows maths is fun and for everyone), co-presented a BBC Two TV series, co-hosted a Maths Appeal podcast, written puzzles for BBC Breakfast, Radio Four's Today and written for the Financial Times. However, I still find time to support my local team, West Ham!
I've even had the chance to be a panelist on the Radio Four political debate programme, 'Any Questions', raising issues about education funding with Former Education Secretary Nicky Morgan.
Interestingly, I had a career before education. I was a trader at the investment bank Lehman Brothers (bad choice, eh?) and then the same role at Japanese investment bank Nomura. I qualified as a Chartered Accountant at PwC but it was there that I had my epiphany. I taught new graduates and found that the education aspect brought me to life!
If I think about when I was young, it was thought of as endearing and funny to be bad at mathematics. Is it fair to say that's changing, that these days it's a badge of honour to be good at maths?
If I was to give our national attitude to maths a rating, it would get a B-; good but could be better. It is definitely changing in a positive direction, with more public role models showing that being good at maths is a cool thing, such as Countdown's Rachel Riley, BBC presenter & UCL mathematician Hannah Fry, and further abroad, Australian maths teacher/YouTube sensation Eddie Woo.
However, we're still a long way off where we need to be. People do still have a slight laugh about their maths competence, whereas we still wouldn't dream of publicly admitting reading difficulties. So much better than in the past, but still work to do!
You're involved with the Explore Learning Mathematicians' Award. Tell us a bit about your role and how it came about.
I'm an ambassador for the Explore Learning Mathematicians' Award (more information can be found here). I was honoured to also take on this role last year, following in the footsteps of some of my maths heroes including Countdown's Rachel Riley and author of the Murderous Maths series Kjartan Poskitt.
As someone who is a public advocate for maths, I believe that we should encourage students in primary school and early secondary to really love solving maths problems. This fosters a passion for maths and then these individuals become positive ambassadors for maths for the rest of their lives.
For their Writing Awards, Explore Learning have had the likes of former Strictly champion Alesha Dixon and Little Britain's David Walliams. So I'm humbled to be alongside such esteemed company for the maths equivalent.
This is a major competition involving different stages with different age groups isn't it?
There is a primary (Year 5 and 6) and secondary (Year 7 and 8) team competition, where teams of four work together. There are warm up problem solving workshops between 14 October and 29 November. The actual Team Challenge will be held at a local Explore Learning tuition centre in mid-January.
The competition has been run with our friends at the NRICH project at the University of Cambridge, who help provide fabulous unseen problems.
I'm particularly excited to be the host of the Grand Final in February 2020, as it's the tenth anniversary of the competition and it will be held in the stunning surroundings of the Natural History Museum in London – wow!
What prizes are on offer?
Points mean prizes! Personally, I think the learning, development and journey of every team that takes part should be sufficient a reward! That said, there are fabulous physical prizes on offer including goodies from Meccano, Rush Hour, Thinkfun, Novie, Boxer and Sum Fun (and possibly a signed copy of my book The Life-Changing Magic of Numbers!)
Moving on, I have two young daughters and the maths they are taught at primary school is far more complex than I was taught at secondary school. This must be something you hear a lot from parents?
I hear this a lot at parent's evenings in particular. What I would say is that there are new methods of teaching, and perhaps more innovative ways of teaching topics including new terminology that parents may not have encountered. Parents should check their primary school website as they often show what methods/curriculum is being taught. Teachers are always happy to guide parents as well.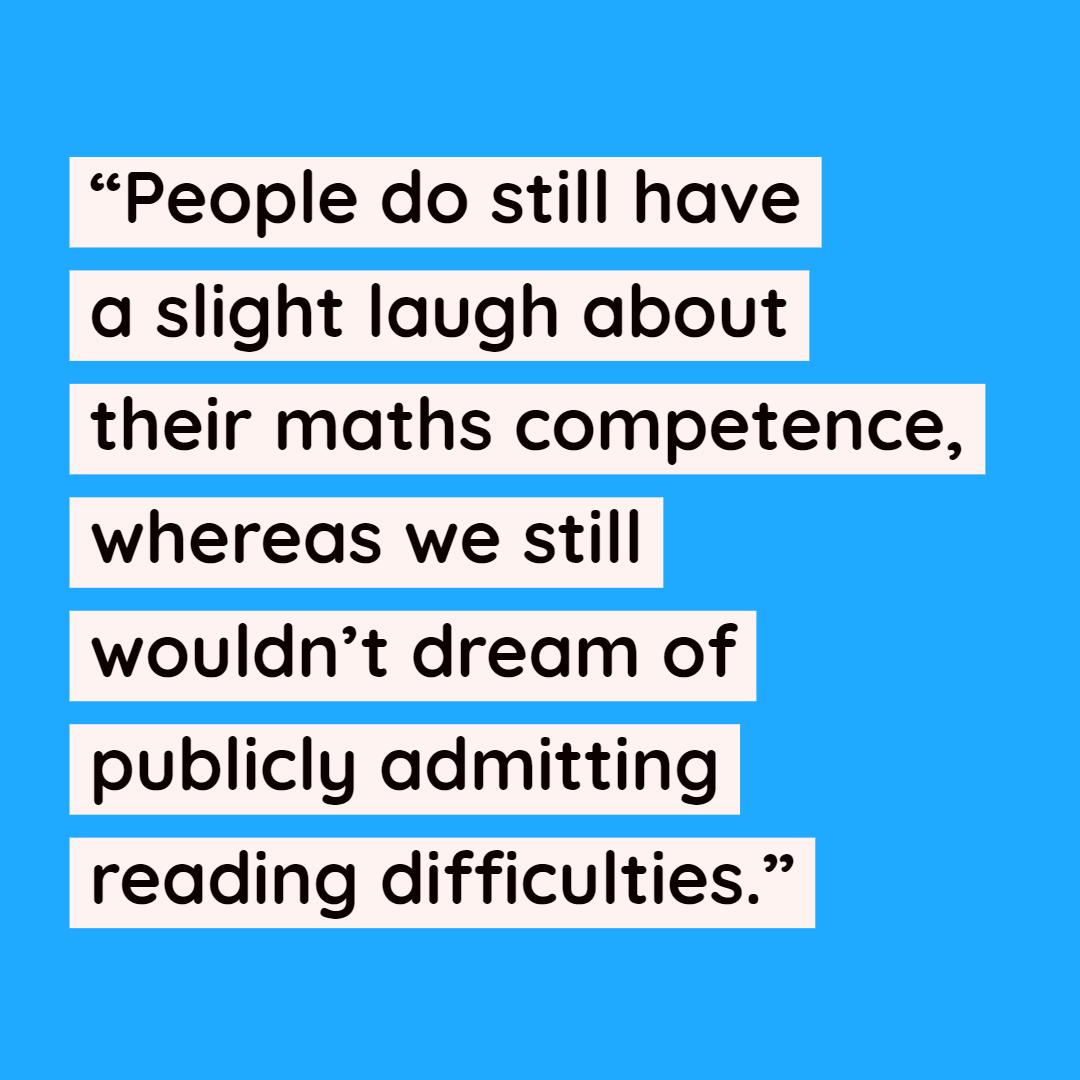 You're well known for making mathematics interesting by creating raps on the subject. How else do you make the subject appealing to your students?
Haha my maths rap. My disclaimer is that I can't sing, but I can talk fast (especially with a backing track). That's what rapping is, speaking fast to music! It definitely can make a lesson engaging! I obviously like the intrinsic merit of doing challenging maths problems, but sometimes you do need to show students real world applications where possible.
If I teach percentages for example, I will show students how not to get ripped off in shops and understand how reductions work in sports retails shops. All too often, special offer signs will say "up to 80 percent off". Up to! Unless you understand percentages, you will not be able to effectively understand the reality of the discount.
What tips have you got for mums and dads who have teenage children uninterested in mathematics?
Get your teenage children involved with any big or small decisions that involve numbers. Whether it's planning the budget for a holiday (checking exchange rates, comparing hotel prices) or even working out the logistics of planning Christmas dinner to get all the timings done in co-ordination, show them that maths skills are useful for everyday life.
Perhaps get them to watch some BBC documentaries on maths. Hannah Fry is brilliant as she shows maths in an approachable and fun way.
What if their kids are a bit younger than that and are at primary school?
Young children are easier to enthuse than their teenage siblings! For these children, show that maths is everywhere from an early age. If you take the children out shopping, get the kids to estimate shopping bills, and compare different deals. Get kids to manage pocket money actively and help them save for things they want to buy. Being confident with maths/numbers can help build money confidence (this goes for teenagers in particular).
What if mum or dad struggle with mathematics? How would you go about advising them to improve their maths skills.
I am an ambassador for the charity National Numeracy, alongside Countdown's Rachel Riley and Money Saving Expert's Martin Lewis. The charity aims to increase adult numeracy in the UK. They have a free diagnostics tool on their website called the Essentials of Numeracy. This is a great starting point to work out where you need to improve your numeracy skills.
You famously taught three BBC news presenters so they could retake their maths GCSEs (Naga Munchetty, Jayne McCubbin and Tim Muffett). You understand I'm asking for a friend, but are you ever likely to do this again and expand it to include bloggers?
That was some experience! I'm used to being a teacher in the classroom, but this had the added pressure of teaching high profile TV presenters under the spotlights of a camera! I think this might be another fun project to do again in future and see how I could support others like bloggers doing a Maths GCSE again!
What next for Bobby Seagull? Another Monkman and Seagull series or anything like that?
I've got a new BBC2 series coming out later in the autumn, Monkman & Seagull's Genius Adventures. Series two will be three, one hour episodes travelling around the UK in a Mini, looking at inventions and discoveries between 1750-1900. I've got Celebrity Mastermind coming out later in December on BBC1. My topic was England at Football World Cups (not maths!) and it promises to be an exciting episode!
From my book The Life-Changing Magic of Numbers, one of the chapters that caught the public eye was the maths of dating! I've been on the BBC World News TV about this and on radio stations from Sheffield to Dublin to Sydney. I'm doing a New Scientist Live talk on this in October and using it as way to engage people with maths in an unexpected way.
I hope to get inspired soon to write my next book, perhaps a crossover between Tracy Beaker meets A Curious Incident of the Dog in the Night Time, a first person perspective of a child who love maths!
I've got a TEDx talk about the magic of numbers in Kingston-upon-Thames in January. It's a brilliant opportunity to spread my maths message more internationally, especially as TEDx talks get an international YouTube viewing.
Talking about YouTube, I'm also setting up my own channel as I know young people consume media in different formats. While I'm grateful to have a platform on the BBC, I want to make sure my maths message/positive educational message can adapt to the long term trends of more online viewing.
Finally, where can people find you online?
In addition to the YouTube channel, I can be found on Twitter and Instagram at @Bobby_Seagull. Parents can add me on LinkedIn and Facebook. There is also my website.
Interested in this blog post? Well have a read of these...