If I were to give a first time buyer advice when buying a property, it would be to look very carefully at any wallpaper or cladding. In my experience, both can hide a huge variety of issues.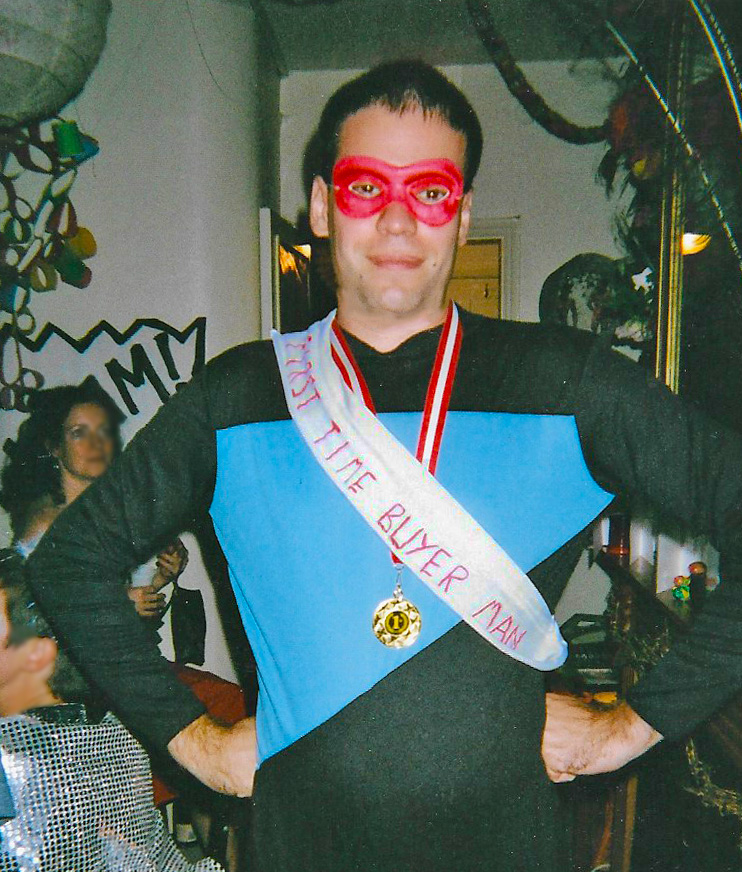 In the very first house I bought, there was pine cladding on the kitchen ceiling. The intention had been to remove the cladding and redecorate the room.
When I started removing the cladding, however, the entire ceiling came down because the plaster above it was blown. This was not part of the deal!
When I spoke to tradespeople about this experience, they all said to be wary of pine cladding. They explained that it's a quick, easy and cheap way to cover decorative or structural problems.
I've had similar issues with other houses where wallpaper has been used to cover up bad plasterwork. Unless you really need to take wallpaper of the walls, my advice would be to leave it in place. If there's damaged plasterwork underneath and you peel off the wallpaper, you have to keep on going until you've removed all of it and you'll probably need to get the walls skimmed with plaster.
You might be best to leave the wallpaper on the walls and paint over it. Sure, you might have damaged plaster behind the wallpaper but no one will see it, it'll do no harm and you'll save a fortune.
If you are about to buy your first property, you probably want much more detailed advice than I can give. Local Heroes is an online booking platform for tradespeople who are local to you. It's produced an online first time buyers guide for anyone who is about to step foot on the property ladder.
Using its contacts and experience with all manner of tradespeople, Local Heroes has come up with some great suggestions. The guide is split into the following sections: Plumbing, heating, electrical, locks and doors, painting and plastering, odd jobs, drains and appliances.
Having looked at the guide, here are five further tips I would suggest you follow:
Turn on some taps and check the water pressure. All manner of things can affect the pressure from outdated

plumbing to living

on a hill but if you try it out, you at least get an idea if there may be issues.
Find out how old the boiler is. I have twice had to replace boilers and it is a very costly business. If you discover the boiler is nearing the end of its life, it could be a useful bargaining chip for negotiating on the property's price.
Make sure any electrical work was carried out by a qualified electrician. Regulations governing electrical instillations have changed over recent years so ask to see all the relevant certificates.
Check bathroom fixtures and fittings have been grouted and sealed in place properly. Water leaking from a tap or sink can cause massive issues. That ceiling that fell down in my first house? It was largely because water had seeped through from the bathroom above and that may very well have been because the bath or sink weren't sealed in and water tight.
Those are just a few of the tips featured in the guide. There are many others that I'm sure you will find useful.
If you are an experienced homeowner and buyer, feel free to leave a suggestion or two of your own in a comment below. You can also join in the conversation on social media using the hashtag #MyFirstHome.
For anyone who is about to buy their first property. I wish you luck. It may seem like hard work, but I'm sure you will have fun and it is definitely worth it.
Disclosure: This commissioned post was produced in partnership with Local Heroes.
Post added to the #ThatFridayLinky blog link-up hosted by DIY Daddy and Twin Mummy and Daddy.
Interested in this blog post? Well have a read of these...