In my mother's house is a book shelf. On that shelf are rows and rows of photograph albums with lovingly presented images going back decades. Although we do have photograph albums in our household, I haven't put one together in years and we certainly haven't put one together since Helen and Izzy were born. I'm ashamed to admit that even our wedding photographs never made it into an album.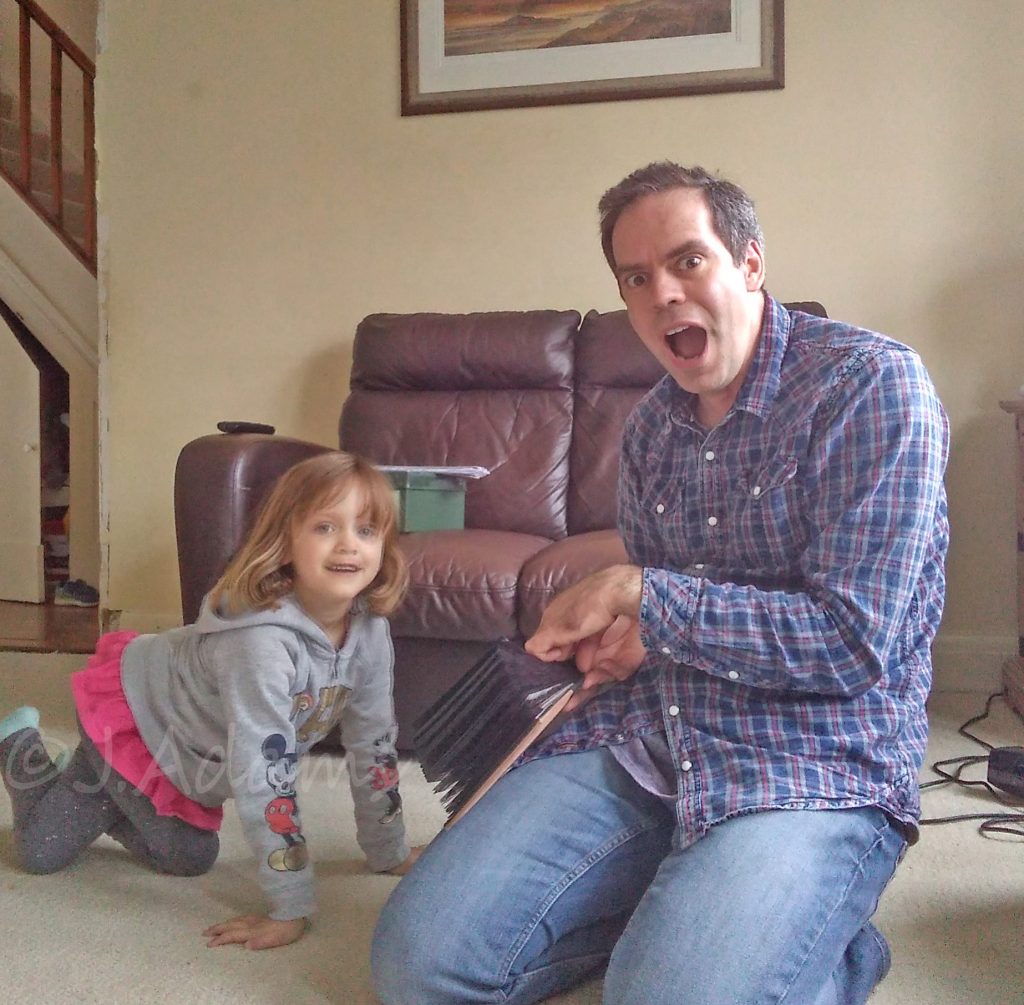 As a family, however, we are far from alone. Let's make this personal for a moment: When did you last sit around with friends or family and look at a photo album or loving stick images into the pages of a paper and cardboard album? I bet you are more likely to have sat around an iPad or passed your phone around, swiping left at birthday party / nativity / baptism / wedding / graduation images.
This is certainly what new research carried out on behalf of My Cloud Home suggests. I'll tell you a bit more about My Cloud Home in a moment, but it commissioned YouGov to look into how families store and look at photographs in this day and age.
Identifying that we live "in an age of digital chaos", the research found that 71% of UK parents felt family albums were important when they were growing up. Even so, 39% have never created an album for their own families.
Ultimately this is because the way we take and store photographs has changed. My Could Home's survey found most parents have 4,470 images stored across mobile phones, tablets, computers and other devices. They're often not curated, rarely backed-up and frequently deleted.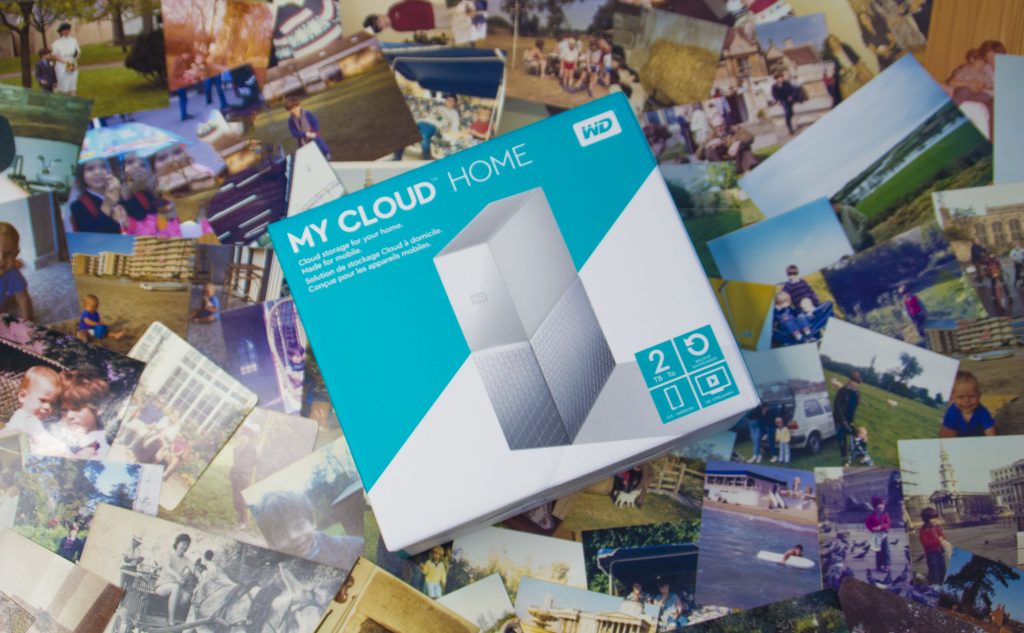 In what I found to be a shrewd observation, in 65% of cases, the parent taking the photo never appears in them! As a result, when families do put together albums they're relying on other people to supply the pictures.
This is where My Cloud Home comes in. When I first read about My Cloud Home I instantly recognised its appeal and thought this was a piece of tech I would get some serious use out of.
It is a personal cloud storage device that's been created by Western Digital. It comes with either 2TB or 8TB of storage and you plug it directly into your broadband router and download the app to your phone or wireless device (tablet, Wi-Fi enabled camera etc.). Once you have the app installed, you can set it up so all your photos are automatically backed-up to the My Cloud Home.
There is also a 'family' folder on the My Cloud Home. You can invite other family members to use your My Cloud Home so that all their images are also automatically saved to this file. Effectively, this is a way to create a photograph album in the 21st century.
Once saved to the My Cloud Home, you can access your images using the app. It doesn't matter where you are or time of day, your photos will always be available to you and saved in the one place.
I've been using a My Cloud for the past couple of weeks. I am going to do a detailed review in a week's time. For now, I'll merely tell you that it has been incredibly easy to set up and use.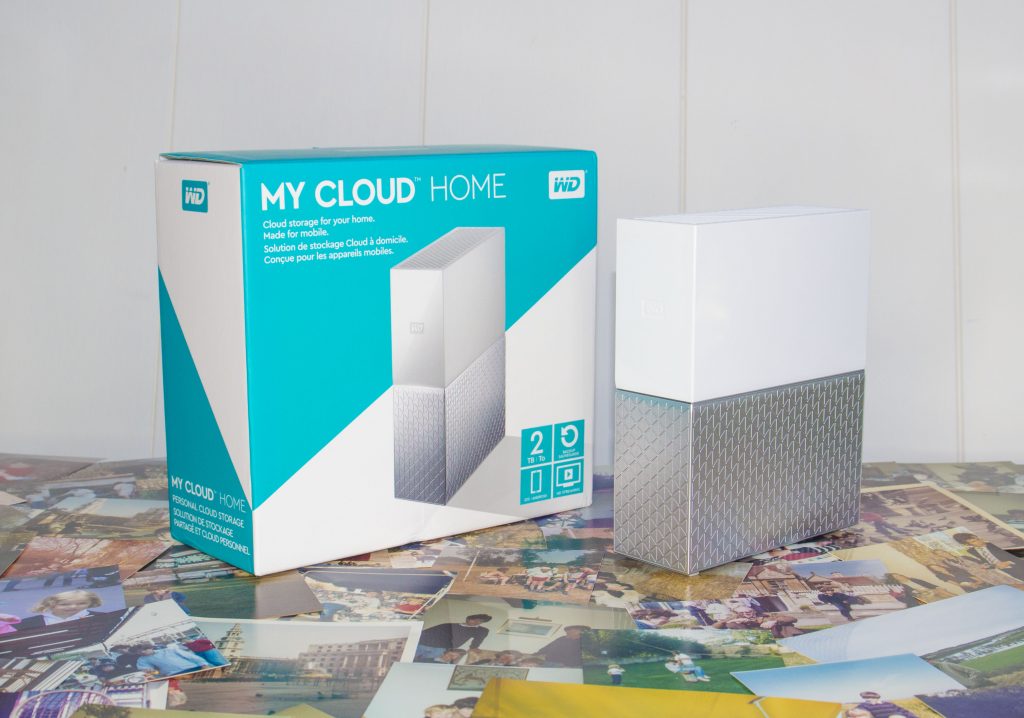 In fact, My Cloud Home has teamed up with BritMums and is running a campaign to Bring Back the Family Album. When I was first told about this device and the way you could access the images, I thought it sounded like a great way to curate pictures as it recognises the diverse ways we all take and store photographs these days.
What I have also done is organised a #ScreeningSunday. I have scanned and saved a lot of old photos to the My Cloud Home. We're going to sit down later today and go through the old photos together. It'll be a great way to bring old memories back to life and spend some quality time with the children.
This is an activity open to everyone so you could have a #Screening Sunday of your own. If you try it, I'd be interested to see the pictures so please do let me know.
If you are interested in finding out more, there's plenty of information available online at the My Cloud Home website. You can also buy the My Cloud Home from the website and at the time of writing it had a price tag of £144.99 for a single drive 2TB device.
You'll also find a guide on the BritMums website. Alternatively, take a look at the #MyCloudHome or #MyCLoudMyRules hashtags on social media.
That was an introduction to the My Cloud Home. Next Sunday I'll be publishing a detailed review with all the technical information you could need and I'll also share our #SundayScreening experience.
In the meantime, I'd love to know how you store your photographs. Are they scattered across various devices? Are you organised enough to lovingly place your photographs into albums? Please do leave a comment below or leave me a message on one of my social media channels.
Disclosure: I'm working in a paid relationship with My Cloud Home and BritMums on their Bring Back the Family Album campaign, encouraging families to share and experience their photos and video together
Interested in this blog post? Well have a read of these...