Where do you sit on the issue of instinct? Do you believe parents, be they mothers or fathers, automatically know what is right or wrong for their child simply because it feels correct?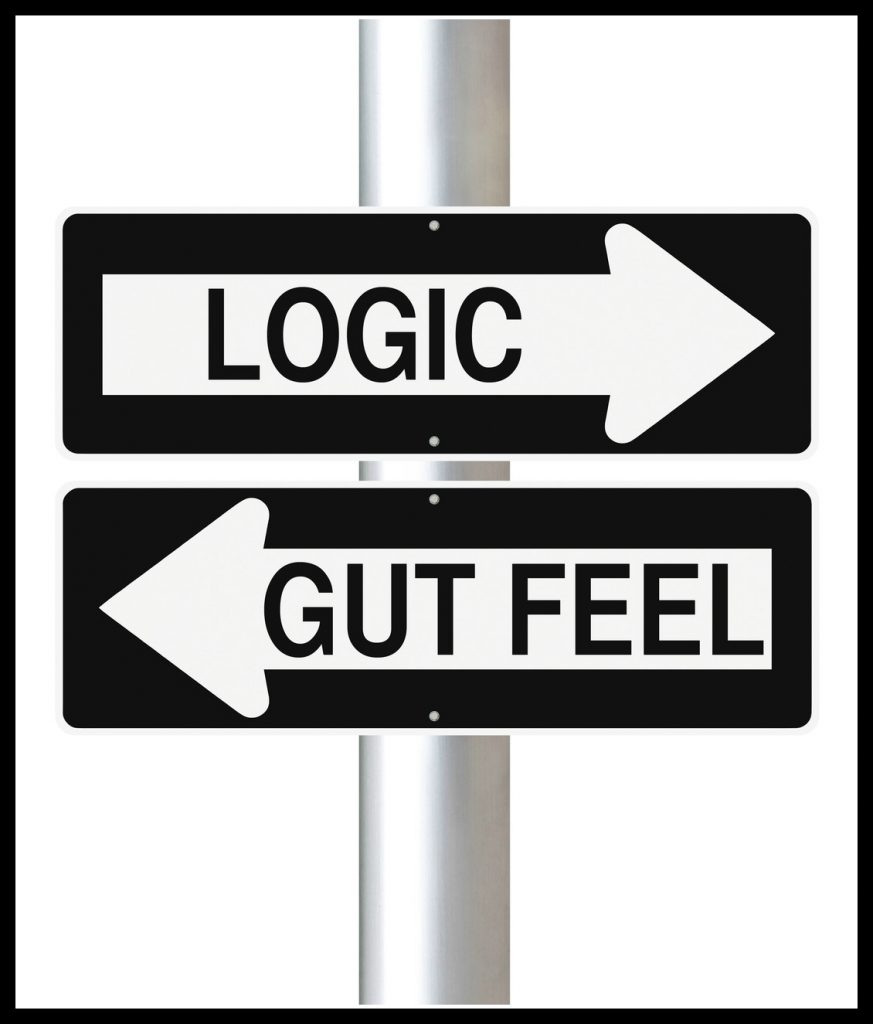 I struggle with the idea that mums and dads have a natural instinct when it comes to raising kids. I think parenting is mostly learned, much through trial and error. What isn't learned is, largely, common sense.
If instinct is ever to play a part, it must surely be in the earliest days of a child's life. If I think back to my own experiences, I could tell when my daughters were tired or needed a nappy changing and so on. There were physical signs to follow and my wife and I dealt with our offspring's needs. Yes, some of those signs were incredibly subtle and could be missed if you weren't constantly looking out for them, but it wasn't instinct.
In the case of our eldest daughter, she barely fed as a newborn. Although she gave the impression of going to the nipple and feeding, she wasn't drawing any milk. She cried lots during the day but she was a newborn. That's what they do, right? Mrs Adams and I didn't realise there was a problem.
Although we were surrounded by older family members, no one picked up on the fact there might be an issue for an entire week. It was a health visitor who did some tests, informed us she wasn't feeding properly and told us what to do about it. Following her advice, Helen began feeding almost immediately.
There was no instinct there. We learned from an expert with much more experience of dealing with infants of that age.
That same child is now seven years old and at school. Instinct wasn't very useful in telling me how to prepare her for SATS tests or what to do when she complained that older kids were playing roughly with her in the playground. These everyday parenting issues required calm, considered thought; not actions taken on a gut feeling.
If you do a Google search for parents' instinct, you get one or two results but several pages of results on the subject of mother's intuition. Intuition is an entirely different thing and claiming there is such a thing as mother's intuition is a guaranteed way of giving a stay at home father such as myself blood pressure issues. That, however, is a blog post for another day (although you may find this blog post I wrote about the State of the World's Father's Report by the MenCare organisation of interest).
Talk of instinct or intuition can be unhelpful at worst and dangerous at worst. We all know of mums and dads who sometimes struggle as parents. Giving them the idea they should have an instinct to guide them through life as a parent does nothing to help their self-esteem or ease any anxiety they may experience when things go wrong. If such individuals require help, they should be encouraged to seek it, not rely on an instinct they may not have.
There's an African proverb, thought by some to be Nigerian in origin. You're probably familiar with it, but it goes like this;
It takes a whole village to raise a child.
I believe this to be very true. It's not just my wife and I, but my kids' uncles and aunts, family friends, grandparents, school teachers, childcare practitioners and so on. This approach further undermines the idea of instinct. It's lots of different people sharing a huge variety of experiences and knowledge that helps raise our children. The one thing it isn't is instinct.
What do you think about a mother or father's instinct? Do you really believe it exists? Do you think parenting is learned or were you pre-programmed and knew exactly what to do with your kids? Please leave a comment below detailing your thoughts.
Interested in this blog post? Well have a read of these...