Here's a word of advice. If you buy some Hive smart-home devices, don't tell your children until you get them up and running. I tell you this from personal experience as I foolishly told my children I'd taken delivery of a Hive Hub 360 and some other products only to find myself mercilessly pestered until I had got them all set up!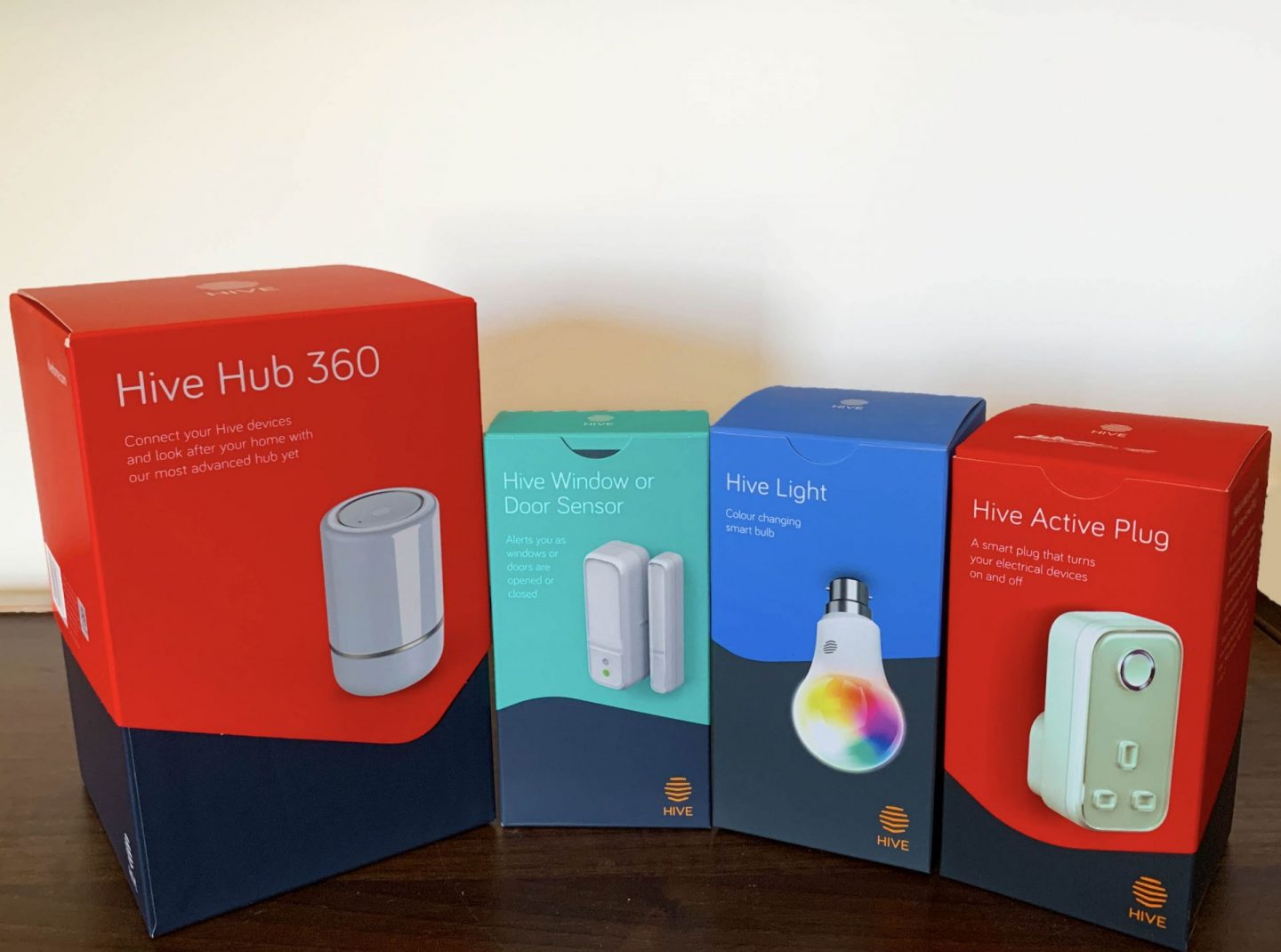 The idea was for me to use some Hive smart home products and demonstrate how they can bring some harmony to a family home while we're all living with lockdown restrictions and adjusting to the 'new normal' created by COVID-19. After all, it's easy to use a smart-home hub to turn lights on and off, but how about using the Hive door sensor to play a souped-up game of hide and seek or use Hive Lights to brighten up a living room disco?
That's how you can use Hive products to bring harmony to your home. Amusingly, Helen and Izzy's keenness to use the Hive kit meant things were anything but harmonious to start with. Once I'd got everything installed and ready to use, they were able to have fun and harmony was restored!
The Hive products and app
I tested out the Hive app plus the following four products: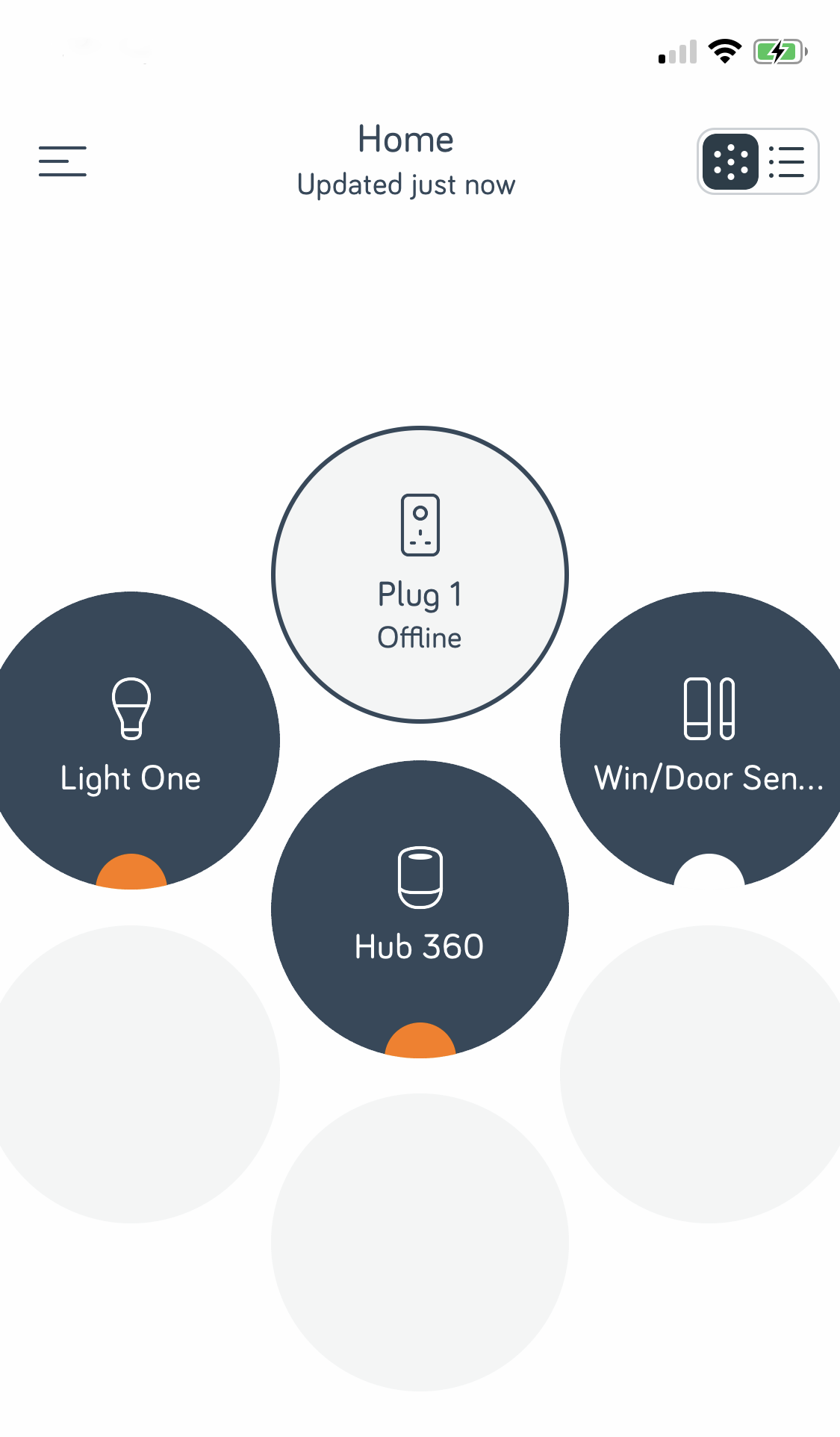 Hive Hub 360
This is the hub through which all the smart devices are connected.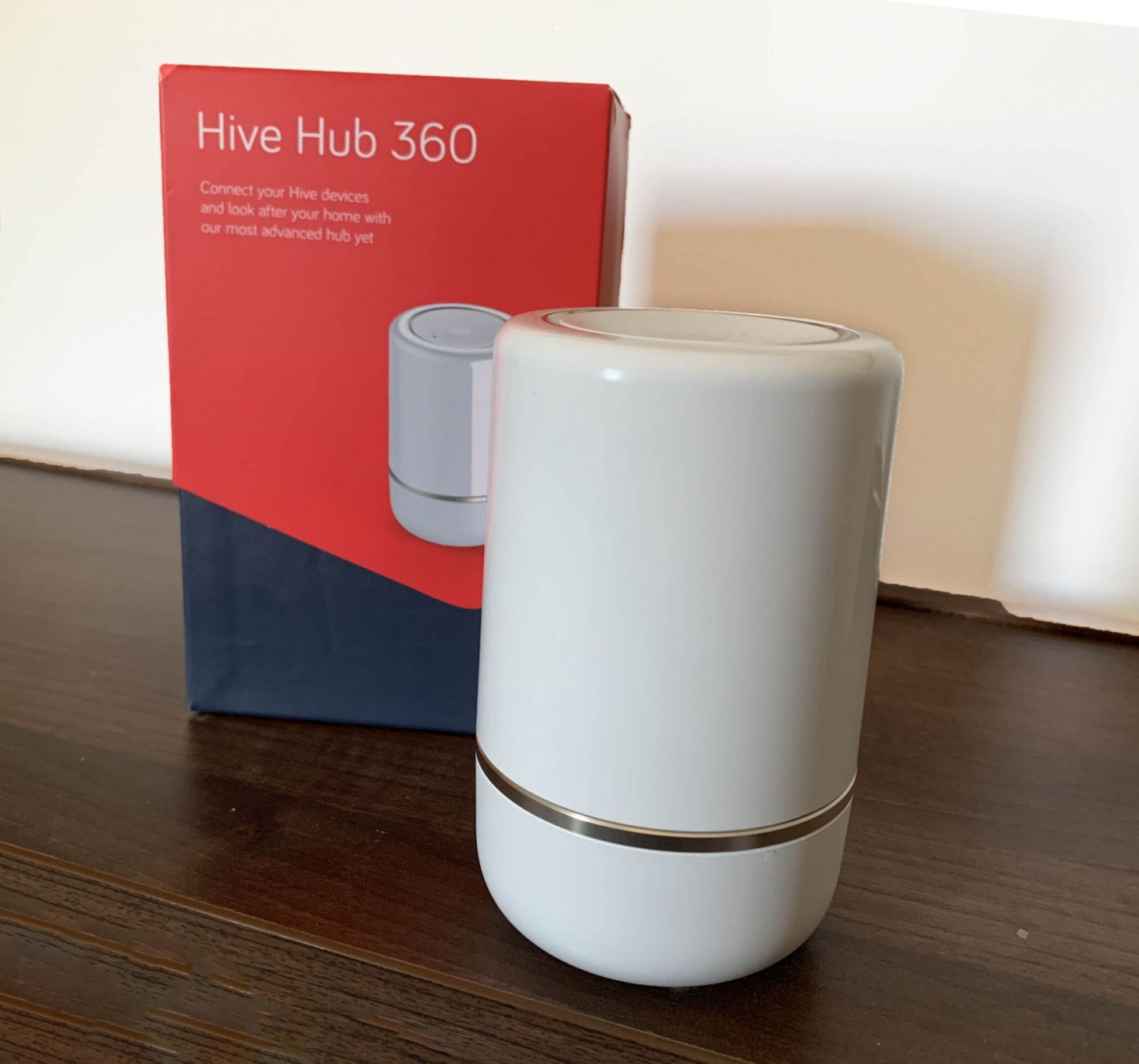 Hive Active Plug
This plug can be used with any electrical appliance. Once inserted into the plug, you can set a schedule so devices come on or are turned off at certain times or you can turn them on or off with the tap of a screen.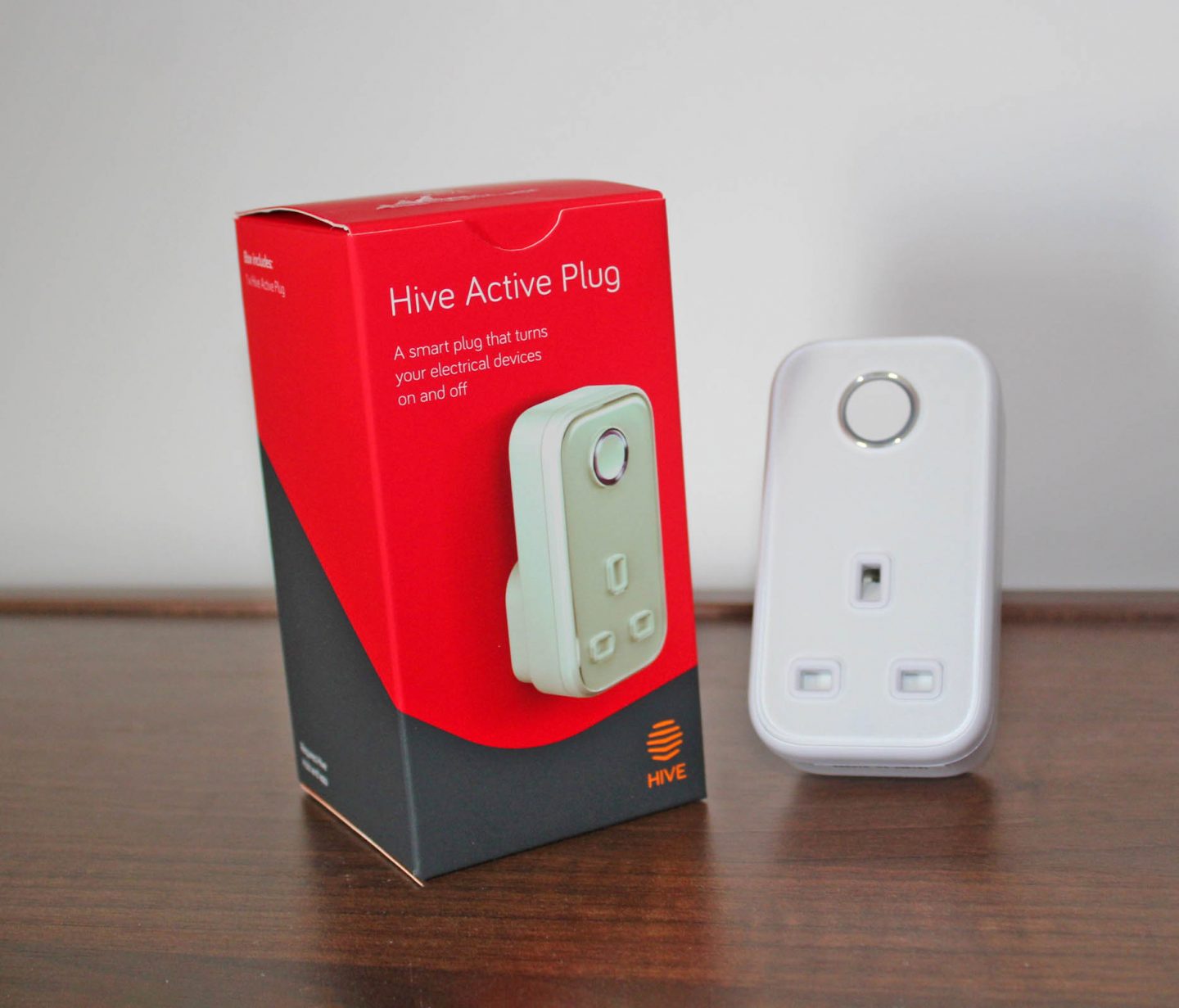 Hive Light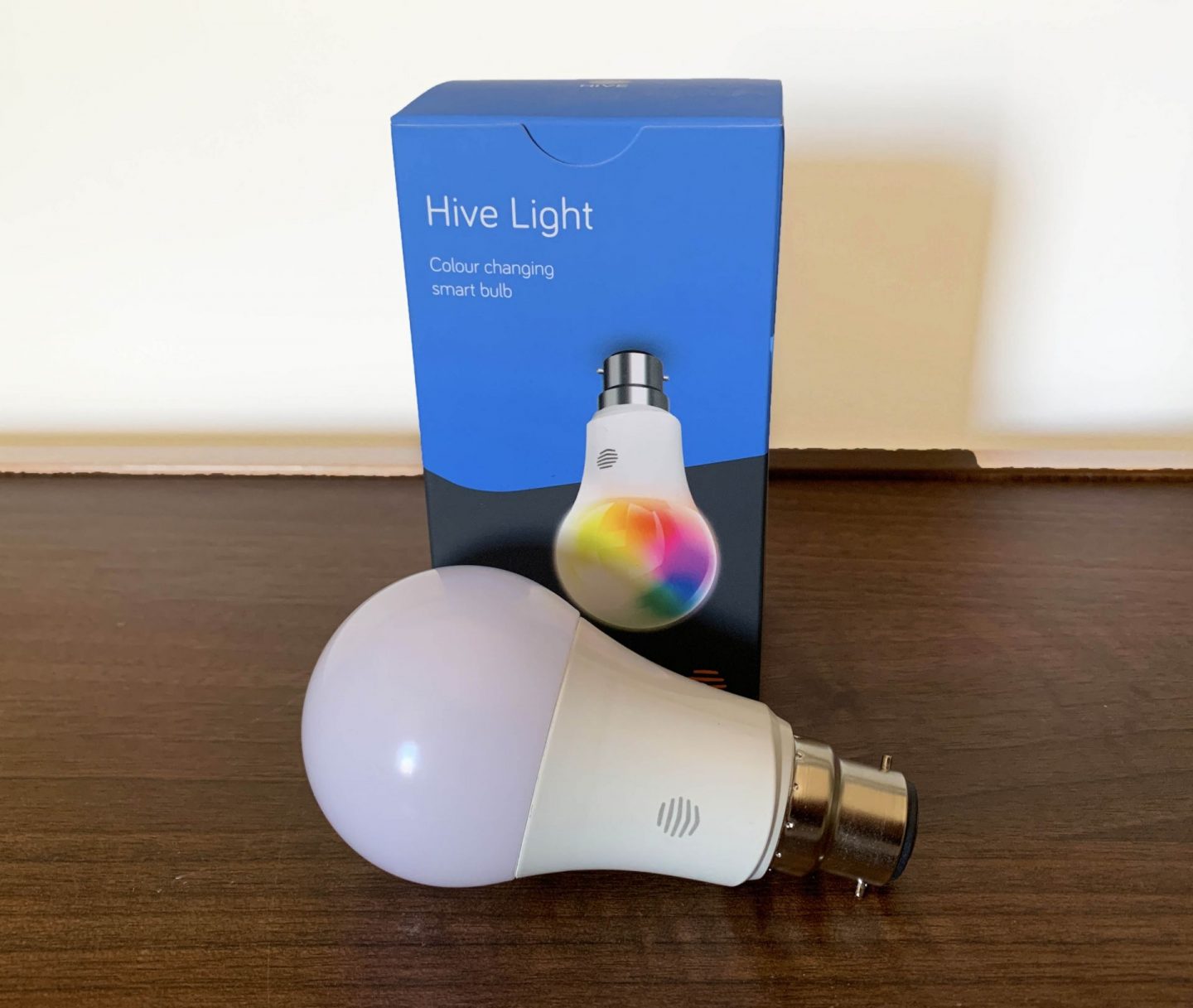 These are a great example of smart lighting and so much more than lightbulbs! When in place, you can use your phone to turn the lights on and off and schedule them to come on at set times. These items were the runaway success with my kids because you can also change the light's colour!
It doesn't stop there. You can set up an action so the light comes on when the front door is opened, the lights can turn on at sunset and so on.
Hive Window / Door sensor
This small, two-part device needs to be fitted to a window or door and is part of the Hive range of smart sensors. Whenever it opens, you will get a notification. Just like the lights, it doesn't stop there. You can set up actions so any Hive Lights come on or off when you enter or leave you home. It can also be used to turn off the heating when a window opens among many other uses.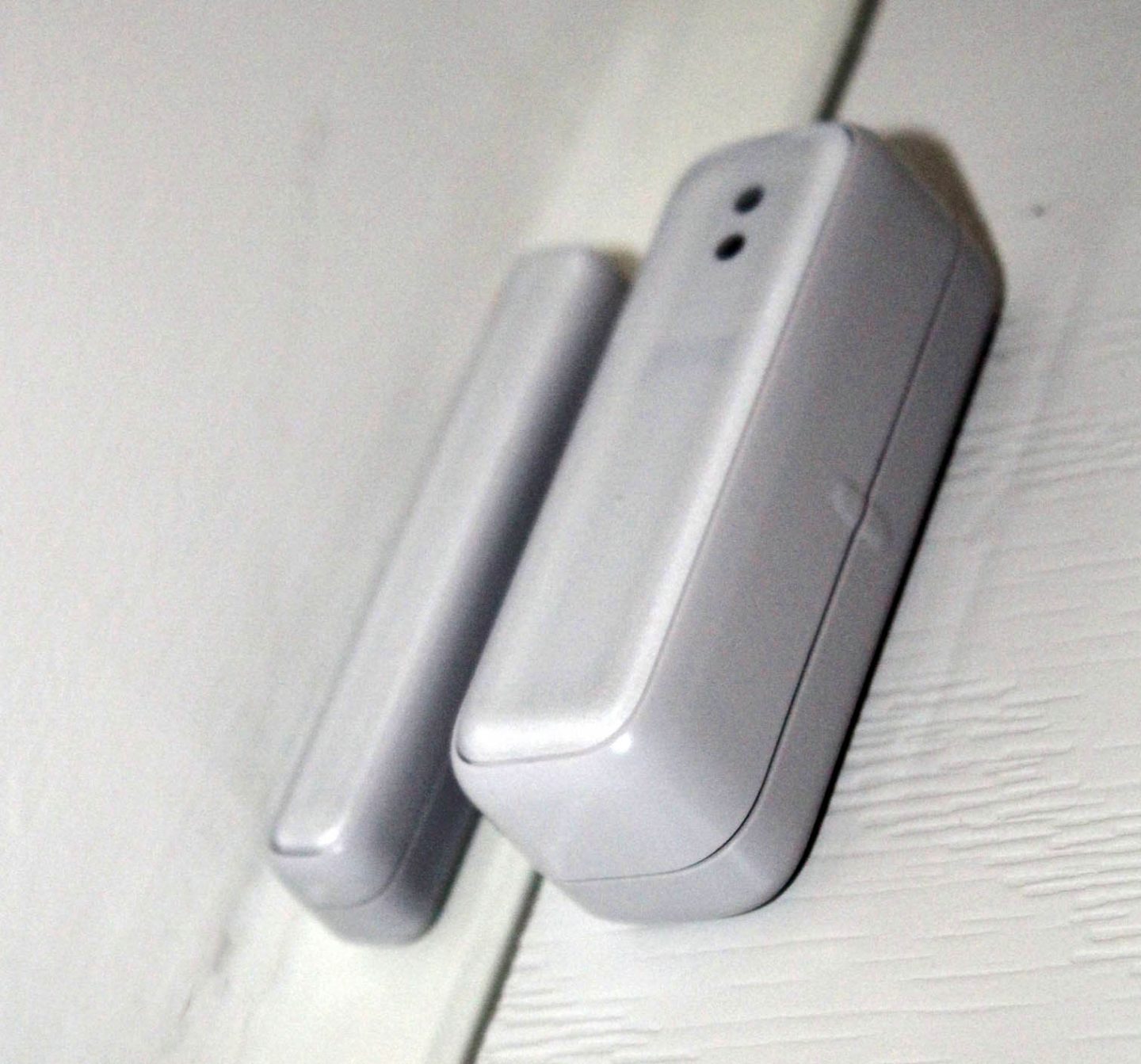 Harmony at Home with Hive (while having fun)
I've established there are many day to day uses for the Hive range. How did we put them to use in a fun way?
Playing hide and seek with the Hive Window / Door Sensor.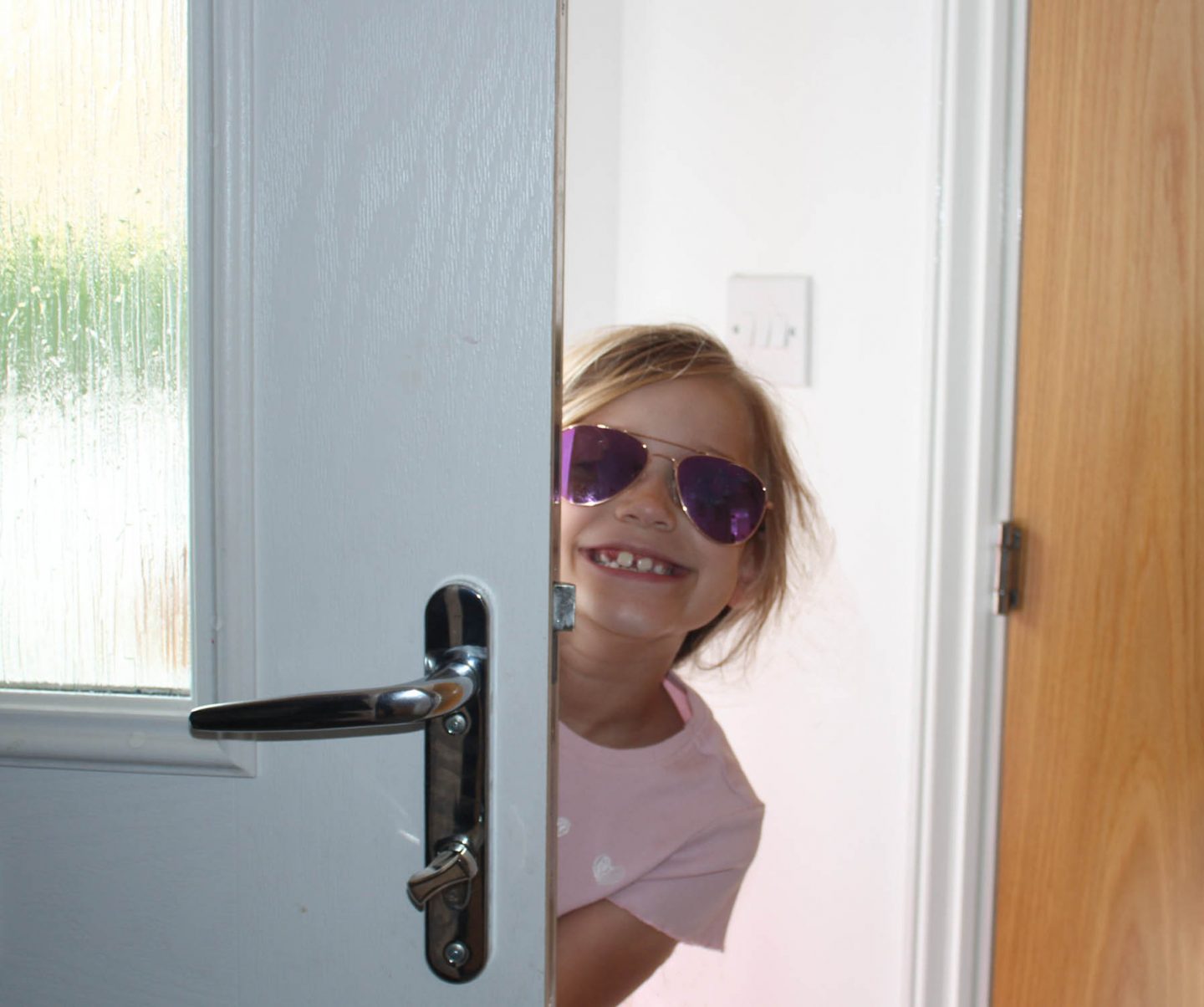 This idea came to me when I was casually looking at the Hive app to see how often we walk in and out the front door. It dawned on me we could use the sensor to get creative with hide and seek.
What you do is send everyone off to hide outside the house. The seeker has to go off and look for them in the usual way, but there's a catch. Everyone has an extra challenge. Each individual playing the game has to try and sneak back inside the house without being caught. This is all the more difficult because the seeker can keep tabs on when the door is opened and closed using the Hive app! If everyone gets back inside, the seeker has to stay on for another go.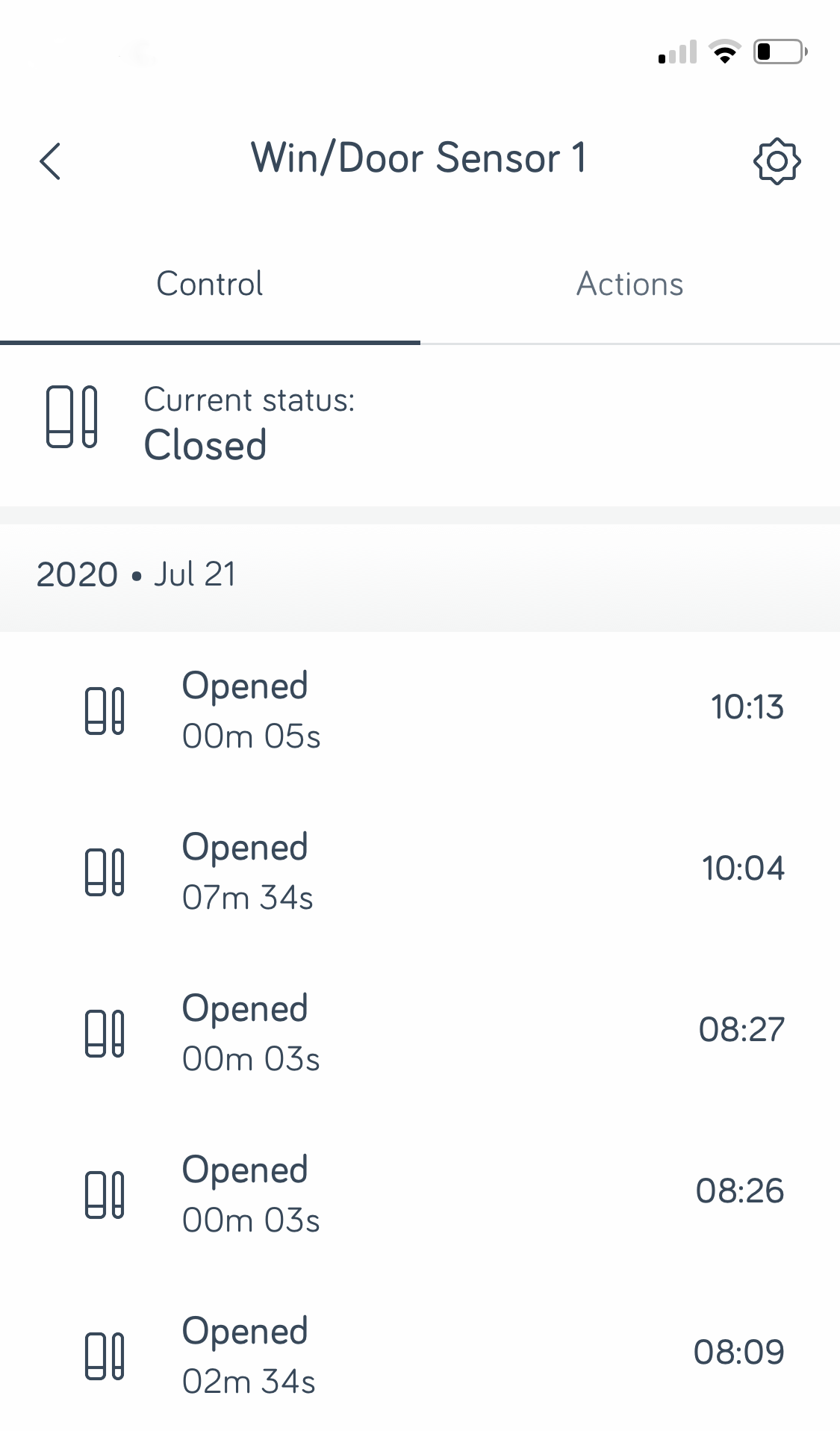 Hive Light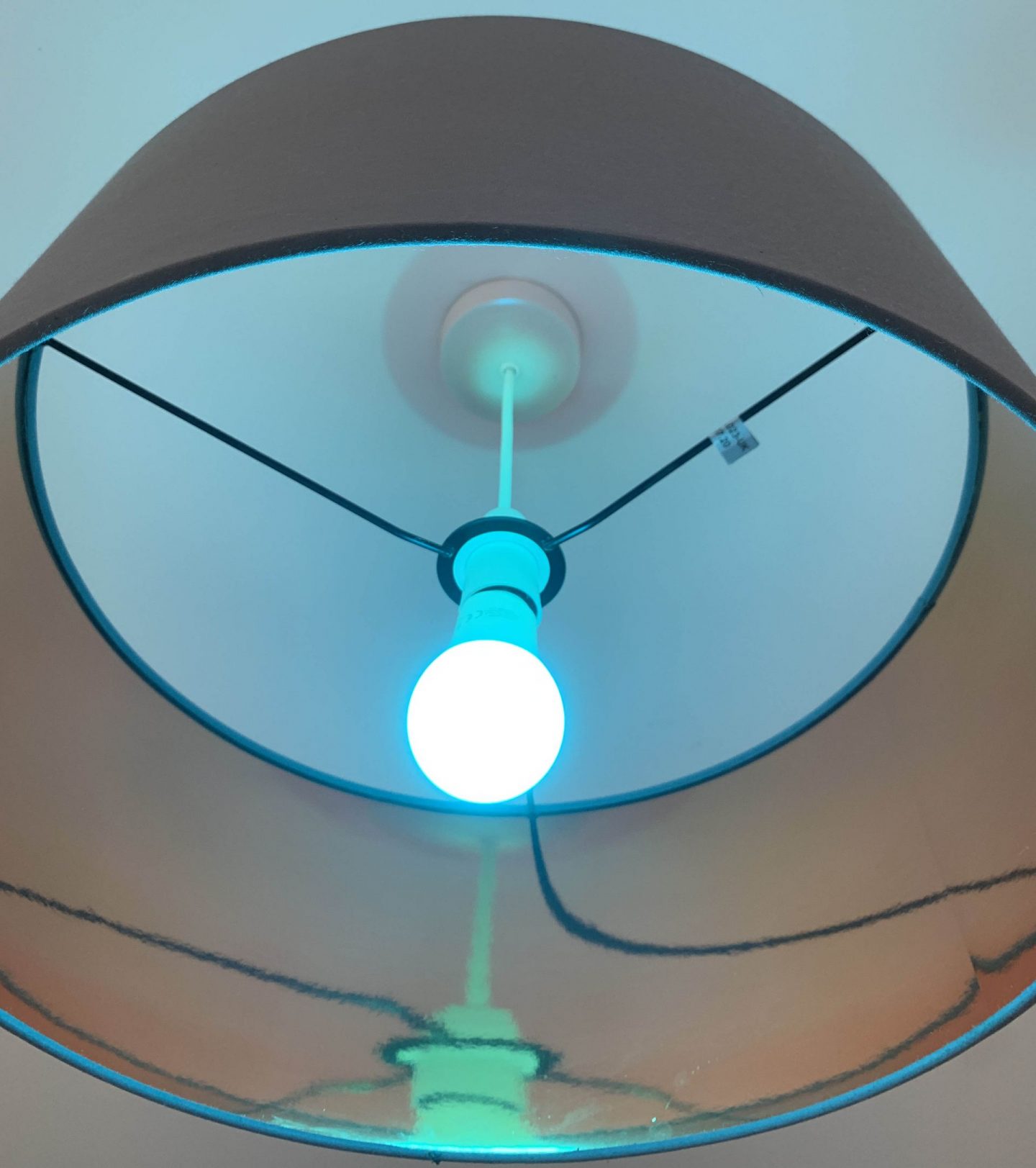 There are so many possibilities to have fun with the light. To be quite frank, my children had lots and lots of fun simply playing with the app and changing the light's colour! Combine it with some music (the Hive Hub is Alexa and Google Home compatible) and you have instant disco lights.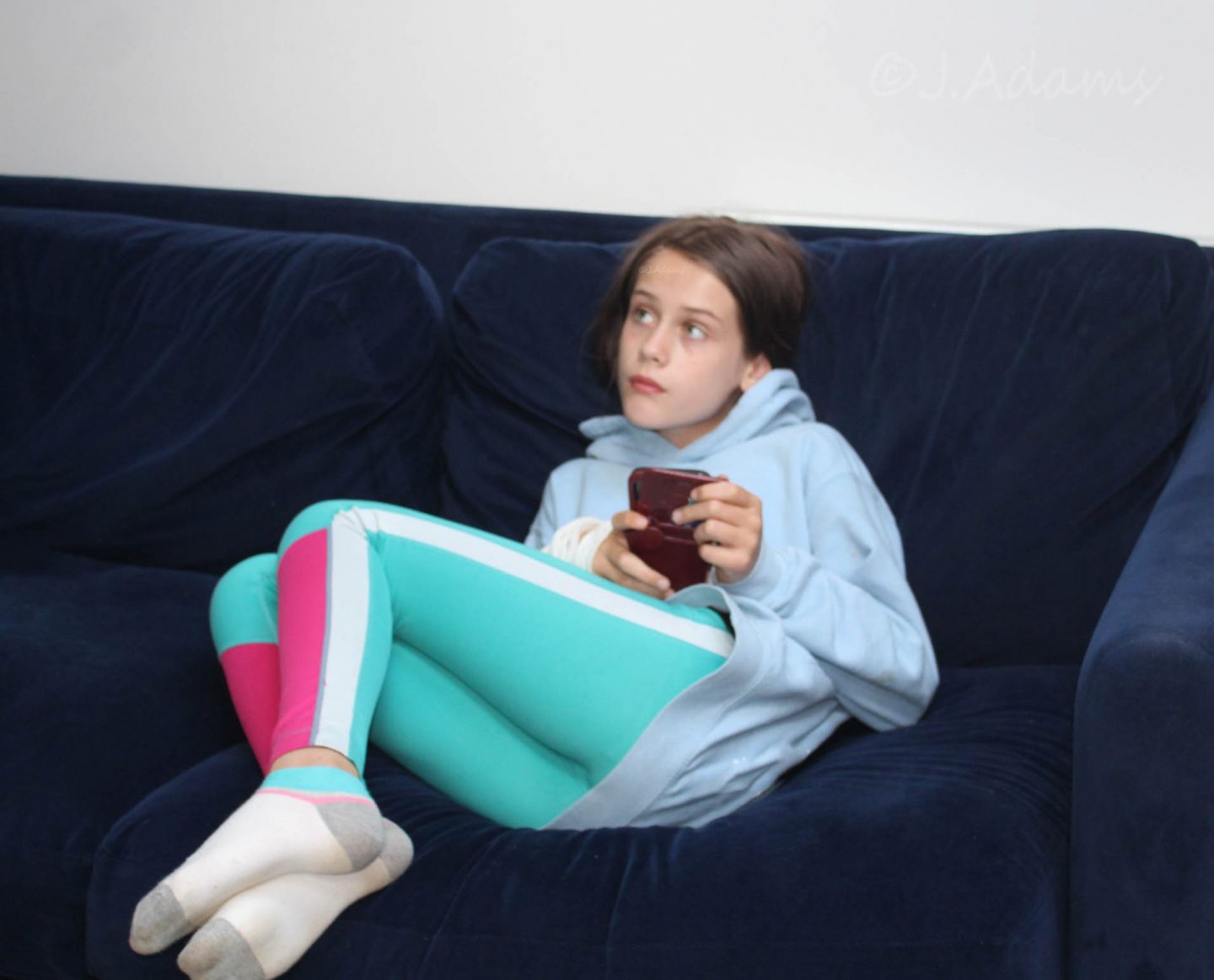 There's one further use I put the Hive Light to. When Helen was upstairs playing one night, it was getting close to 'light's out' (if you'll excuse the pun). I told her that when the light turned blue, it was time to get ready for bed. It just made the bedtime routine that bit more fun and once the light turned blue, she quietly got herself ready for bed without complaint.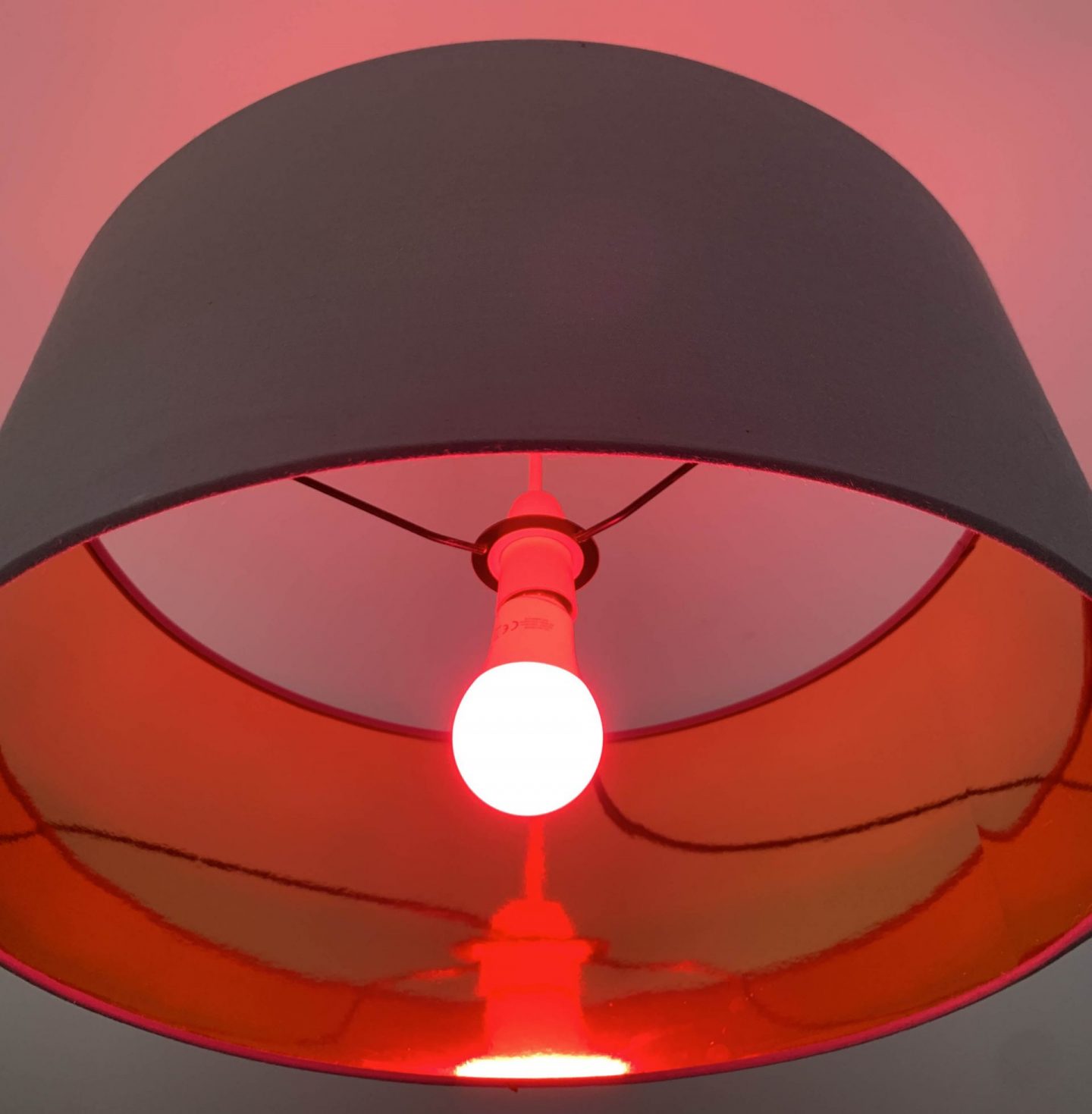 Hive Active Plug
I found the Hive Active Plug to be more practical than fun, but we certainly found the one way to put it to use in a way that bought harmony to our home life. Since lockdown was introduced, our children have sometimes been a little unsettled at night. From speaking to other parents, it seems this has been a common issue.
The Active Plug proved useful for providing a night light on the landing that turned on automatically at bedtime and off at sunrise. Combined with a Hive Light bulb, you could provide a gentle red, or green light that is easier on the eyes than a harsh, white light.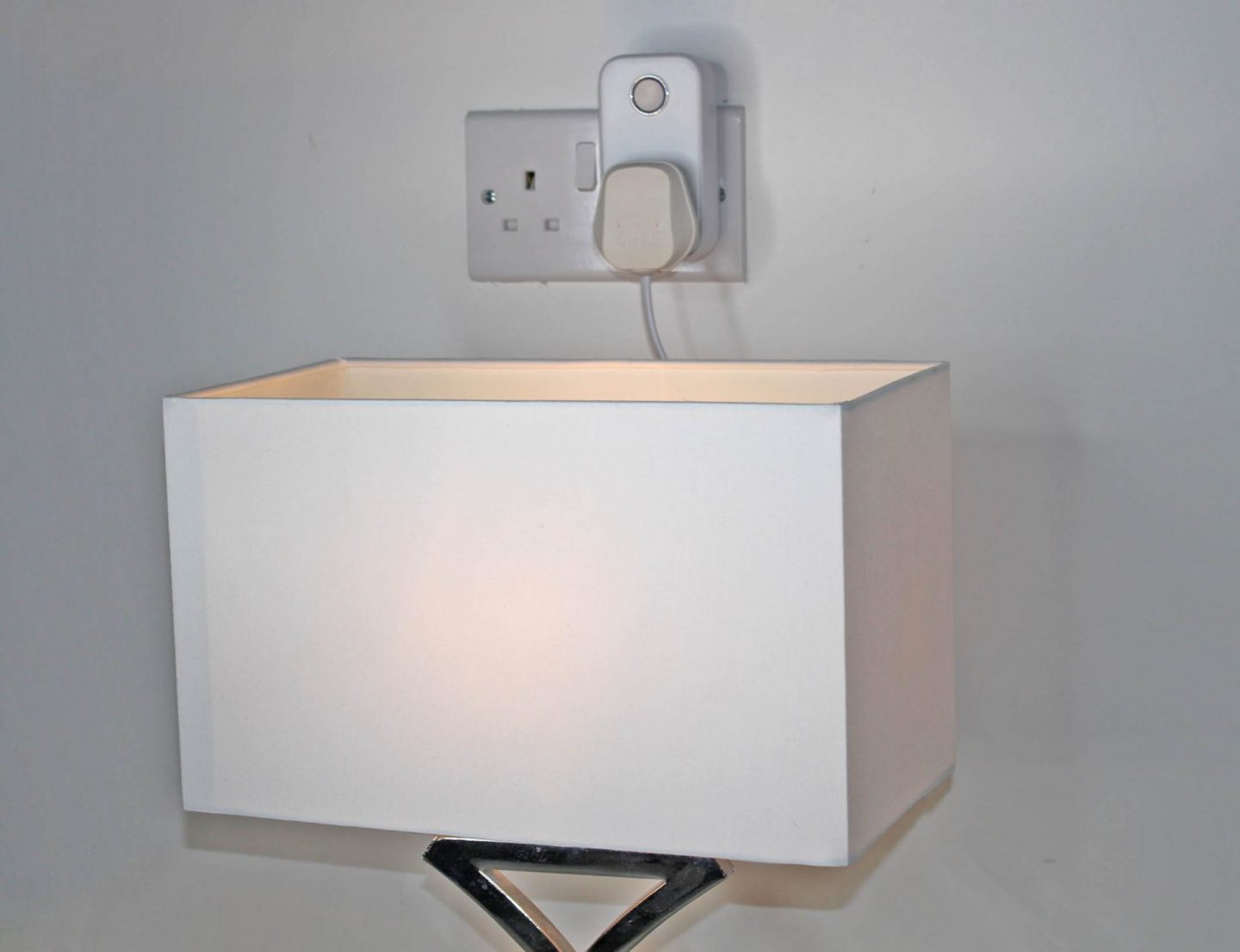 There are many other uses for this product. You could use it as a security light or to turn on televisions when you're away and make it look like someone is at home. If you have young children (mine are bit too old) you could also use it to keep screen time under control and restrict access to televisions, consoles, computers and so on.
A quick word about the practicalities
Those are a few creative ways to put the Hive system to good use. You possibly also want to know about set-up, cost and availability.
Setting up this system and getting it working was very straightforward. I had to leave the Hive Hub 360 for a few hours (presumably to run some updates) but once that was out the way, it worked perfectly. It was very easy to add each of the additional accessories and it is worth me mentioning the range includes indoor and outdoor security cameras, thermostats, radiator valves and a wide range of lightbulbs.
Hive products are widely available from retailers including John Lewis and Amazon. You can also buy them and get further information from the Hive Home website.
At the time of writing, the Hive Hub 360 was retailing for £99, the light bulb featured here that changes colour was selling for £44, the Window / Door sensor £29 and the Active Plug £39. There are deals available where you can bundle various different Hive products together or buy bundles of sensors, lightbulbs etc. I would definitely recommend doing this as there are some good, cost effective packages available.
In summary
I've used many smart products before, this was my first experience of using Hive. I was impressed at how easy they were to set up and use and the range seems competitively priced. The app was also very intuitive and easy to use.
I hope I have also demonstrated that you can have fun using Hive's smart home range. They bought not only harmony but also some light-hearted fun to our lives.
If you have your own ideas for using smart tech in a fun way, please leave a comment below. It would be good to hear what whacky ideas you all have.
Disclosure: Post produced in association with Hive at Home. Thoughts and opinions entirely my own.
---
---
Interested in this blog post? Well have a read of these...