It was about 9am. I'd just dropped the kids off at school and I was stood in a local pharmacy waiting to pay for some goods. As I waited, I noticed several empty shelves. I took a closer look and realised all of the generic branded children's pain relief and generic brand paracetamol tablets had sold out, no doubt caused by people panic-buying as a result of coronavirus.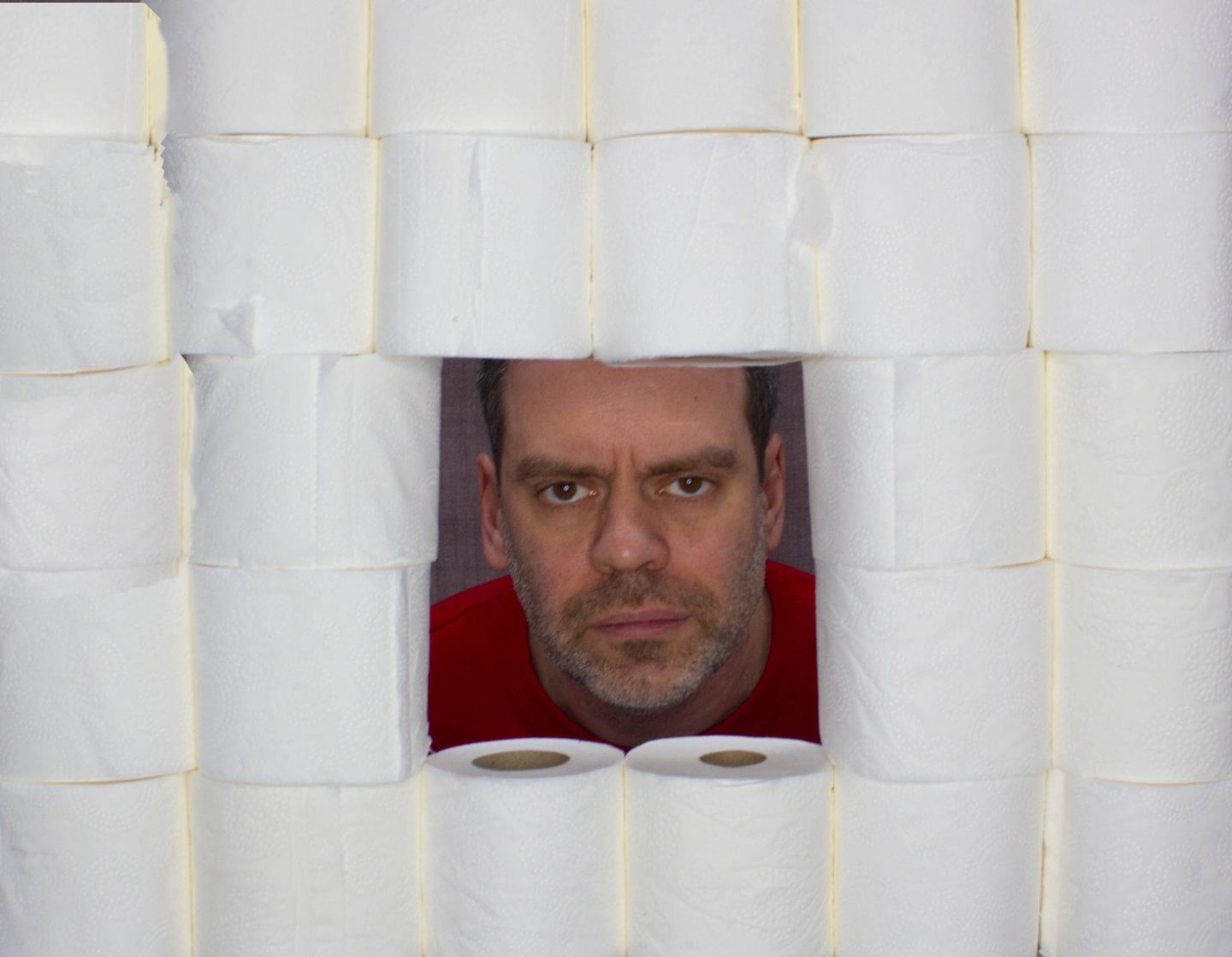 I found myself admiring these panic buyers. They'd gone in, stripped the shelves of the cheap stuff and left the more expensive, branded stuff to everyone else. Smooth guys, really smooth.
This 'empty-shelves phenomena' has become drearily predictable. The previous evening, I had been in a local supermarket with my eldest daughter, Helen. Not only was there a special offer on cases of Corona beer, but the place had been stripped of lavatory paper.
Well, the shelves were almost empty. Quite whether someone was trying to make a statement or not I don't know, but a pack of green olives had been abandoned on the otherwise abandoned shelving. I couldn't help laughing when I saw the lonely packet of olives, languishing where soft, padded, quilted, lavatory paper once stood.
I thought there was something ironic about the scene. At least the olives had some nutritional value and could either help you fend off coronavirus or recover from it. Lavatory paper, well, it's not very good at either of of those things.
I think you have possibly gathered, I am not hugely impressed with the panic buying craze that has gripped the country as confirmed cases of Covid-19 have soared into the mid hundreds out of a population of 66.5million. The problem is, I have felt pressured to join in, albeit in a very limited way.
I appreciate this may sound hypocritical, but as shops sell out of more and more basic foodstuffs, it seemed right to get in a few basics, just a few, before they sell out altogether. Here's my story.
My wife went out yesterday morning and informed me our closest supermarket was running low on kitchen essentials like pasta and tinned goods. This store is massive. Not simply massive, it's gigant-a-huge. If items like that were running low, there'd been some serious panic buying going on.
Just to add to the pressure, the Government has hinted it will be closing schools at some point. The moment that happens, three of us would be at home all day, every day and we'd need feeding. Should Mrs Adams be instructed to work from home, that would be the entire family. Things could get a little tricky, especially if it happens suddenly
It felt wrong, very wrong, but with basic supplies running low, I went out and bought just enough tinned and non-perishable food to see us through for two or three days. I bought frozen fruit, butternut squash, tuna, baked beans, tinned spaghetti, tomato soup and a few other odds and ends.
Everything I purchased fits in a box measuring 60cm x 25 cm x 30cm with space left over. If we don't eat it over the next few weeks or months courtesy of coronavirus / covid-19 (call it what you will), we'll either eat it at a later date or donate the lot to a foodbank.
I did not buy lavatory paper, antibacterial hand sanitiser or any cases of cheap Corona beer. I wanted just enough to tide us over until the stores are replenished.
As I shopped, however, I developed a morbid curiosity at what people have and have not been buying as they prepare for coronavirus sto sweep the land. I'll give a couple of examples. In addition to generic branded painkillers, UHT milk also seems to be in short supply. Purchasing both these items is probably unnecessary but you can see the logic behind it.
In the freezer cabinets, however, some of the ice cream products had sold out or were running low. Frozen fruit, you know, something with nutritional value you can store for a long time, well that was freely available.
Are people really prioritising ice cream over frozen fruit? If they are, I find it a little bizarre.
I think we all need to spare a thought for the the 80 year old widow or young single mum or dad who can't get out and readily buy what they need. Quite how they are meant to keep themselves or their families fed in the febrile environment I don't know.
Anyway, are you stockpiling, ready for the onslaught of the coronavirus? Have you bought a few odds and ends or are you refusing to buy anything? Whatever your thoughts, feel free to leave a comment below.
One final thought 'though. Whatever stance you are taking, do buy a few items and donate to your local foodbank. If anyone is going to be in need should this virus strike hard, it'll be users of foodbanks and we should keep them in our thoughts.
Interested in this blog post? Well have a read of these...