Here's an interesting suggestion. Research organisation The Fatherhood Institute has called for early years care providers, schools, plus social work and maternity service providers to publish data on their engagement with fathers. This data, the institute has argued, should be inspected by Ofsted and the Care Quality Commission.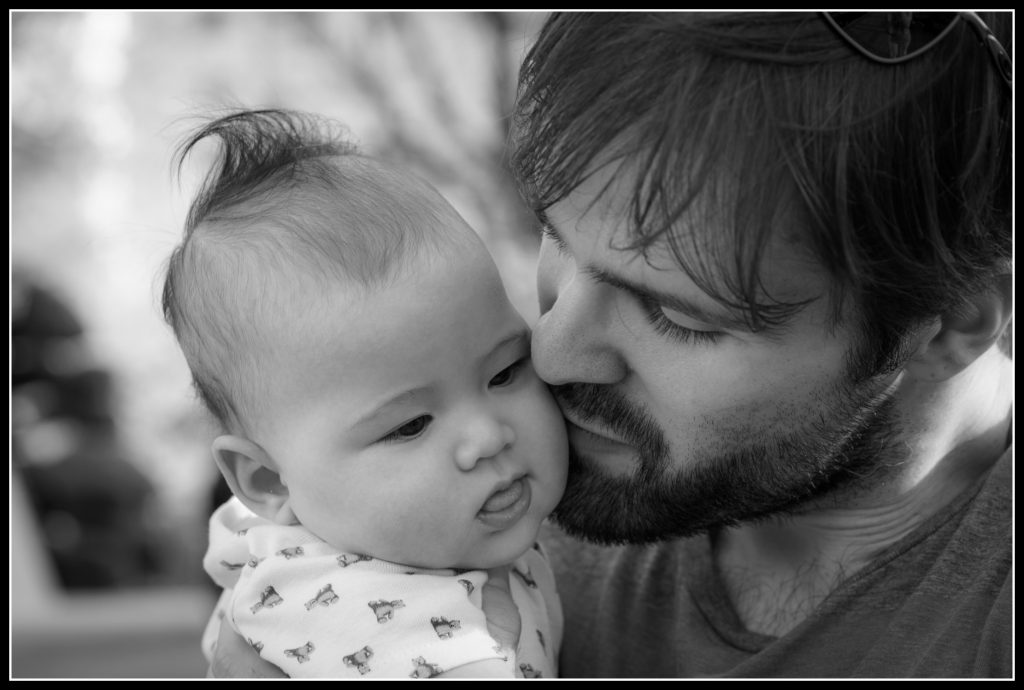 What is the point of this? Why bother insisting these organisations collect even more information and face even further regulation and inspection?
The aim is, in fact, to address several issues that affect both men and women. The Fatherhood Institute has just published its Fairness in Families Index for 2016. This is an annual study of data from 22 countries collected from sources including the World Bank and Organization for Economic Co-operation and Development (for 2016 it was also a Capstone Project, written in collaboration with the London School of Economics).
The Index concluded that;
For every hour of childcare carried out by most British women, a man will do 24 minutes. This makes the UK the worst in the developed world for sharing childcare responsibilities. Portuguese men, the most active on the childcare front, are likely to do 39 minutes.
British couples are more likely to share housework than many other nations with UK men doing 34 minutes for every hour carried out by a woman and ranking the UK fifth in the table.
Despite the introduction of shared parental leave in 2015, the UK's parental leave system is eleventh in the league table.
The Fatherhood Institute has come up with several reasons as to why the UK rates so poorly. It has stressed that lack of interest from men is not the reason for the disparity. The pay gap between men and women is highlighted as one reason (although pay gap data has to be treated with caution, it's not always clear cut and this post sheds some light on the reasons why). Men often have to stay in the workforce and cannot become stay at home parents or work part time as the family needs their income. Secondly, the parental leave system is nominally equal but, in reality, far from it as men are terrified of requesting their rights for fear of being penalised by employers.
A further issue is the mother-centric way in which family services are provided. I can speak from personal experience as a stay at home father. I've had numerous issues with healthcare providers and medical professionals. I've generally found the early years system and formal school system to be very inclusive. Informally, however, there are still barriers to men getting fully engaged because it is still expected that mum will be the responsible for all childcare.
These barriers are the reason why the Fatherhood Institute is calling for early years operators, schools etc. to provide information on how they engage with fathers.
Anecdotally, I have of campaign groups asking such institutions to provide data on engagement with men. The suggestion is often met with resistance as they simply don't want the added burden or are afraid of being made to look bad when it is publicly revealed they've never thought of doing it.
If organisations had to prove they were engaging with fathers, they may make a greater effort to actually do it. This would benefit all of society; men, women and children.
As an aside, last year I went on a quest to establish how many stay at home fathers exist in the UK. It transpired that nobody is collecting this data. I recommend you have a read as I unearthed some equally interesting information relating to the number of stay at home mums in Britain.
Back to the matter in hand. I was somewhat taken aback at how poorly the UK ranked in terms of sharing childcare. I know British society is far from perfect, but I thought we would rank significantly higher.  It's yet another sign that we must do more to encourage men to be more involved on the domestic front. In so doing, we will also improve women's equality.
Are you surprised the UK ranks so poorly in terms of sharing childcare? What would you suggest doing to solve the issue? Please leave a comment below.
Pic credit; Pexels.com. 
Interested in this blog post? Well have a read of these...