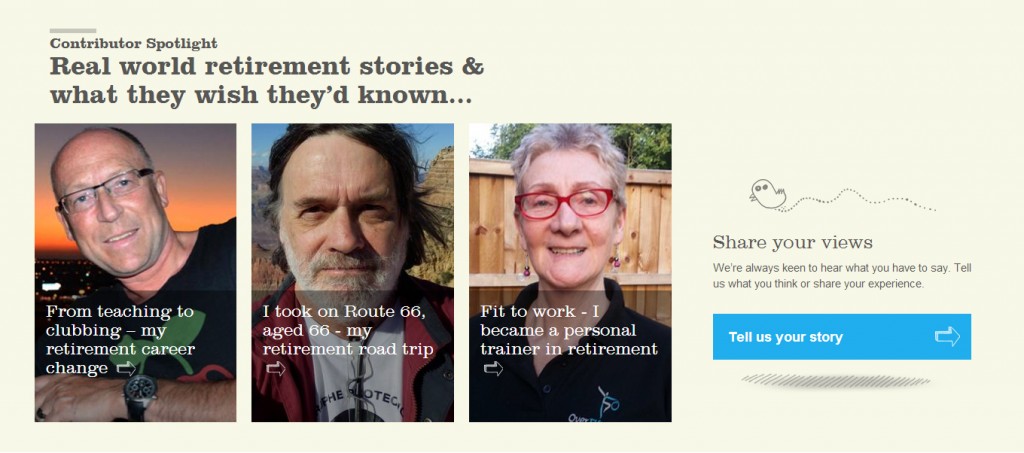 As regular readers will be aware, I'm proud to be one of the contributors to the Skipton Building Society's Retire Savvy blog. The online community has been set up to demystify retirement and get people talking about how they'd like to spend their time once they're left the workforce.
Retire Savvy, which is operating on a not-for-profit basis, was only recently launched. You can read all about in detail here. In brief, however,it's a resource for anyone either planning retirement or who has already reached that age.
There are various retirement and pensions guides, blog posts written by experts and even a forum where you can post questions. Issues presently being discussed on the forum include sources of cheapies and freebies so you can save money and whether the younger generation give enough thought to retirement.
The great news is that everyone now has the chance to get involved and raise awareness of Retire Savvy…even you! Better still, it requires virtually no effort whatsoever.
All you need do is follow the link below and sign up to a Thunderclap taking place at 1pm on 5 May. If you aren't familiar with Thunderclap, it sends out a message on Twitter, Facebook or Tumblr on your behalf. The message will simply encourage people to visit Retire Savvy and get involved with the online community.
It's a great way to raise awareness of retire Savvy and will hope fully get people discussing pensions. One community Retire Savvy is particularly keen to reach out to is parents so please do consider signing up.


Disclosure; I am a contributor to the Retire Savvy blog and I am compensated for doing so.
Interested in this blog post? Well have a read of these...