Picture the scene. You've moved into a new house with new carpets. Everything around you looks and smells new.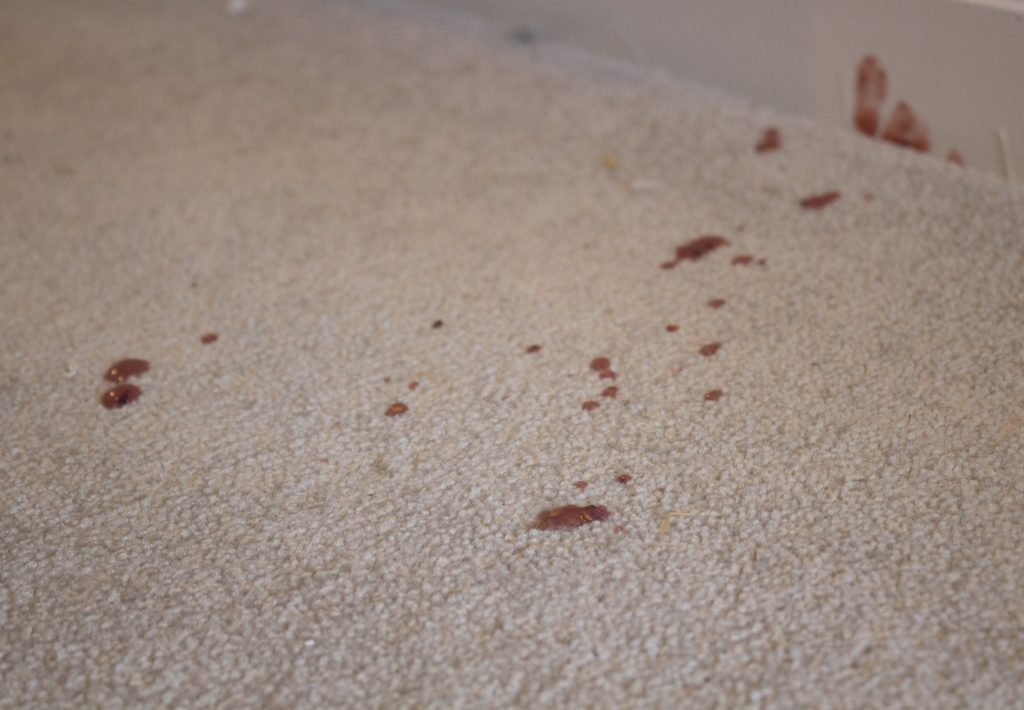 It's early in the morning and your wife has drunk a fresh juice drink that had raspberries, strawberries and blueberries in it. For some unfathomable reason, she's left her empty glass with dregs of the drink on the landing.
While coming downstairs, you knock the glass sending those deep red dregs across the new carpet. How would you react?
I'll tell you how I reacted. Luckily there were no children within ear shot as I might have used a rude word or two.
Having expressed my feelings about this unfortunate event, I then ran straight to the garage to get our Rug Doctor Deep Carpet Cleaner. With the Rug Doctor plugged in and filled with carpet cleaner formula, I got to work.
Introducing the Rug Doctor Deep Carpet Cleaner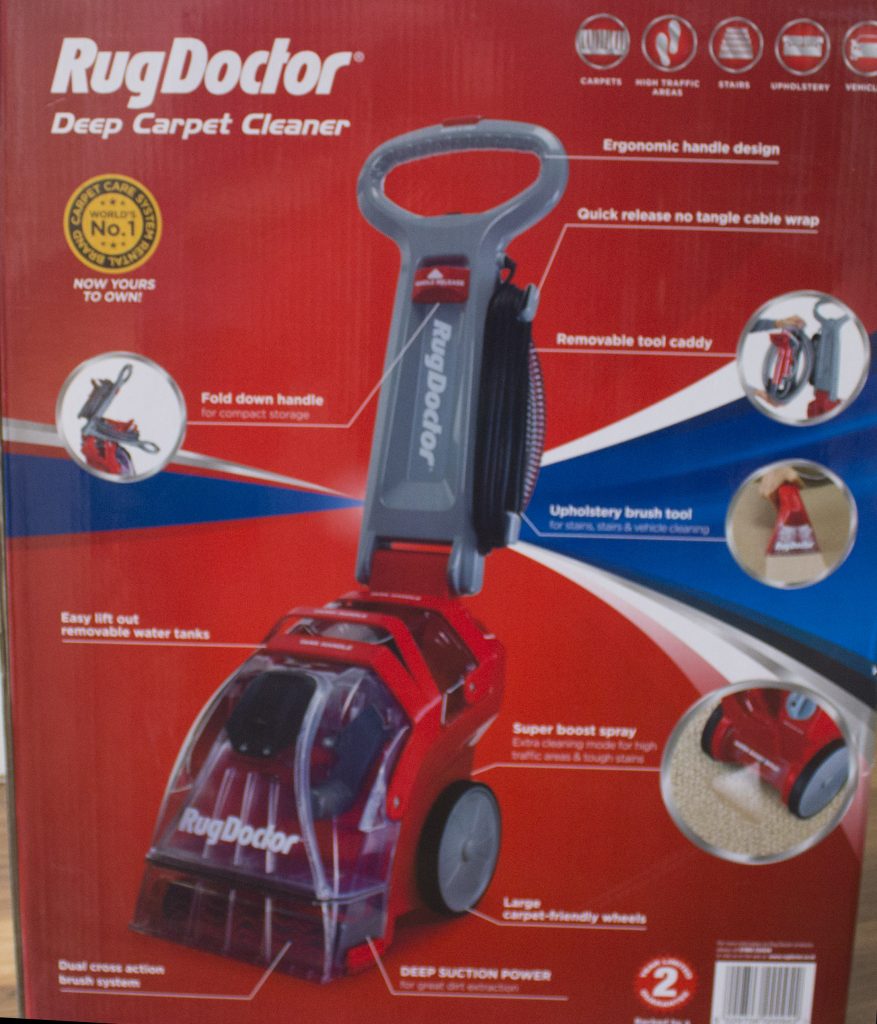 Rug Doctor is probably best known for its rental machines. You can arrange to hire one online and go to pick it up from a supermarket or some other outlet, clean your carpets and then return the machine.
The Deep Carpet Cleaner, however, is one you can buy and keep at home. It works in the same way and has exactly the same functionality and you can find detailed information online.
There are two removeable reservoirs on the top of the Rug Doctor Deep Carpet Cleaner. In one of them you pour a solution of carpet cleaning detergent and water (more about this in a moment). The second tank is where the dirty water collects while the carpets are being cleaned.
Used in standard mode, you pull a handle and push it forward and it fires the cleaning solution into the carpet. At the same time, spinning brushes underneath the machine work the cleaning solution into the fibres.
Release the handle and pull the machine back towards you, and a powerful vaccum sucks up the water and any grime or dirt in the carpet. The dirty water is collects in the reservoir I mentioned and you empty it once you've finished cleaning.
It also has a very effective hand tool. You use this where there are concentrated spots of muck in the carpet. You simply flick a switch on the handle and it diverts all the power to the hand tool instead of the main cleaning function. It works in a similar way: Carpet cleaning solution flows to the hand tool and it has a vacuum function that sucks it up afterwards.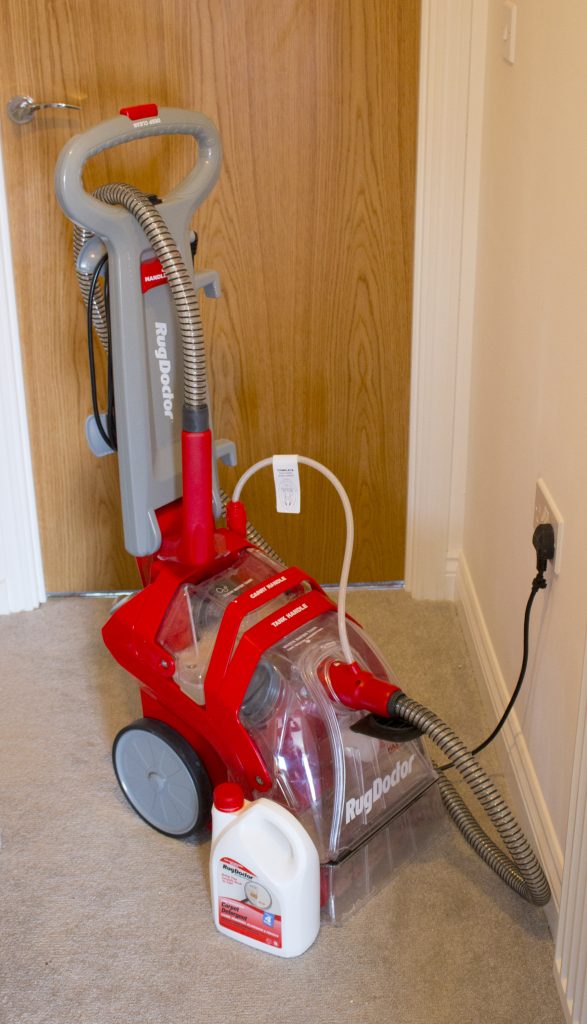 The big difference
There is only one obvious difference between the rental machine and the device you can keep at home. That's the aesthetic design of the product.
The rental machine has a very box-like design and is clearly made with the expectation it's going to take some abuse as it is rented out time and again. The Deep Carpet Cleaner has a rounded design and is slightly smaller with a collapsible handle making it a bit easier to store.
In regards to size, the Rug Doctor Deep Carpet Cleaner is 61cm high with the handle collapsed, 110.5cm when extended and in use, 31.7cm wide and 47.7cm deep. If you were to buy one, I'd recommend checking you have the space to store it first and if not, simply use one of the rental machines.
As for weight, it is a very maneuverable 12.5 kilograms so about the same as a vacuum cleaner. It also has useful carrying handles making it straightforward to lug about.
Performance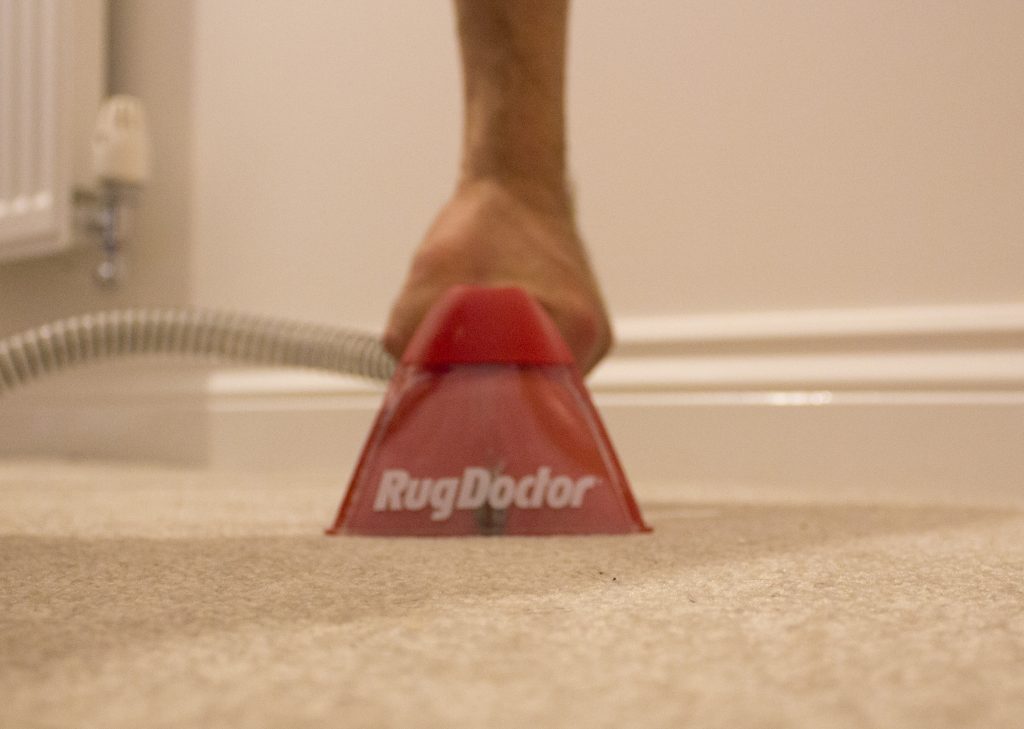 Let's get back to the spilled juice drink, shall we? I will freely admit I was panicking when I saw the dregs of that juice drink across our new carpet.
As someone who is experienced at using Rug Doctor's rental machines, I correctly guessed I'd better fill the machine with its standard Carpet Detergent mixed with water and work on the stains using the hand tool. It's worth noting that Rug Doctor sells many different varieties of carpet cleaning detergent. I generally use the standard variety and it's never let me down.
I was stunned at how it lifted the remnants of this juice drink out of the carpet. I thought our carpets had gained their first, serious stains but after a few passes with the hand tool and a couple of passes with the machine every single mark had vanished.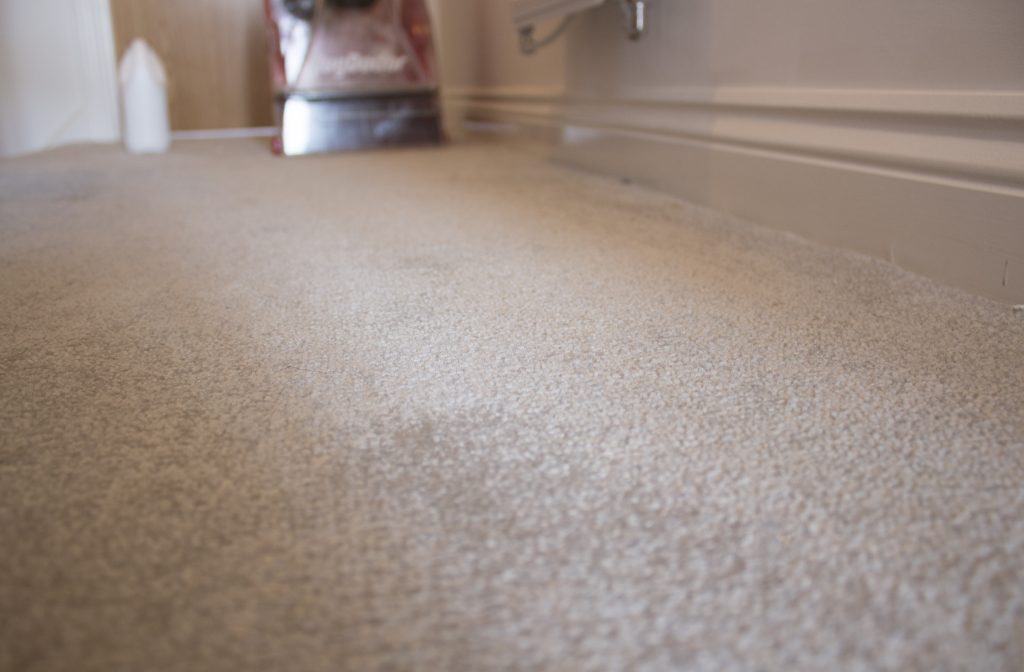 Not my first rodeo
For the purposes of this review, I have chosen to focus on Mrs Adam's spilt juice drink. This isn't the only time I have used the Rug Doctor Deep Carpet Cleaner. I used it several times prior to this and I've found it works just as well as the rental machines.
Is it worth buying?
In terms of its carpet cleaning abilities, I couldn't fault the Rug Doctor Deep Carpet Cleaner. It's done a superb job on several occasions, that spilt juice drink being the most difficult of them all.
At the time of writing, the Rug Doctor Deep Carpet Cleaner was on the market for around £299 and available from outlets including Argos, Currys and Costco. By comparison, renting a Rug Doctor for 24 hours will set you back about £23.
As a family, we were in the habit of renting Rug Doctor machines from time to time. We wouldn't have made that money back over the course of one year, but over the course of three or four years, it would be cost neutral.
For my own peace of mind, I am happy knowing the Deep Carpet Cleaner is in our garage and ready for action at a moment's notice. You may feel it's worth spending that money to have your own machine. I certainly feel better knowing its there.
No more glasses on the carpet
When Mrs Adams got homes, I politely explained what had happened. We agreed new rules that the entire family must abide be: No drinks anywhere but on the dining table or in the garden and absolutely no glasses are to be placed on the carpet.
Disclosure: This commissioned article was produced in association with Rug Doctor. Thoughts and opinions entirely my own.
Interested in this blog post? Well have a read of these...