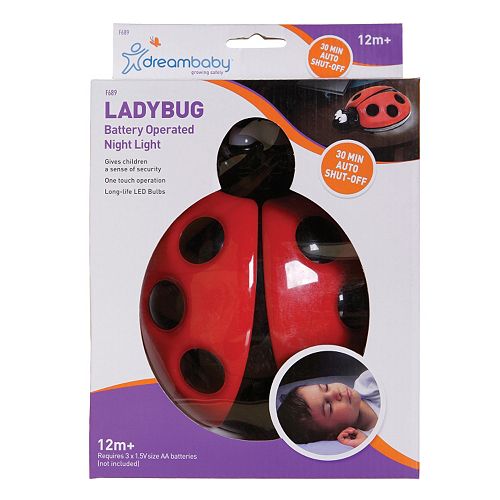 My eldest daughter doesn't always like to sleep in the dark. She's usually happy so long as there's a little light in her room. We were, therefore, very happy to try out the Ladybug Battery Operated Night Light from child-safety brand Dreambaby.
In terms of popularity with Helen, my daughter, it has won hands down. Almost as soon as she could get her hands on the light it disappeared off to her bedroom and has hardly been seen since.
The light is about 20cm by 15cm and you can push down pretty much anywhere on the Ladybug's back to turn it on (what is the correct terminology these days ladybird or ladybug? It was always bird when I was growing up but bug seems to be growing in popularity!). The light shuts off automatically after 30mins so it's great if your child simply needs a little light while they drift off to sleep.
The light comes from some long-life LED bulbs. It's a pleasant, soft glow. I wouldn't really say it was enough to read a book, but it is just enough so the room isn't in total darkness.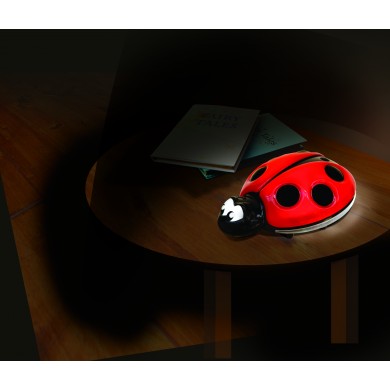 This particular product is powered by three AAA batteries. In other words, there are no mains power cables to worry about.
It's been a huge hit with Helen. She loves it, as does her little sister Elizabeth. Somehow we've avoided any disagreements between the siblings as to the light's ownership but I guess this could still happen!
You can expect to pay around £13. The light is available from Shop4kids. More information can also be found on the Dreambaby website.

Disclosure; A sample product was provided for review purposes. Thoughts and opinions entirely my own.
Interested in this blog post? Well have a read of these...