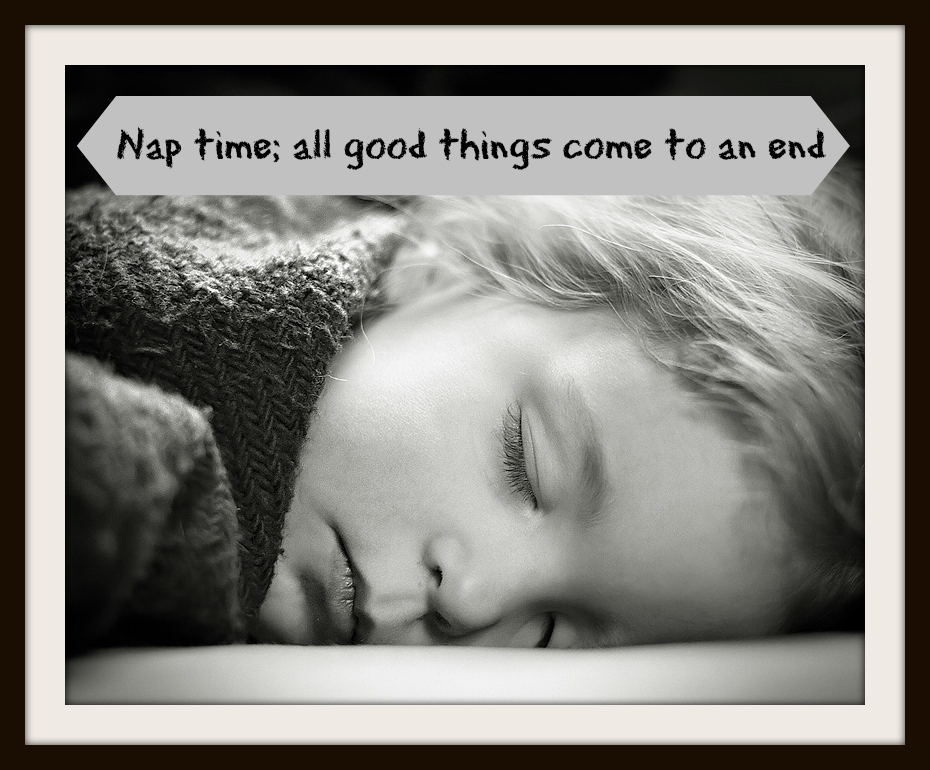 I knew we would reach this point. I also knew, now Toddler Adams is three years of age, that it would be sooner rather than later. Yes, that's correct, afternoon nap time has officially and quite suddenly come to an end.
It was only a couple of weeks ago that I was collecting Elizabeth from a morning session at nursery. I told one of the mums I was taking her straight home for a nap. She told me I was "lucky" and that her own daughter, who is pretty much the same age as my toddler, no longer napped in the daytime.
Over the past week or so, Elizabeth has been making clear she will not sleep during the day. It hasn't been particularly subtle either.
Oddly, she hasn't resisted going down for a nap. Instead she has made repeated and successful attempts to escape her room and appeared at the bottom of the stairs with a beautiful, cheeky grin on her face.
Until now, nap time has proved very valuable. It's when housework gets done. I also use some of it to earn money and get this blog written (the two activities essentially being closely linked).
I write in the present tense, but of course this will no longer be the case. These hours have, quite understandably, been claimed as Toddler Time.
Needless to say, I love taking Elizabeth for walks. I love baking with her, taking her swimming and so on. With the loss of afternoon nap time, however, I will have to reconfigure my domestic duties and my writing activities.
Until now she has only gone into nursery a few hours a week, mornings only. Having hit the age of three, she'd been bumped up to pre-school and I know that all her friends spend considerably longer in childcare, some of them almost full-time.
We will shortly receive 15 hours of Government-funded childcare. I think perhaps I have to accept the fact that her pre-school hours are going to have to increase.
I wouldn't want her to go full-time, but a couple of days a week, maybe two and half days? Helen, our eldest daughter, went to pre-school for a similar number of hours each week. She still talks fondly of the experience
The alternative is that Elizabeth is at home and I get stressed trying to balance her needs, housework and my ability to earn money, income this family needs. I just don't think that works for anyone.
Ultimately, I think the decision has already been made. I don't feel guilt, but I do feel a bit sad. Nap time was one of the signs she was still small but she's growing up and wants to explore the world. Spending time napping clearly stops her doing this!
So tell me, what would you do? Do you think two and bit days is too much in childcare for a three year old? How did nap time end for you?
Pic credit: Thejbird. Sourced from Flikr.com and reproduced under Creative Commons agreement.
Interested in this blog post? Well have a read of these...