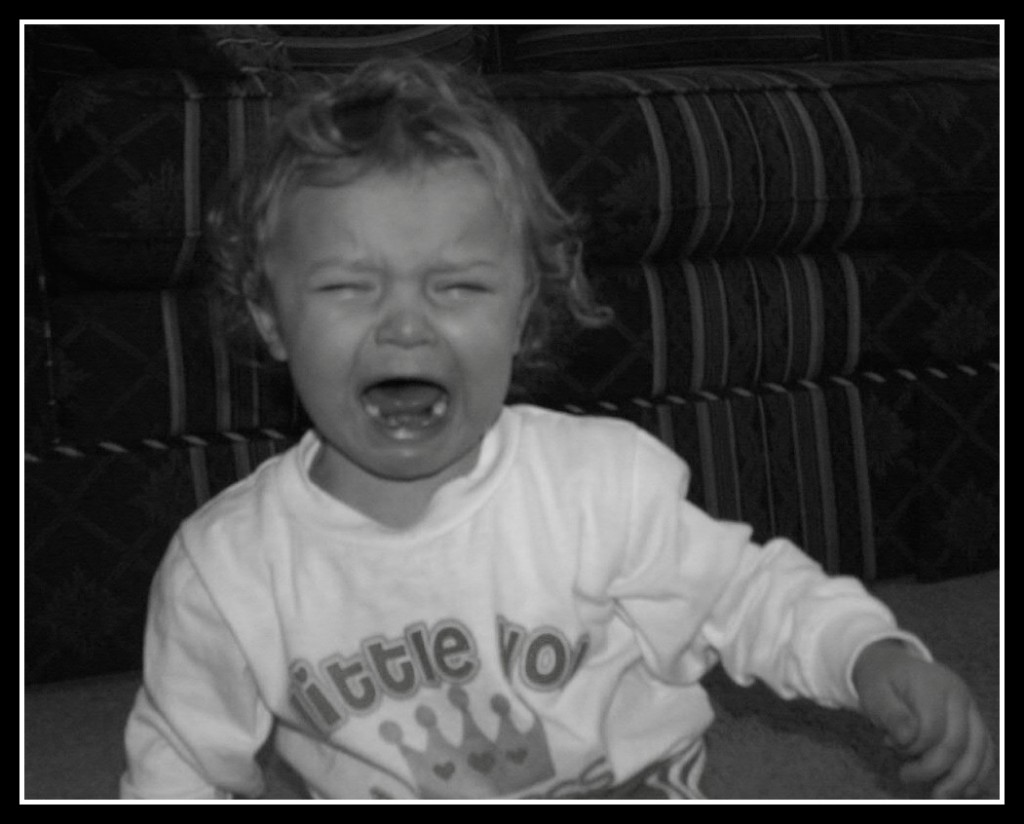 As I mentioned in this recent blog post, Toddler Adams has ceased having an afternoon nap. It's making life at home a little tough because she is so tired.
Elizabeth is great during the mornings. Just yesterday we had great fun playing games. She was given a toy doll from a family member for her birthday and we had to feed it and put it to bed (okay okay not everyone approves of such toys but she really likes this one).
Come the afternoon, however, and she begins to flag. If we've been driving somewhere she has, once or twice, nodded off in the back seat. On these occasions I've tried to put her down for a small nap on our return home. This doesn't work. Having figured out how to open her bedroom door, she climbs out of bed, opens the door and reappears at my side five minutes later.
When it comes to bath and bed time, well, that's it, we enter Tantrum City. Elizabeth has always been the more vocal and demonstrative of our two girls. Being the second child she has had to shout louder for attention so I guess this is common.
Nonetheless, full on tantrums were something of a rarity. Not any longer. Come bedtime, she is so tired that tantrums are inevitable and they are very loud. While guaranteed to happen at bedtime, they will happen once or place during the day too.
The funny thing is the tantrums don't bother me as much as I thought. I'll offer a hug and then leave her to it until she has calmed down. Anything else just seems to wind her up even more.
I'm guessing it's because she is so tired. As she's not napping in the afternoons, I have, as a temporary fix, introduced film time.
Regular readers will be aware that I dislike using screen time to entertain the kids. It's clear, however, that Elizabeth needs some time to be quiet and calm and watching Frozen or Wall-E before having to dash off on the school run seems to be the lesser of two evils. It keeps her calm, quiet and entertained for a short while.
I have also spoken to Mrs Adams and Elizabeth's pre-school. We've got to cross the Ts and dot the Is, but all are agreed that her hours will increase next year to two and a half days a week.
I may actually get some housework done when this happens. Even when Toddler Adams is watching films she still needs me. Sometimes she asks me to sit with her and that makes it hard to do the domestic stuff.
Have you got a toddler? Can you relate to this? How did you cope when nap time initially came to an end? Also, do you think this is an appropriate use of screen time?
Pic credit: Majovols. Reproduced under Creative Commons agreement.

Interested in this blog post? Well have a read of these...