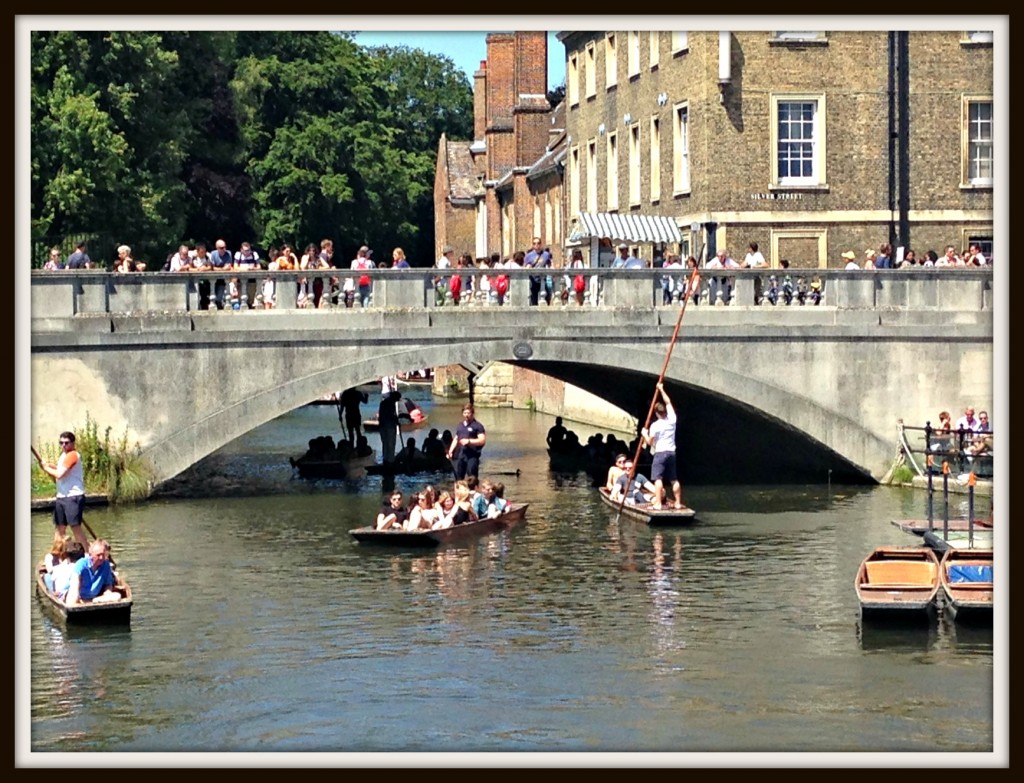 My teenaged nephew has been to stay with us for a few days. Yesterday I had to take him to Cambridge to make a long-standing appointment, a journey that I also made with Toddler Adams.
When the toddler started complaining of being hungry I nipped into a nearby shop for some food and then we went to have a picnic under the shade of a willow tree by the River Cam.
I say we had a picnic, it was more a case of I had a picnic because she refused to eat the food I bought her. I imagine the heat was affecting her appetite.
I took this shot near a very well-known pub called The Anchor. It struck me that it was about as stereotypically Cambridge as you get. There were so many punts on the river I don't quite know how they weren't crashing into each other.
Although I had all the best intentions, I completely forget to take my camera. This shot was taken on my iPhone in HDR mode. Apparently focal length was 4mm, aperture f2.4 ISO 50 (it was incredibly sunny) and the shutter speed a mind-boggling 1/1,178 of a second.
I have had virtually no time to get out with the camera this week. Hopefully next week I'll have a bit more time to practice my photography.
Interested in this blog post? Well have a read of these...