Over the next few weeks I'm expecting to spend a lot more time at the park with my girls as they get sucked into the football World Cup. I can't pretend to be any good at football, but I do love a kick around in the park and thanks to Angry Birds and Everton Football Club, Helen, Izzy and I will be trying out a few new tricks.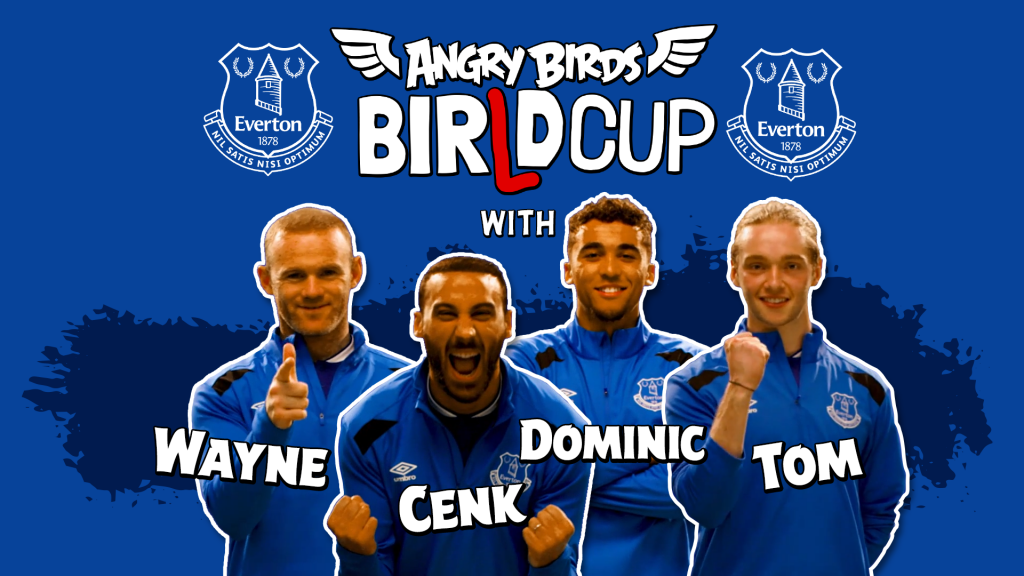 Starting today, Angry Birds, the popular video game from Rovio Entertainment, has launched the BirLd Cup. This is a fun series of videos that will see two teams, Team Red and Team Chuck, go head to head as they're taught new skills by Everton stars Wayne Rooney, Dominic Calvert-Lewin, Cenk Tosun and Tom Davies.
New videos will be uploaded to YouTube twice a week and they will battle it out for the coveted BirLd Cup. In true Angry Birds style, however, there is a catch.
The Bad Piggies, known for stealing the Angry Birds' eggs in the game, have taken control of the scoreboards. Will the scores truly reflect who has won each game? You'll have to watch the videos to find out.
The first video has just gone live on YouTube. I've embedded it below so you can watch it and see how the two teams get on trying out bottle flipping.
The next video will be live in a few day's time and the teams will be battling it out to establish who is best at the rainbow flick. If you keep an eye on my social media channels, I'll share the link once the next video goes live.
It's worth mentioning that both teams are led by familiar YouTube characters. Team Red is lead by Tekkerz Kid while Team Chuck has Roise Clark at the helm, who regularly appears on her sister's YouTube channel, Lovevie.
Helen, Izzy and I will be watching the videos closely in the hope we can pick up some new skills that we can practice in the park. The videos are only a few minutes long and they're very entertaining so it's a great way to spend some time together outside.
New videos will be put on YouTube every Wednesday and Saturday between now and Saturday, 7 July. As I say, I'll be sharing links on my social channels so keep an eye out for my posts and I hope you enjoy both the World and BirLd Cup!
Disclosure: This post was produced in association with Rovio Entertainment.
Interested in this blog post? Well have a read of these...