Fake news has become a huge problem over the past few years. It's an issue us parents have to address when educating our children about online safety. To mark Internet Safety Day, I'm delighted to be publishing this Q&A with well known psychologist Dr Linda Papadopoulos.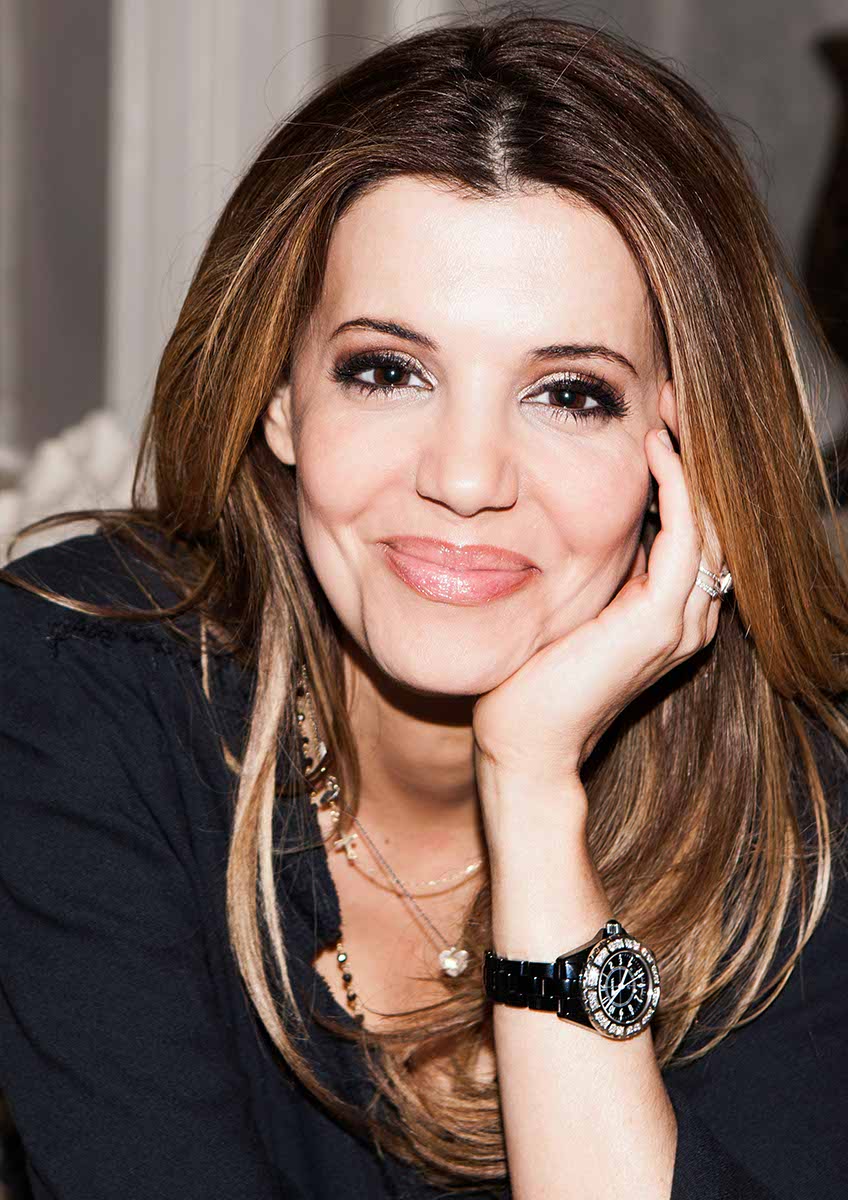 Dr Papadopoulos has had a 17 year long career as a research scientist and practicing psychologist. She's also fronted channel 5 shows Doctor Doctor and Double Cross and was on the team that produced the original Big Brother series.
This year Dr Papadopoulos is helping promote Safer Internet Day (9 Feb, 2021) with Internet Matters. The internet safety not-for-profit is using the day to highlight the risks posed by fake news and misinformation. Dr Papadopoulos explains why us mums, dads and carers need to be aware of fake news, how we should talk to our children about it and what we should do if we find our offspring have been taken in by fake news or are spreading it. Here's the advice she had to give.
Why should parents be concerned about the spread of fake news and misinformation?
"Fake news is dangerous because the decisions that we make in our lives are based on information that we have, and if that information is flawed, it means that we're not making the best decision for our well-being and those around us.
"For example, if you believe the Earth is flat, you might not trust transportation. If you believe that all vaccines are harmful, you may forgo getting a vaccine that could benefit your health.
"That's why it's crucial parents talk about the issue with their children and help them understand what is real and what is fake when it comes to their online world. It's all about teaching digital literacy and critical thinking skills so they can develop the tools to decide for themselves.
What sort of fake news and misinformation do parents and carers need to be aware of?
"Fake news comes in many shapes and sizes making it harder to spot. Types of fake news includes: fake papers (imposter news sites) which often showcases images and videos that have been manipulated, click-bait, ads that contain scams or false claims, hackers, headliners, satire, bots, phishing, deepfake among others. You can learn more about the different types at Internetmatters.org where they have a dedicated hub to fake news and misinformation."
Internet Matters has produced a quiz and misinformation hub on its website. Can you explain why this has been done and how families can use it?
"'Find the Fake' is a really informative and in-depth quiz from Internet Matters. It a fun and engaging way families can test their knowledge on spotting fake news and encouraging them to learn more about the issue. You can do it together as a family or if your child is older then they could take it on their own as part of their homeschooling. It aims to spark conversations between parents and young people about how to recognise fake news and limit the negative impact it can have."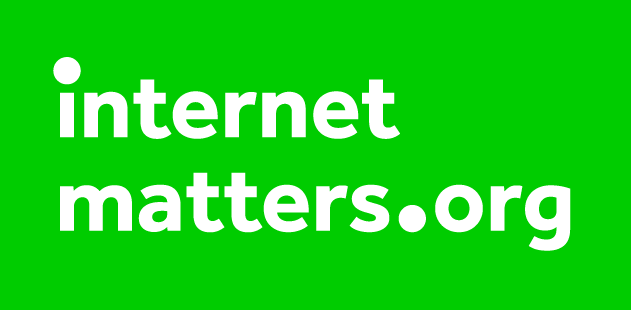 Have you any tips on how to talk to children about fake news and misinformation they might see on the Internet so they are not fooled by it?
"Talk about something that's happened in recent history – such as those who believe the Earth is flat. Explain that of course everyone should be able to air their opinions and ideas, but that there is a difference between 'beliefs' which are personal, and knowledge which is agreed upon by society and accepted only after it has been scrutinized by the scientific method and experts in particular fields. As such if they are unsure about something, they can look at sources that aren't based on personal beliefs but rather specialists and experts that have spent years studying a particular field- as opposed to people that are just perpetuating an idea.
"It's also really important to get children to foster discussion. One of the best ways that we can expose fake news is to ask questions, whether it's in school or over the dinner table to get them to look at evidence to substantiate their points while you do the same.
"It's vital parents are on top of this by talking to their children openly, using age-appropriate tools to protect them and checking in on their digital wellbeing regularly.
"And if they do spot it, make sure they know how to report it to stop it from spreading further and affecting other people. Social media sites have their own guidelines and easy steps to report content if you believe it is fake."
Are there any particular age groups that are particularly susceptible to fake news?
"Unfortunately, we are susceptible to fake news, even as adults. That's why it so important at any age to talk to your children about it and teach them to think critically.
"For younger children, it may be a good idea to talk about how information online is made and what people's intentions behind making it might be, for example making money, getting famous, or getting people to like them.
"For older children, it's important to stress that we tend to trust things that we agree with more than those we don't. Even if you read something online that you don't agree with, it's important to take a step back and consider the facts."
How should mums, dads and carers react if their child has been duped by some fake news or misinformation they have seen on line?
"Have a discussion around how to tell if something is fake or real. Talk to them about how the information they see online is created so they have a better understanding of the intentions behind it. Encourage them to read beyond the headline and if they do spot something, not to share it but to help set the record straight. Share quick and easy ways to check the reliability such as doing a search to double-check who the author is and how credible they are."
What's the best response if you discover your child has been spreading fake news or misinformation?
"Encourage them to admit 'I've got this one wrong'. There's nothing more noteworthy and brave and a true sign of character to admit this, and it is a wonderful discussion to have with your children. Teach them that they will be more respected for it. Explain they should put it right as it could be annoying or harmful to someone else who sees it. You can help them to post out the messages, if it's the first time."

Is this a particular issue during lockdown with children spending more time in front of screens?
"During lockdown there was increasing fake news around coronavirus that caused concern and confusion for young people.
"This why, especially at this time, it's important that you talk to them about the issues. Often children will rely on family and friends to fact check what they are seeing online, so it's important to have conversations about the issue to help them feel confident that they have the right information, and to stop them from believing false claims or dangerous myths.
"If they are feeling anxious or distressed by listening or seeing news around particular issues, encourage them to switch it off and point them towards doing something that they enjoy to take their mind off it and reassure them that they are safe."
Are there any other issues parents and carers need to be aware of during lockdown, such as cyberbullying or scams?
"Talk to them about the different types of cyberscamming from phishing to fake health product and remedies. Teach them to never open emails unless it's from a trusted sender, especially attachments. Do not click on links in games, video or sites sent in a message or text. It could be a fake or 'skin'. Instead, search for the original genuine website URL and check it out."
"Fake social media posts and accounts help fake news to go viral. Fortunately, there are a few simple checks you can teach your child such as looking for a blue tick on Twitter and Instagram profiles, or a verified badge on Facebook or YouTube channels. Check images shared through a reverse image search, or look at the account names: Does it have loads of numbers? This may suggest it was created by a bot."
Are there any podcasts you've made or articles / books you've produced that parents may find useful when dealing with the online world?
"Head to Internet Matters (see link here) where there is a host of tools and expert advice on helping your child navigate their online world safely. You'll find support with a range of issues from fake news to cyberbullying, screen time to sexting."
You'll find more information about Dr Linda Papadopoulos and her work on her website. Please do also visit the online safety section of dadbloguk for more hints and stops for keeping your children safe while they're using the web.
Interested in this blog post? Well have a read of these...