Earlier this week we went for a family walk on a nature reserve. The sun was beating down and my daughters, Helen and Izzy were struggling with the heat, so we took a break.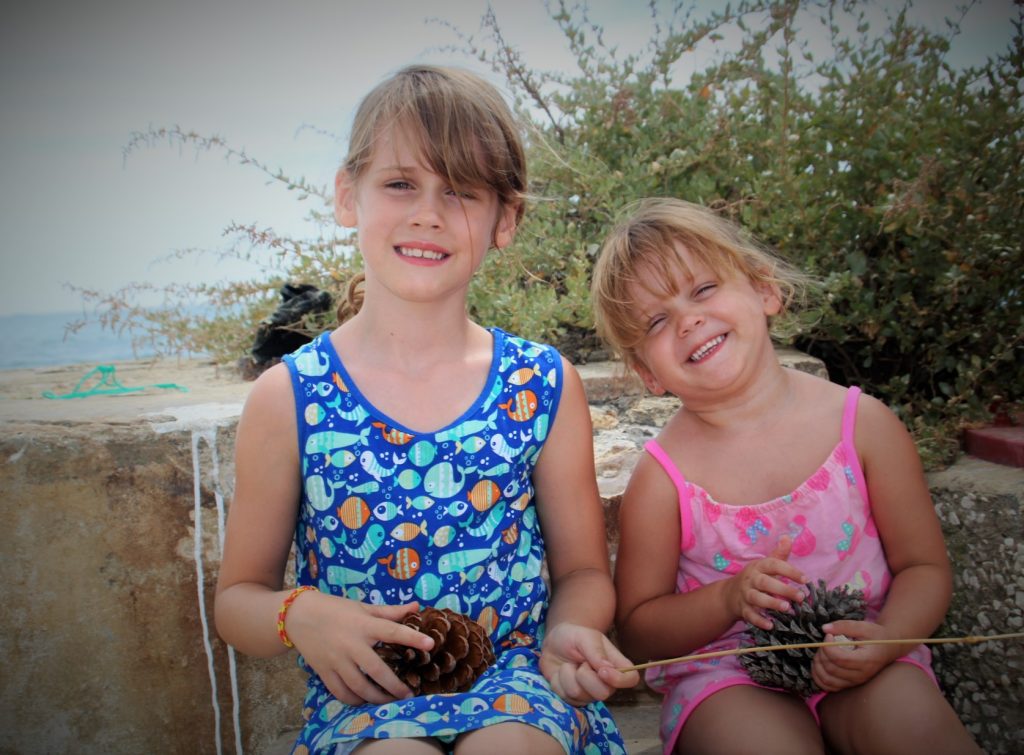 After a few polite requests, the two of them agreed to sit next to each other and pose for this picture. As you can see, they had been collecting pine cones and found some massive ones.
For me, it is simply a lovely pic of the two kids together. I also really love the cheeky look on Izzy's face. I have linked this post to the #MySundayPhoto linky hosted by the Photalife blog. Click on the badge below to visit the linky.
A little reminder for you. I am a judge in the eHarmony #LoveCaptuured2016 photography competition. If you are interested in entering and want to find out more, follow this link.
Interested in this blog post? Well have a read of these...