Do you struggle to find ways to entertain your children outsdoors? Research from Persil, carried out as part of its #DirtisGood campaign, suggests many mums and dads have difficulty finding ways to play outside with their kids.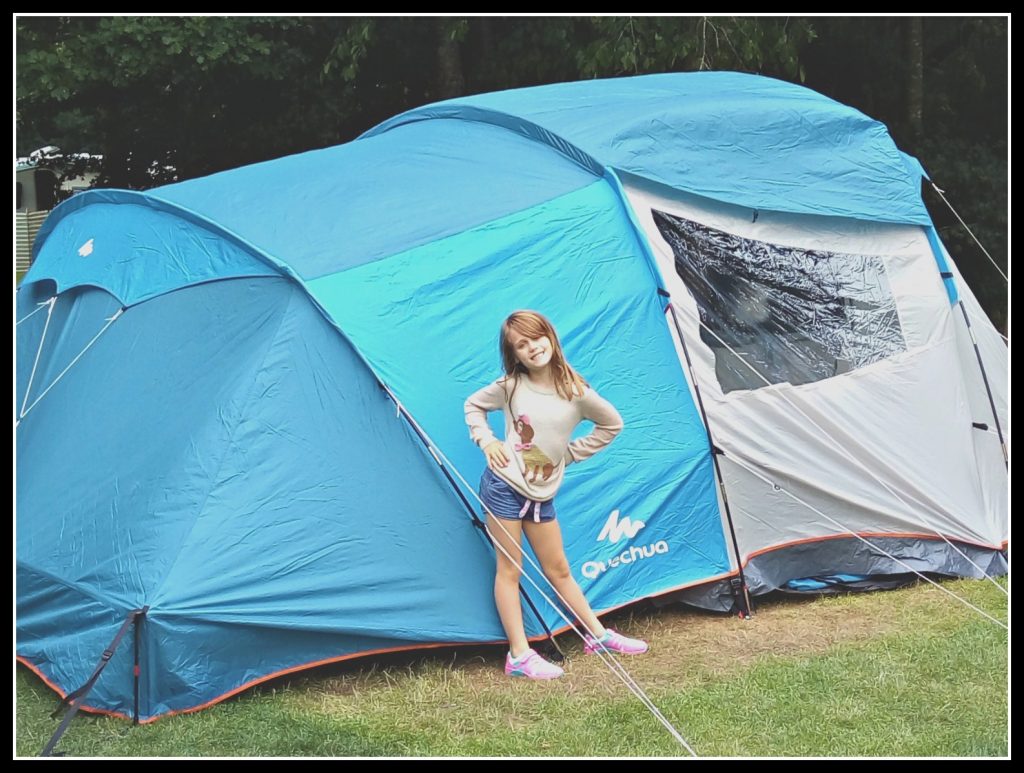 In a sad sign of how childhood is changing, 39% of the parents who were quizzed as part of the research admitted they avoid outdoor play with their kids altogether because they lack inspiration.  A further reason to avoid outdoor play was the unreliable British weather, cited by 40% of the 2,000 strong sample.
Bizarrely, a further 30% claimed outdoor play is too expensive. I found this very surprising, more so when the research claimed the average spend on an outdoor activity is £100. It left me wondering why parents are spending so much.
Some time ago I spent £20 on a second hand trampoline for my kids. That investment as paid itself back many, many times over as has the £30 I spent on my eldest daughter's pre-loved bicycle. Footballs and play parks are also invaluable to this family, neither of which comes with a heavy-duty price tag.
Lack of imagination among parents is bad enough, but I can kind-of understand it. Today's kids have many more entertainment opportunities such as computer games. Parents frequently work long hours and modern life is demanding, leaving mums and dads tired out.
Cost, however, is a different issue entirely. I find it desperately sad this is considered a barrier to outdoor play. Many of the cheapest and healthiest forms of play are outdoors and don't involve an Xbox, computer, tablet, smartphone or spending any money whatsoever.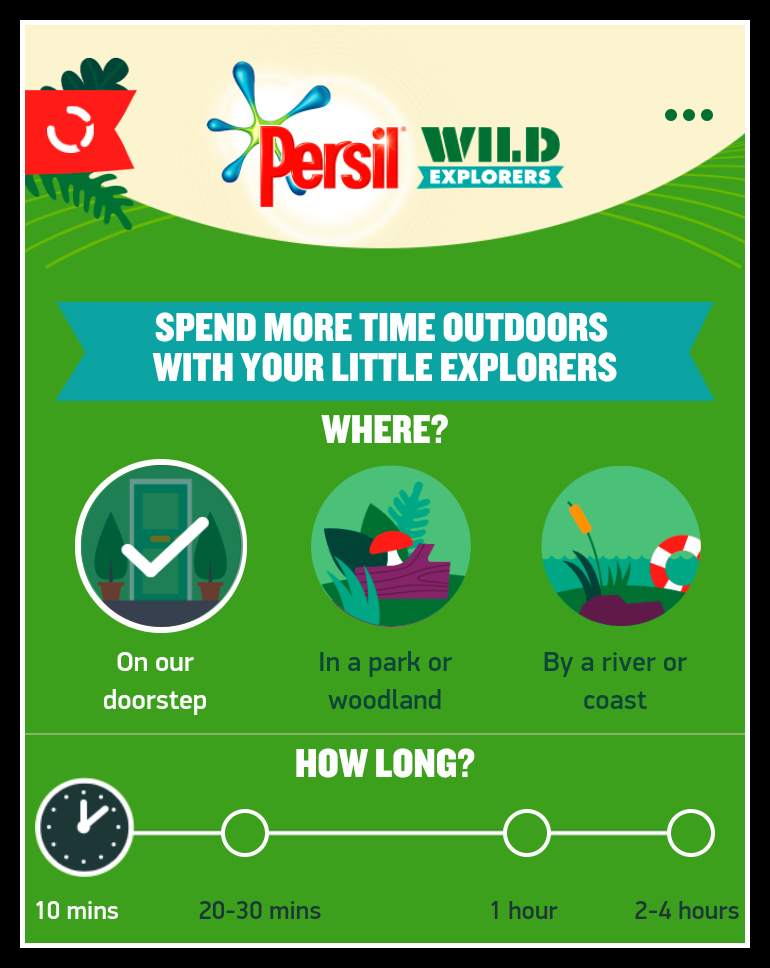 To help parents that struggle with inspiration and who find cost a worry, Persil has produced a free app for iOS and Android devices. Called Free the Kids, it has been produced in conjunction with charity The Wild Network and lists 100 ways parents can entertain their children in the great outdoors.
I've had a good look at the app. You can choose where you wish the activity to take place: on your doorstep, in a park or woodland and by a river or the coast. You select how long you want the activity to last and the age of the children.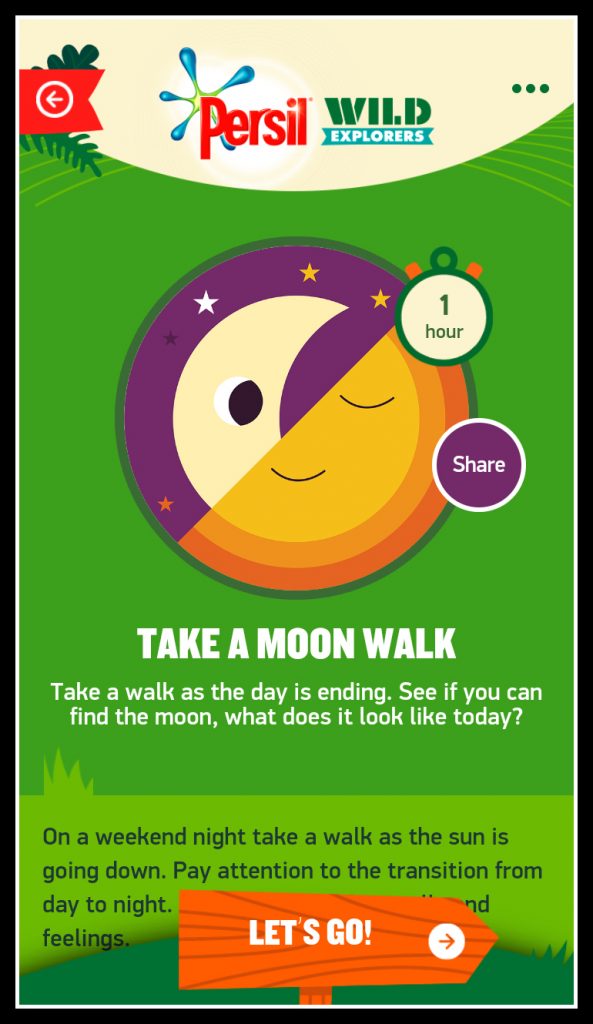 The simplicity of the suggestions is very impressive. The app may suggest flying a kite, making a butterfly feeder, making a mud volcano or playing conkers. The app lists many cost effective activities.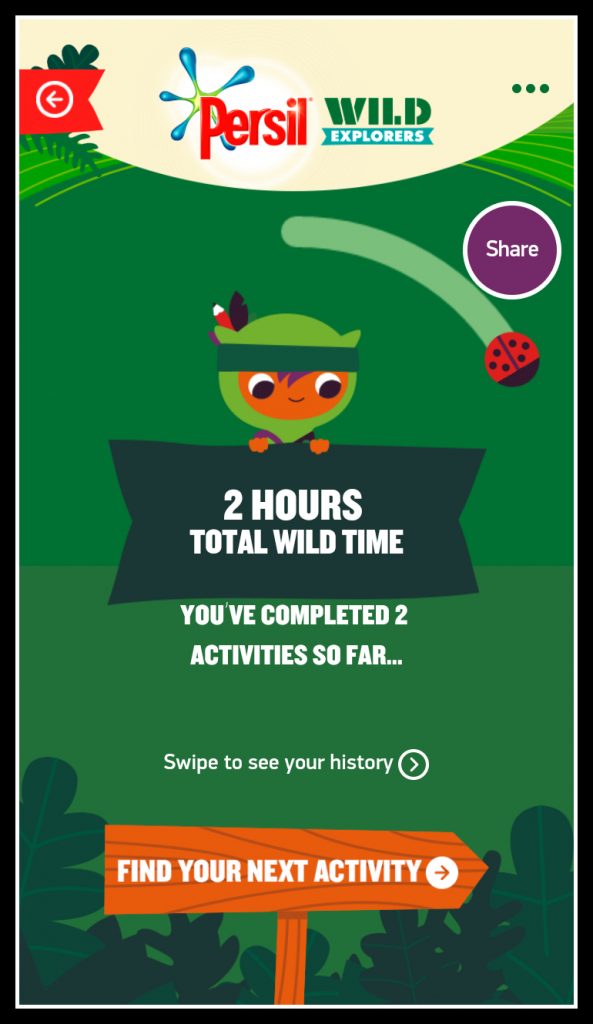 Jennifer King, senior brand manager for Persil UK and Irlsnd, explained why the company decided to launch the app. She said: "We truly believe dirt is good and outside play is an essential part of a child's development. We also know parents' lack of inspiration is one of the biggest barriers British families face when it comes to outdoor play so we wanted to create something to help parents free the kids."
Although Persil's survey highlighted some of the barriers preventing outsoor play, it also revealed some classic forms of entertainment remain very popular. A trip to the seaside was the most popular way children wanted to spend time outside (69%) followed by day at a theme park (62%), day at an adventure park (39%), camping trip (27%) and bike ride (21%).
Do you encourage outdoor play in your child? If so, what is their most popular activity? Maybe you struggle with inspiration or cost. If so,
please leave a comment below. I'd be interested to know your thoughts.
Disclosure: This post was produced in association with Persil.
Interested in this blog post? Well have a read of these...