Here is my daughter Izzy, making clear she is enjoying the final few days of summer. As you can see, she was sitting in a tree at the time, the space on the branch seemingly custom made for her.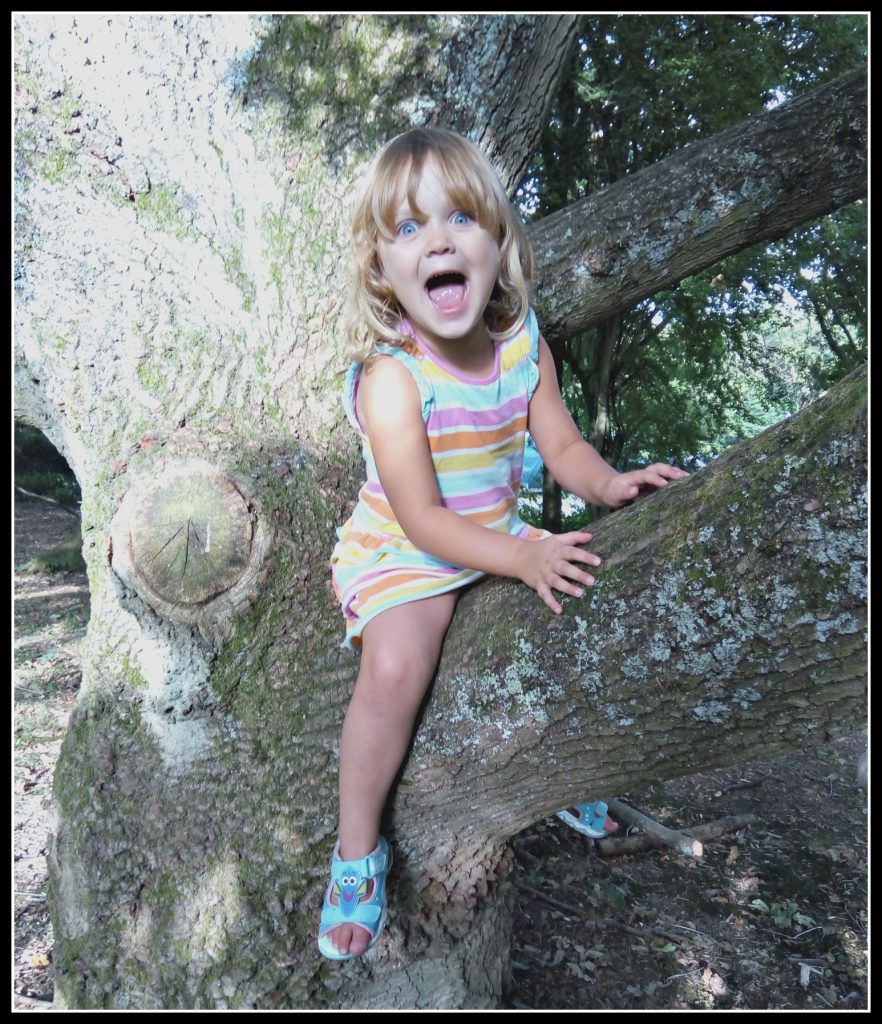 The picture was taken on a campsite when I fulfilled a long-standing promise to take my girls camping. This is something we have done in the past as a family, but only in a motorhome. This time, however, we stayed in a tent (a blog post about our adventure is coming very soon).
There was a small wooded area on the campsite. For some reason, all the children were attracted to play in it, including Helen and Izzy. My two wanted to have a go at climbing the trees and so I gave them a helping hand.
I didn't have my camera with me and so this is a quick snap taken on my phone. Even so, I love the resulting image. I am happy to admit the picture would be worthless without that expression on Izzy's face.
Oh, yes, I am aware her shoes are on the wrong feet. It was the summer holidays and standards slip, right?
I have linked this post to the #MySundayPhoto linky hosted by the Photalife blog. Click on the badge below to visit the linky and see amazing photography from other bloggers.
Interested in this blog post? Well have a read of these...