Send up the fireworks! Ring the church bells! Pour out the drinks! July 19, the so called Freedom Day, is less than a week away and COVID restrictions are going to be relaxed in England, including the 'work form order' that has, with one brief and disastrous interlude last summer, been in place since March 2020.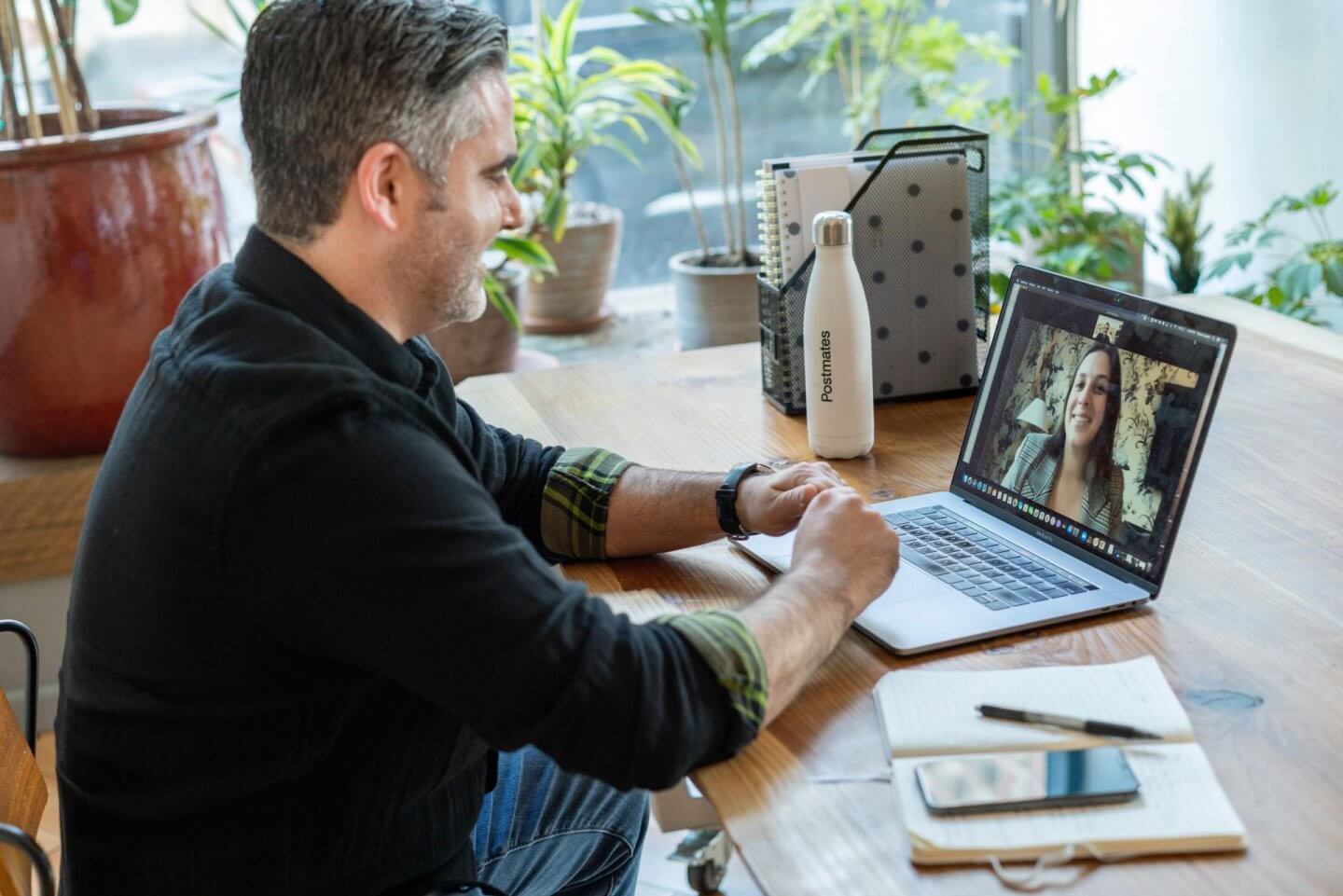 Let's just take a moment to consider what this means in a bit more detail. There's an awful lot that could be said about this: Whether it's correct that face masks become voluntary, what will happen to schools in September, why the rules are being relaxed before young adults have had both COVID shots.
I've got many concerns, but I'm going to focus on the work from home issue. Since March 2020 we've seen massive strides taken in the widespread acceptance of flexible working. Whatever happens in the weeks and months to come, we must not see this rolled backwards.
Various sources have painted slightly different pictures about what's gone on in the nation's homes since the pandemic struck. Nonetheless, there has been one consistent theme: Men have been more active and involved fathers. The Fatherhood Institute's Time for Dad campaign makes this quite clear, as does the superb Parents in the Pandemic research, led by Dr Jasmine Kelland of Plymouth University. While the domestic burden on women has grown, men have also taken on more household chores. Imperfect, yes, but a step in the right direction.
Added to this, productivity does not seem to have suffered. I'll be honest, I was surprised by this, I thought there might be a negative impact on productivity, especially during periods when schools have been closed to most pupils, but this does not seem to have been the case.
The removal of the commute has done wonders for family life. It's made workers happier and happy workers are generally more productive.
In my family, it's been wonderful to have Mrs Adams help get the kids ready in the morning. My kids have seen much more of their mum and she's been able to oversee homework and go for walks with the kids without having any impact on her working day.
Unfortunately, I see other forces at work. A quick look at LinkedIn reveals employers not only dropping all COVID restrictions, but expecting employees to return to the workplace ASAP. Goldman Sachs and Morgan Stanley have both made clear they want staff back at their desks at the earliest opportunity.
Even former Tory party leader William Hague took to the Times newspaper earlier this week in a bid to scare older workers back to the office. If they didn't, he proclaimed, Gen Z and Millennials with greater stamina would snap up their jobs!
Hague follows in the footsteps of Chancellor Rishi Sunak. He's made a number of statements suggesting everyone should get back to their workplace at the earliest opportunity, his most recent proclamation being last week when he said younger staff would benefit from a return to the workplace.
Of course, this is the same Sunak who has also said that town centre economies would suffer if people worked from home. It's a valid point, but if people work from home, they buy local. There's a chance here for small, local retailers and service providers to open up in the suburbs, towns and villages and boost economies that have long been recognised as flagging.
For some reason, the pre-pandemic status quo is seen as a shining beacon of good practice. The days when a man's flexible working request was twice as likely to be turned down compared to a woman's. The days when an hour long commute each way on crowded public transport was seen as quite acceptable and employer's were ham-strung by that commute and only able to recruit employees living within a 30 mile radius. You got your over-priced, poor quality coffee from a CostaMcPret at a train station retailer operated by a mega franchisee and returned home in the evenings to children you rarely saw.
If there's one positive impact of this pandemic, it's a more liberal approach to flexible working in all its forms: remote working, non-uniform hours, working from home etc.. We must retain this approach and make clear to our political leaders when they're getting things wrong.
Let's not forget that pandemic remote working is not normal remote working. Remote working does not have to be done from home, it can be done from anywhere. Under non-pandemic circumstances, us mums and dads wouldn't be balancing remote working with remote schooling of children.
If people want to work from offices one, three or five days a week and the employer has the capacity, let them! I don't want to see remote or flexible working forced on anyone, but I don't want to see it removed from them either.
The pandemic gave us a new era of flexible, remote working. It's benefited employees, productivity hasn't suffered and it's done no harm to employers. In fact it's kept may of them operational during difficult times. Family life for many people has also improved hugely. Let's not allow poor decisions by our political leaders take away what has, for many, been an extraordinary success.
Oh, and one final thought. Can we just ban the phrase Freedom Day? Most primary school kids have a good enough understanding of viruses to know this is an incredibly misleading term. Quite what the future holds, I don't know, but even the libertarian minded British Government has conceded restrictions may return. We will never be entirely free of COVID and we've got to learn to live with it so Adapting To Co-exist With Another Dangerous Illness Day would be a much more apt title.
Interested in this blog post? Well have a read of these...