We moved house about three years ago. It was a superb decision and one that benefited the family greatly. While I didn't envisage another move for some considerable time, I have a strange feeling that we may soon be selling up and moving on again and there's one reason for it: Lockdown.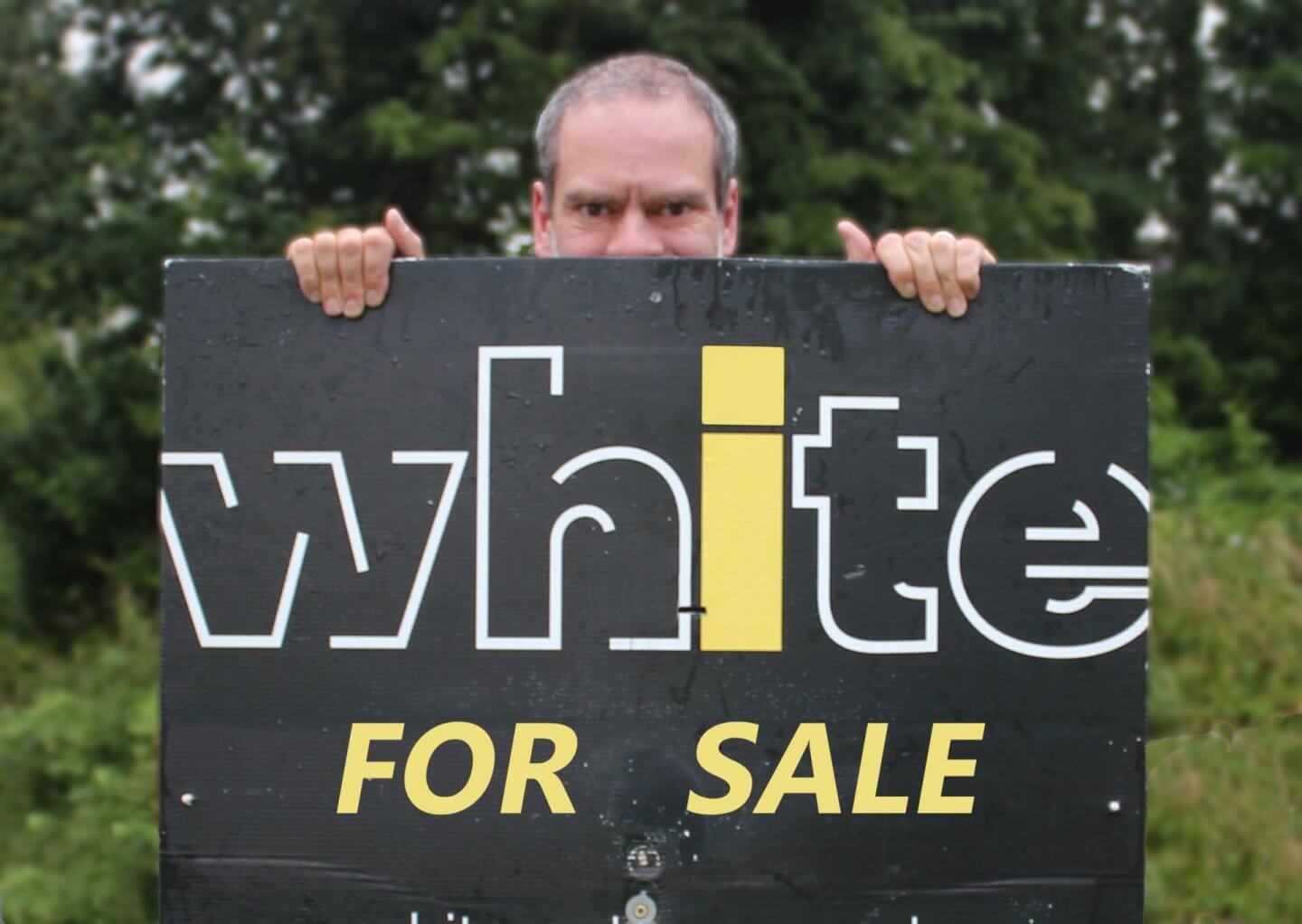 I'm sure there's a medical term for what Mrs Adams and I are feeling. Something like Lockdown Blight, House Arrest Anxiety or maybe something theatrical and German like wütend ausgangssperre schnitzel (yes, I made that phrase up).
The problem stems from spending so much time at home. When you live, work and educate your children in the family home, you really get to appreciate every single little flaw and shortcoming your property has. I mean you really get to know what could be improved.
When we moved into our present abode, I felt the small garden was a selling point. We'd moved from a place with a very large but high-maintenance garden. I was glad to see the back of the tall hedges that needed trimming, the awkward lawn that needed mowing and the fence that needed occasional maintenance work.
Do you know what you need when you've got two young children? A large garden. I think a really unruly, messy garden would be fine, but the teeny tiny one we've got has proven to be something of a hindrance., especially over the past 18 months.
That said, I have to acknowledge that we're lucky to have any green space at all. Quite how flat dwellers have coped over the past 18 months I do not know.
Daft as it sounds, but electric sockets are not in the right places. As for the open plan kitchen / diner, we knew this feature might be a bit of an irritation, but more than once the kids have wanted to watch something on television and I've wanted to listen to a podcast. Needless to say the kids have had their way every time.
I do tend to be quite tolerant and happy to put up with certain shortcomings. I hadn't really felt all that bothered by our house's shortcomings until Mrs Adams started listing the things that bothered her.
The reality is that these things have only been bothering her since she started working from home and spending so much time here. Pre-lockdown, she was out the house 12 or so hours a day.
When Mrs Adams first mentioned small flaws she saw, I reacted with a certain amount of disdain. Over time, I have come to appreciate she may have a point. No, that underplays things. As more time passes, I find I have an ever more serious case of wütend ausgangssperre schnitzel.
Every few days Mrs Adams finds something on Right Move that looks appealing. A few months ago I would have ignored her in the hope she'd simply get the message I wasn't interested in moving again. I then went through a phase of casually glancing at the screen and pointing out that we couldn't afford the properties she was looking at.
I now find myself offering opinions on how far I'd be willing to move, what the garden should be like and how many bathrooms the house should have. It's been a gradual, slippery slope, but I have essentially checked out of this house.
There will be no immediate move and I wouldn't want to move too far as we don't want to move the kids out of school, but I can see it happening in the next year or two. When we moved here, we assumed we'd be here until the kids had completed their schooling. COVID has changed everything and while I have thus far managed to dodge catching the dreaded 'Rona, I have definitely got a case of wütend ausgangssperre schnitzel thanks to all the time I've spent within these four walls.