I'm really not a fan of the phrase Freedom Day. It strongly suggests the pandemic is over and we can all go back to living the lives we did in 2019. As anyone with any sense knows, that isn't really the case at all. For clinically vulnerable children, so-called Freedom Day, will mean something completely different altogether.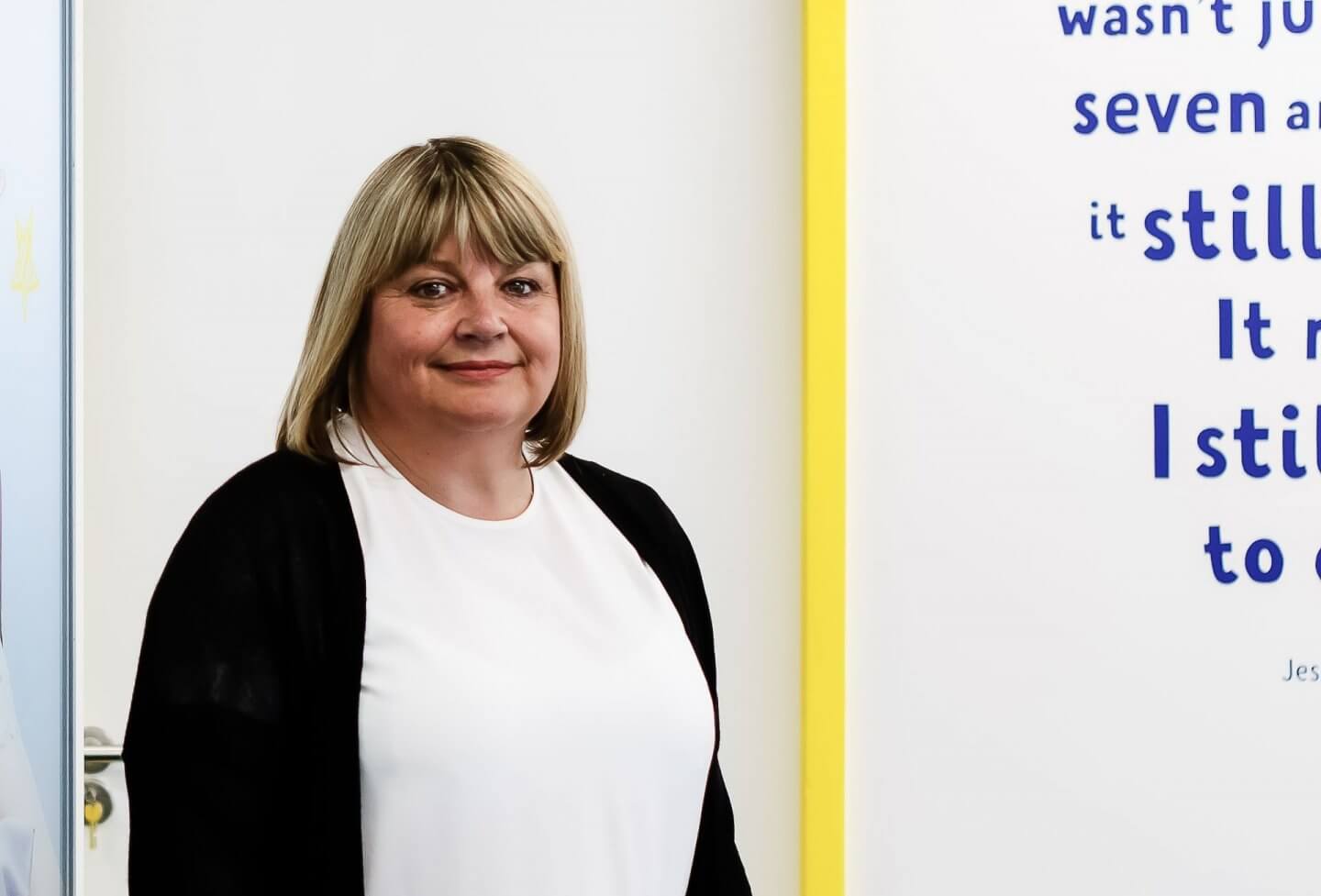 Starlight is a charity that works with seriously ill children and their families. It encourages these youngsters to give them some respite from their illness and treatment.
For many families, July 19 and the relaxation of COVID restrictions will enable them to get out more and gather with more people. For the individuals Starlight works with, that won't necessarily be possible and the charity has predicted a surge of A&E admisisons in the weeks to come.
In this Q&A, Starlight Chief Executive Cathy Gilman explains what the so-called Freedom Day means for families with a clinically vulnerable child, why A&E admissions might increase and how Starlight helps families. The one thing I take away from this is that whatever any one does over the summer months, we have to keep in mind is that clinically vulnerable people could be anywhere and we all have a responsibility to protect them.
Can you please say a bit about the work Starlight does
Starlight is a national children's charity that uses the power of play to improve the wellbeing of seriously ill children and their families. We champion the importance of play and defend every seriously ill child's right to it. We listen to the needs of families and health professionals and provide hospital play and distraction services, and a programme of fun events and experiences. We support children, families and health professionals to make moments of escape for those who are seriously ill and need it most.
For children, play is essential for their development and serious illness and hospitalisation are a real barrier to play. Many of us don't realise that play is a basic human right which is mostly overlooked, but is vitally important, and never more so than over the last 18 months.
Being ill in hospital as a child can be a frightening and scary place and they can miss out on vital play. Starlight is here to make sure they still have access to play.
There's been a lot of talk about Freedom Day. What is the reality of Freedom Day for the families you work with?
Freedom Day will be like any other day for many of the families we work with. We've all had a flavour of isolation and anxiety over the last few months as we strive to be free of infection. For the families that we work with, this is the reality of every single day and that won't change on Freedom Day. It's likely though that easing of restrictions like mask wearing will make them feel more vulnerable as this has until now given them an added layer of protection.
The charity has estimated a sharp rise in A&E visits this summer. Why is this?
We're seeing a big rise in lots of the normal childhood infections that usually start in late September and into winter. But because of lockdown, many young children didn't have any of these last winter when they weren't mixing with other children. So, there are a lot of these all going round at once and that's very unusual for this time of year and putting A&E under increased pressure.
Can you say a bit about the 'Boost Boxes' you issue to children?
Starlight's Boost Boxes are used by hospital teams across the UK, quite simply to provide a boost and help children get through the tough days when they are feeling worried, scared or alone. They are filled with fun toys and games to brighten their mood and keep them entertained.
With hospital visiting hours still reduced, life is lonelier than ever for children in hospital at the moment. That's why we've created our new summer boxes, filled with special summer themed toys, arts and crafts which will be sent to hospitals around the country to reduce anxiety, distract and entertain children in hospitals this summer. This is such a simple thing, but the impact this has on a child's hospital experience is enormous.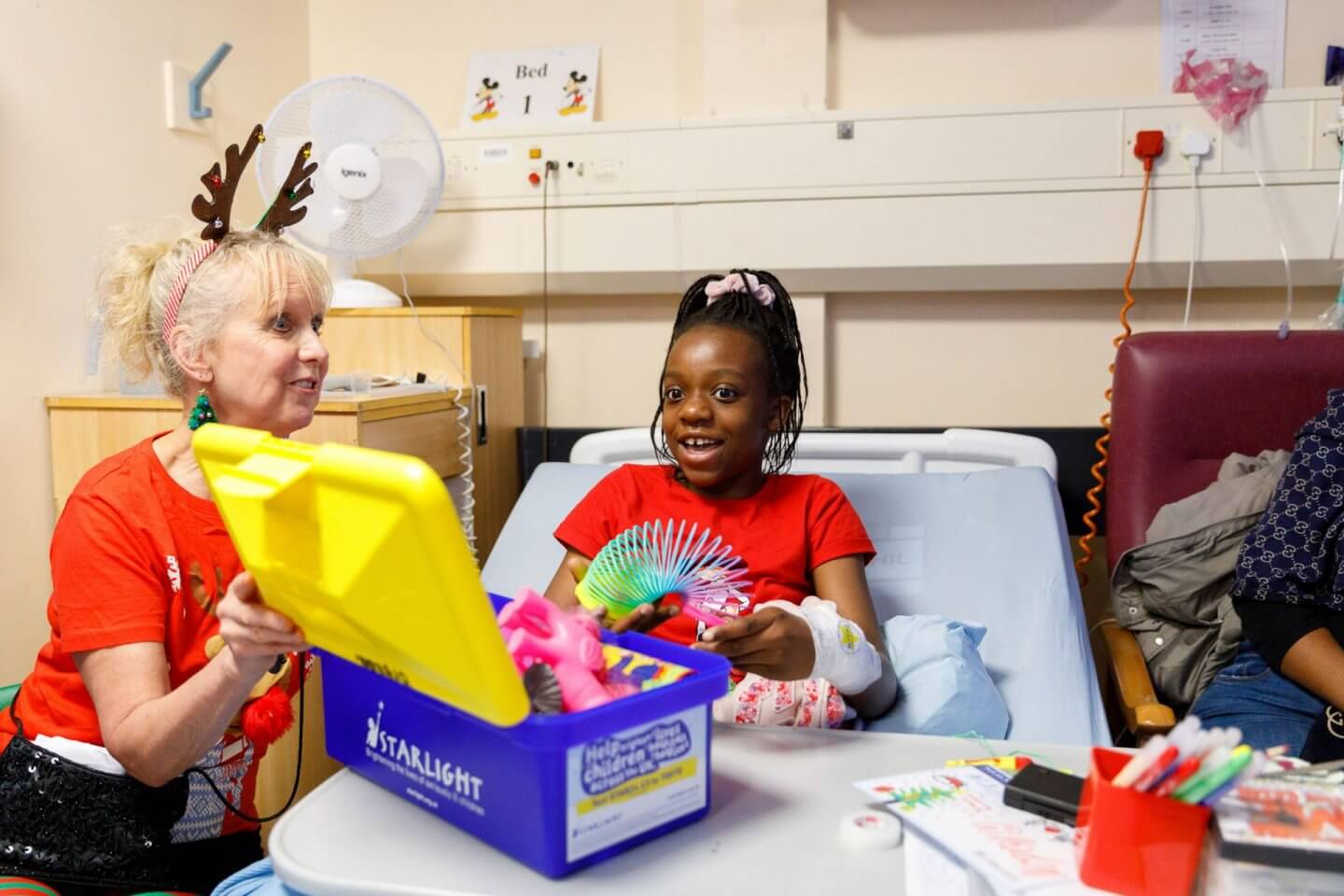 What should those of us who are not clinically vulnerable keep in mind now we have greater freedoms?
It's so important to remember that not everyone can share those freedoms.
For anyone clinically vulnerable, the thought of no masks and no social distancing is not a good thing and won't make life better. Please remember that. Simple things like wearing masks on public transport or in busy shops, as well as keeping your distance from others are easy ways to give everyone an added layer of protection, and show respect to those around you.
What challenges have children with long term health conditions faced during the pandemic?
It's been incredibly tough for all children but none more so than those who are seriously ill or have long term health conditions. During the pandemic, hospital is a scary place for us all, but as a child it can be even more terrifying. They may be moved to unfamiliar wards and faced with staff wearing additional PPE. Restrictions have also meant they can only have one parent visit them at a time, which also means no visits from their brothers and sisters too. For children undergoing treatment such as chemotherapy, they have to be so careful as even catching a cold could be very serious.
There must have been a serious impact on their families as well?
It's incredibly tough on families too. When you have a seriously ill child your whole world can change but with added issues to face, it can be a huge challenge. I know of parents who have had to move out of the family home as they continue to work during the pandemic but don't want to bring anything back to their child. It's so tough not being able to give them a hug and only wave through a window, many children are too young to understand why, which is heart-breaking to hear.
You say you have activities planned for the children you work with so they can still enjoy summer. What kind of things have you got planned?
We have our summer party in August which truly is a highlight of our calendar! It's a fab day, especially catered towards families with seriously ill children. This means it's entirely accessible and a great chance for families to get together. Meeting others in similar situations is so important and has not been possible over the past year. We also have our drive-in cinema screenings, a fun socially distanced way to have a family day out whilst keeping safe. For the most vulnerable we offer online parties offering social connection from the safety of home.
If someone wanted to support Starlight, how could they go about it and where can they get more information from?
We are so grateful to anyone who would like to support Starlight and help us to protect play in hospitals this summer and beyond. We've just launched our Freedom to Play Campaign and we are asking everyone to Skip for Starlight. Our website has information about all our services, and ways to fundraise for the charity.
Go online to find out more about the Starlight Charity.
Interested in this blog post? Well have a read of these...