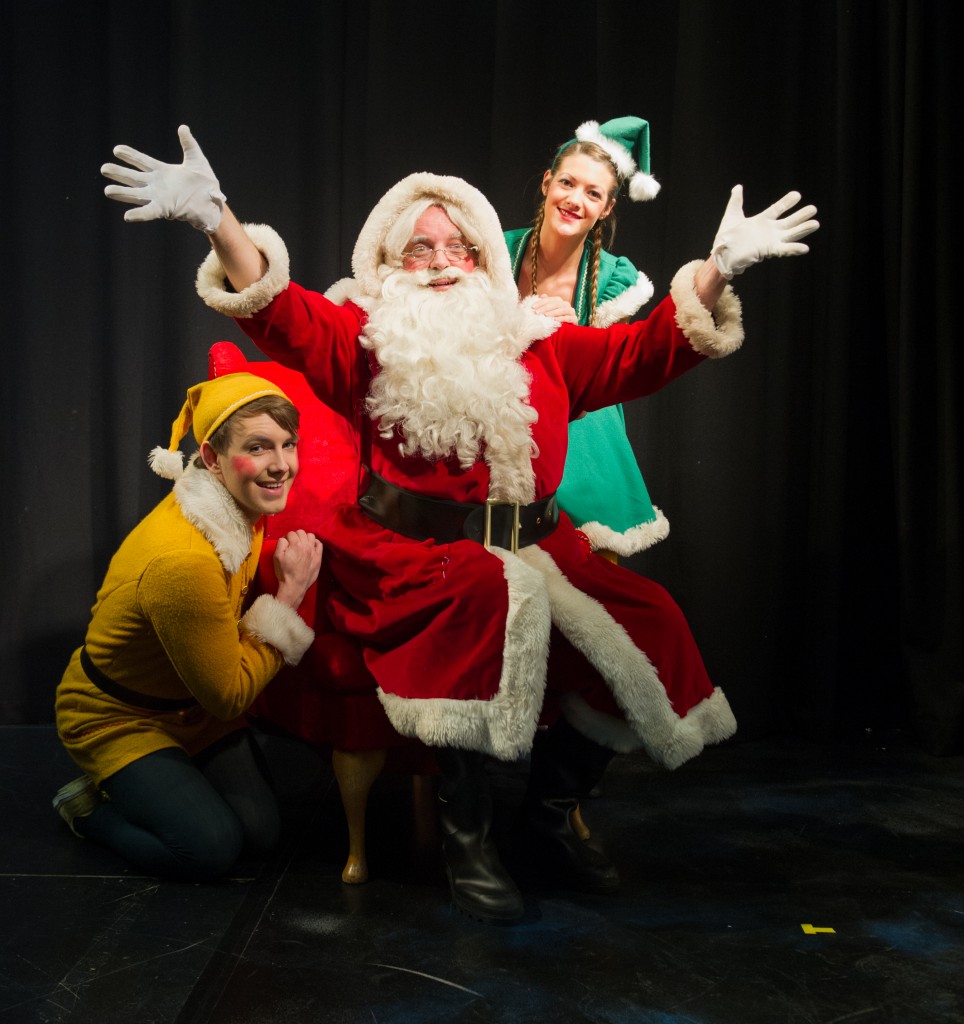 The Fairfield Halls is major theatre and cultural hub in Croydon, not a million miles from Chez Adams in South London. It's not the closest theatre to us by any means, but it's one of those places that you feel guilty for not visiting more often.
All this seems to have changed over the past few weeks. The family and I recently visited when the Fairfield Halls held a Frozen sing along and just the other day I was back with both my girls for the launch of a new Christmas play arranged specifically for youngsters.
Called Santa Claus and the Magical Christmas Journey, the three-person play follows what happens when Father Christmas tries to deliver presents to all the boys and girls in the world, only for his sat nav to break down when he reaches Croydon (yes, really). Can the sat nav be repaired? Will the children get their presents? Will the two elves that stowed away on the sleigh help Santa get his delivery run back on track?
You'll have to go and visit the play to find out. It's a short production of around 45 minutes and there is lots of audience participation, songs, bubble and snow machines and jokes. Oh, and Russell Grant is the voice of the sat nav.
It's aimed at children of two years old and upwards. I took along my two year old plus her five year old sister and a friend. They all enjoyed themsleves, although the older two got the most out of it. That said, it was ideal in length as I don't think the toddler would have sat still any longer.
The production runs from now until 24 December and it will peak at five (yes five!) performances a day as Christmas approaches. Tickets for children start at £10 and adults £12.50 and can be bought from the Fairfield website in advance. There are group and family discounts.
This isn't all that the Fairfield Halls has to offer over the festive season. There's a full-on Snow White and the Seven Dwarfs panto featuring Gareth Gates and this runs from 5 December until 4 January. There are some special offers for the first week, after which adult and children's ticket prices start at £21.
For further information about my review policy please see my disclosure page.
Interested in this blog post? Well have a read of these...