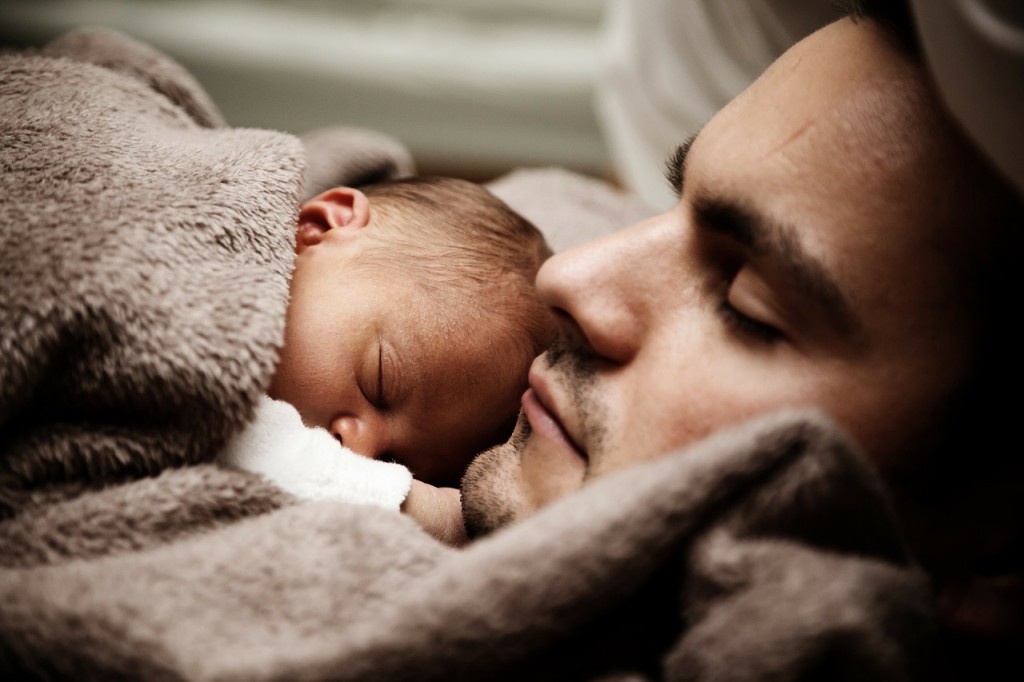 Shock horror! A new survey has found the majority of men disagree with shared parental leave, which will come into force from April next year.
The survey in question comes from online recruitment specialist Glassdoor. According to Glassdoor's blog, the survey of 2,000 men and women aged 50 and under found that;
23 per cent of men agreed new parents should share parental leave
This figure rose to 31 per cent of men in the 18 to 24 year old age group
42 per cent of men would take the maximum paternity leave in the event of their partner having a baby and
12 per cent would take the maximum paternity leave while their partner took the minimum maternity leave and returned to work.
Are these finding surprising? Not in the slightest. The introduction of shared parental leave represents a massive cultural shift. It's going to take years for society to change and acknowledge that early years childcare is not the sole preserve of women.
Even so, Glassdoor's findings, as published on its website (see link above), are somewhat lacking in substance. It sheds no light whatsoever on the earning potential of the men and women questioned. If daddy earns four times what mummy does, then you can hardly blame him for having concerns about his salary being slashed to the statutory minimum for a protracted period of time following the birth of a child.
The most fascinating thing to come out of this survey, however, was a discussion that took place this morning on Radio 4's Today Programme. Two interviewees were on the programme to discuss Glassdoor's findings; Adrienne Burgess, chief executive of the charity and think tank the Fatherhood Institute and Lynne Burnham of the campaigning organisation Mothers at Home Matter.
I've always had a quiet admiration for Mothers at Home Matter. Although a father, I've kind of assumed it would still represent my interests as a stay at home parent. Unfortunately the outcome of today's interview changed my opinion significantly.
Not too surprisingly, Burgess came out supporting shared parental leave but was realistic and conceded it was a "baby step." There was also a very interesting discussion about the impact shared parental leave may have on breastfeeding rates. Although I've not written about it, this is something I have pondered over. I can imagine the next piece of family friendly legislation may well be an obligation on employers to provide women with facilities to express and store milk in the workplace, but back to the Radio 4 interview.
Burnham was asked if she thought men would "take advantage" of shared parental leave. Her response was staggering. I was so taken aback I listened to the interview on iPlayer so I could transcribe it (you can listen to the interview here, skip forward to 2.54:34). Here is what was said:
"Well no, I'm not sure men will take advantage of it because as this report says, one in three fathers (I'm not sure where Burnham got this figure from) don't actually want this shared parental leave. I think it's really important that fathers have a full role with their young children, with their babies, but dad's role comes into play much later on in their child's life. When they are babies, babies need to bond with their mother and this won't help anybody, let alone small companies who won't be able to afford to run this project."
So there you have it, Mothers at Home Matter says that "dads role comes into play much later on in their child's life." Forget all the breathing exercises you learned at National Childbirth Trust or Parentcraft lessons. Don't show any interest in the birth plan. Don't learn about breastfeeding and don't whatever you do consider skin to skin. It would appear this is women's work and you, as a dad, have no place getting involved.
The choice of words was very poor indeed and it delivers a dreadful message to men. It is exactly this type of sentiment that makes men reluctant to consider shared parental leave and such ideas must be challenged. It's also an insulting thing to say to a family like mine. There were complications after both my wife's births and I had to be on hand from day one looking after the children and running the household. Under the circumstances this was most definitely my role and to say otherwise is wrong.
I'll finish by saying that shared parental leave is an evolutionary step, not a revolutionary one. The legislation behind it has a few flaws but it has the potential, over time, to bring about massive cultural change. Crucially, however, it will give families much needed flexibility to decide on how to spend those early months with a new child. It will give men a greater opportunity to spend time with their new born and how this can be criticised is beyond me.
Image sourced from Pixabay. Photographer unknown. Reproduced under Creatve Commons agreement. For more information about Creative Commoons and a link to the various agreements visit this page.
Interested in this blog post? Well have a read of these...