Is it too soon to start planning for summer? I've asked my girls what they want to do and I've made various plans in my head, I just haven't put any dates in the calendar…yet!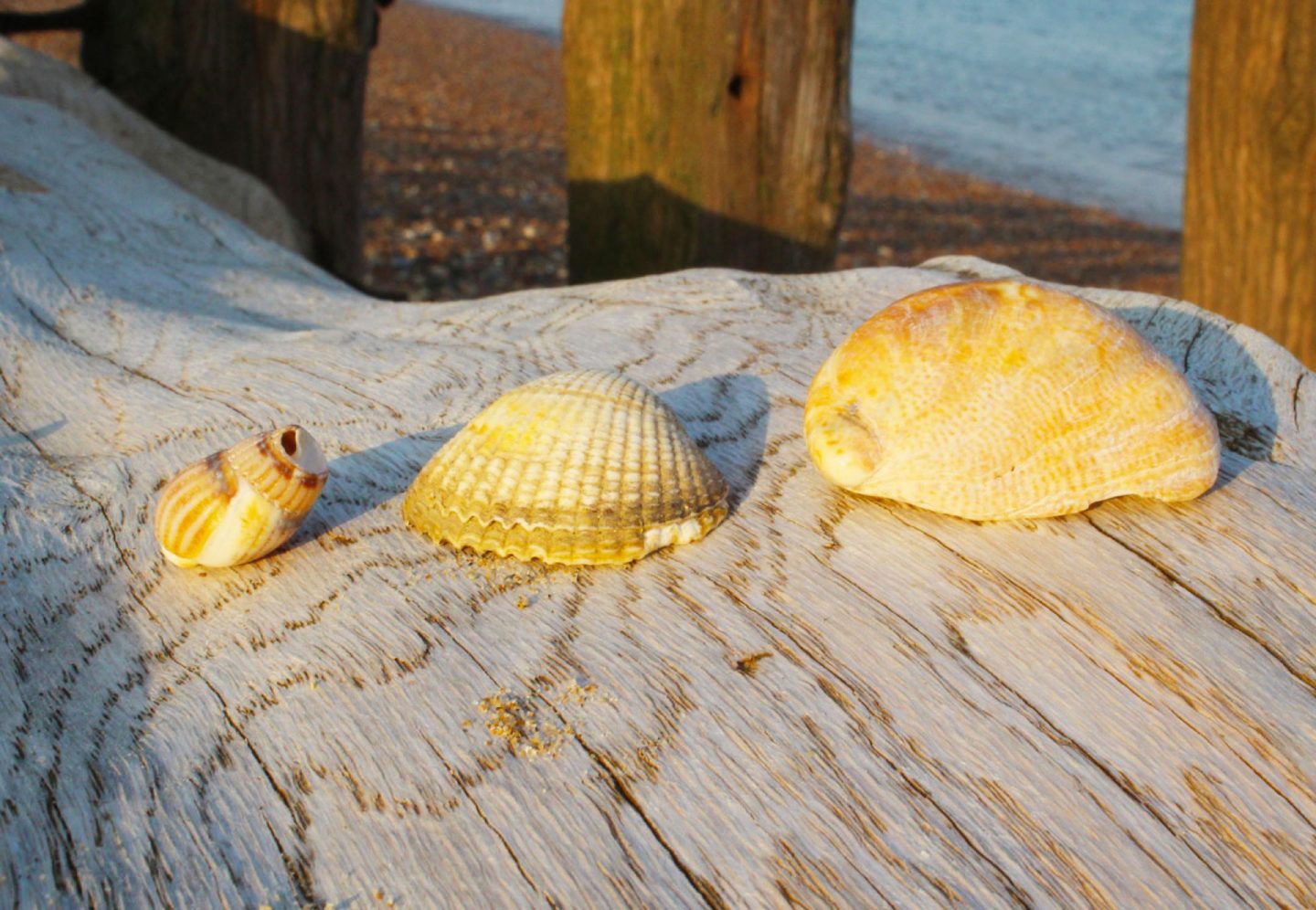 It was stumbling across this photo that got me thinking about summer. I took the picture on the beach at Pevensey last August when I went on a short camping trip with my daughters, Helen and Izzy.
It was early evening and I set the three seashells up on the wooden groynes. It's not a prize-winning image, but I like the mixed textures of the shells and the wood and for some reason, I can't explain why, the picture makes me happy. Perhaps it's because the camping trip was a great success and it brings back wonderful memories (with hindsight, the 'rule of six' days were just the best!)?
Looking at the picture made me wonder what we should do as a family once the schools have broken up in July. Izzy is aiming high and wants to go to Portugal. Alas, she's been told that isn't happening because Mrs Adams I just can't countenance the thought of going abroad during Coronatime. There's also been talk of seeing Billie Eilish in concert. This, despite me repeatedly telling both kids that I very much doubt she'll be going on tour again until 2022 at the earliest.
My (…slightly more realistic) plans involve another camping trip to Pevensey. I hope there will be trips to see both grandmothers plus uncles, aunts and cousins who we've barely seen since last year. I'm also hoping we can pay a visit to Wales. It's a destination I never visited as a boy, but it's somewhere my kids love so I hope we'll make it over that side of Offa's Dyke.
Until those infernal COVID-19 restrictions are relaxed a bit more, however, I don't feel comfortable making any firm bookings. Then again, maybe I shouldn't leave it too late?
Have you been brave enough to start planning for summer? Are you being cautious and waiting until restrictions have been relaxed a bit?
I have added this post to the weekly #MySundayPhoto linky hosted by the Darren Coleshill photography blog. Follow this link to visit it yourself.
Interested in this blog post? Well have a read of these...